Dog suitable for owners with some experience
Extra training required
Generally healthy breed
Enjoys active walks
Enjoys one to two hours of walking a day
Medium dog
Some drool
Requires grooming every other day
Chatty and vocal dog
Barks, alerts and may be physically protective/suspicious of visitors
Could have issues with unknown dogs but gets along with known dogs
May need additional training to live with other pets
May need additional supervision to live with children
Needs a large garden
Can live in semi-rural areas
Can be left occasionally with training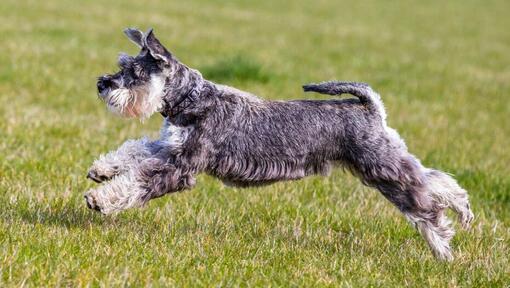 Personality
Schnauzers are lively and active dogs but they do have a stubborn and wilful streak. They can become one-person or one-family dogs and may become very territorial. The Schnauzer not always get on well with other dogs or household pets and so need especially thorough socialisation and supervision. They are quick to alert the family of any strangers approaching their territory, using their deep bark.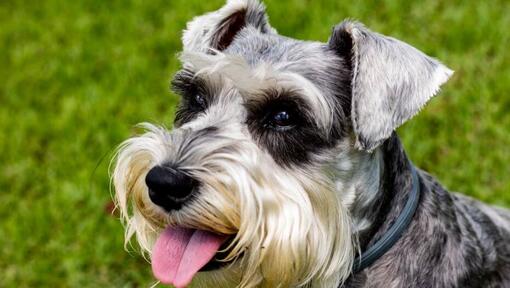 History and Origins
A Schnauzer dog has been represented in art and sculptures as early as the 1400s. The Schnauzer (commonly called the Standard Schnauzer) is the one that the Miniature and Giant Schnauzers evolved from, originating from southern Germany and the nearby regions of Switzerland and France. Originally it was used as a ratter, then it was discovered that they make excellent watchdogs and guards. The first breed standard for this dog was created in 1890.
Health and Common Issues
The Schnauzer dog breed can develop heart problems and, like most breeds, hip dysplasia (a condition that can lead to mobility problems). Screening is available.
Exercise Needs
Schnauzers enjoy exercise and play and adults need a minimum of an hour's exercise each day, preferably more. They do like to be kept active and enjoy training.
Nutrition and Feeding
Your dog's diet needs to have the right balance of all the main nutrient groups including a constant supply of fresh water. It's important to conduct regular body condition scores to ensure you keep your dog in ideal shape and remember to feed him at least twice daily and in accordance with the feeding guidelines of his particular food.
Grooming Schnauzer Standard
The coat of the Standard Schnauzer is harsh, wiry and short with a dense undercoat. All over grooming is required at least twice a week. Handstripping is a must for the show ring but clipping is straightforward and easy for the smart family pet.
Best Family Dog Breeds
While many dogs are traditionally thought of as being good with children , all dogs and children need to be taught to get on with and respect each other, and be safe together. Even so, dogs and young children should never be left alone together and adults should supervise all interactions between them.