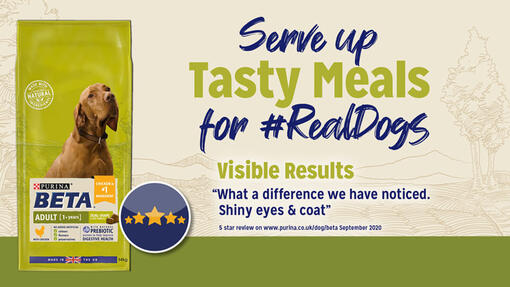 Discover the Purina Beta Dry Dog range
Fuel for Life – from Puppy to Adulthood.
Free the real dog inside!
Being a Real Dog means running, jumping, chasing & living a life unleashed. To do this they need a food like BETA that fuels their enthusiasm for life.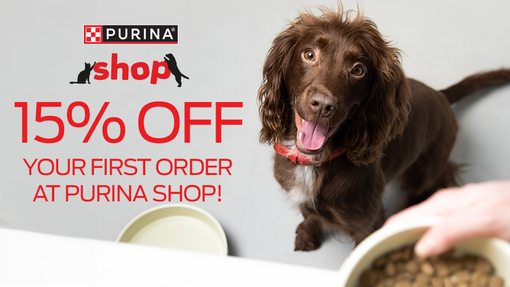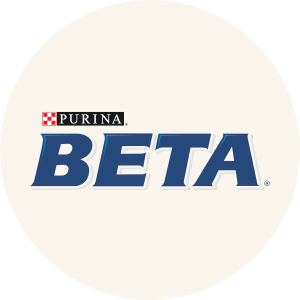 Join us at Purina Shop
Discover a range of Purina products including PRO PLAN, BETA and Dentalife. 
You'll have access to Purina Points loyalty programme where you'll earn points on each purchase to turn into credit and spend on site, free delivery on orders over £29 and 15% off your first purchase!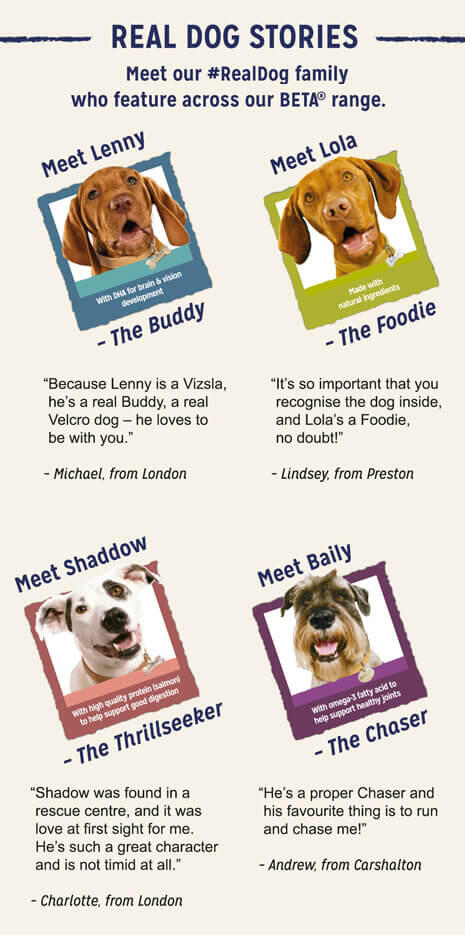 Why people love Beta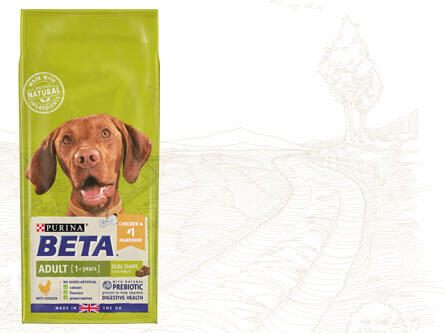 First tried this dog food a few weeks ago after a friend recommended and our labrador loves it. She's a very fast eater (standard lab!) so the kibble sizes really slow her down which is great.
November 2020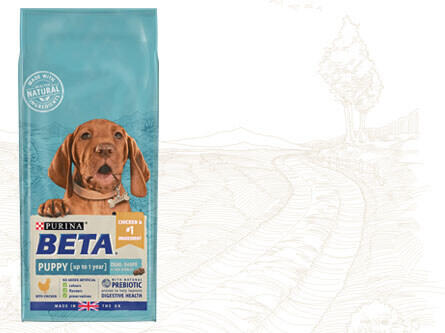 We have just switched over to feeding Buddy Beta & what a difference we have noticed. Shiny eyes & coat! The kibble comes in two different sizes which slows down his chewing & improves digestion. It's natural has a prebiotic to help settle his tummy!
October 2020
Read more from Beta: