Puppy food
Give your puppy the best possible start in life with nutrition specially-tailored for a dog's early years. Explore our high-quality range of puppy food made with natural ingredients.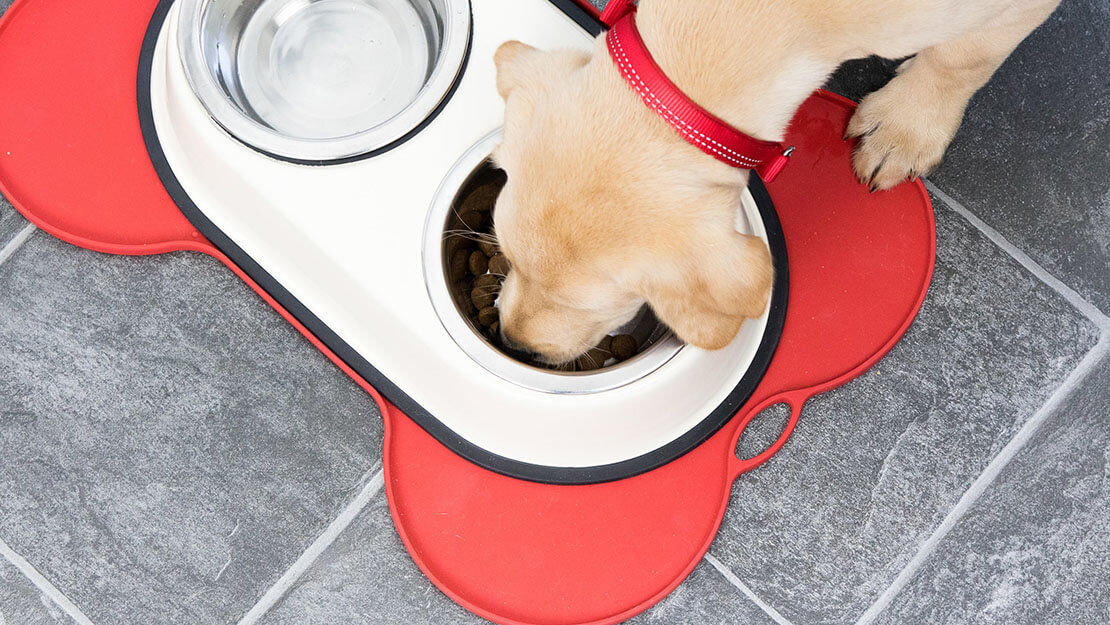 Join us at Purina Shop for 15% off your first purchase of PRO PLAN and BETA puppy products, with free delivery on orders over £29!
 
Feeding Your Puppy - The Complete Guide
Specially-formulated puppy foods are the ideal diet for the newest member of your family. This is because they are complete and balanced, which means they contain everything your puppy needs to help them grow up healthily. Find out everything you need.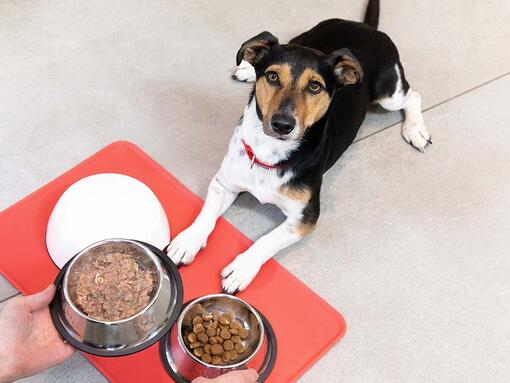 Puppies need nutritional support to grow up as healthy and happy dogs. This is why our Purina experts have created a range of high-quality puppy food made with natural ingredients and all the essential nutrients a growing puppy needs. Our puppy food is carefully designed to keep their teeth and bones healthy and strong as they grow up. Plus the tasty puppy food recipes can boost their natural defences and giving puppies the energy to explore the world every single day. With Purina, you can be sure that you're giving your pet nutritious dog food in a complete and balanced meal that is also tail-wagging delicious.
Is puppy food good for senior dogs?
Feeding your senior dog puppy food is usually not a good idea. Keep in mind that pooches in their golden years have different nutritional needs compared to their younger counterparts. Puppy and senior dog food contain different levels of nutrients and formulas, meaning that feeding your senior dog puppy food can lead to some health concerns. 
Is puppy food higher in calories?
Yes! Puppy food contains a much higher amount of fat and protein. Puppies use much more energy than senior dogs, which is why puppy food has more calories as well as giving them all the nutritious support they need. Find out more about a puppy's nutritional needs with our guide.
Is puppy food necessary?
Yes. Ensuring your puppy has a balanced diet is vital for your puppy's growth and development during their early years. It is recommended that your puppy be fed puppy-specific food up until they are around 1 year of age. Puppy food is formulated to support the nutritional needs of your growing pup.
Should puppy food be softened?
When it comes to feeding your puppy, there are no set rules to follow. However, it is recommended that you should soak your puppy's food from 3 weeks to 12 weeks of age. Softening your puppy's food will be softer on their mouths during teething periods. 
Can puppy food make a dog hyper?
Puppy food contains a lot of calories and a high level of protein to aid puppy development and growth. These high levels could give your senior dog more energy, therefore making them much more hyperactive.