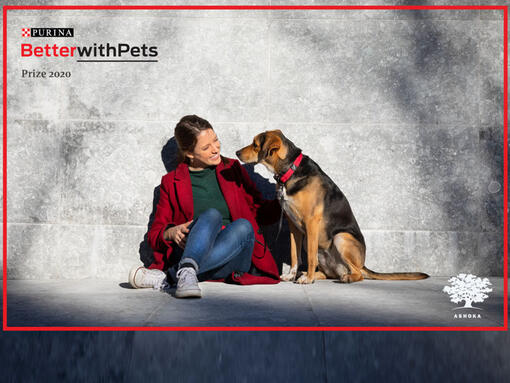 Purina Better with Pets Prize
We know that pets and people are better together, that's why we created the BetterwithPets prize.
Here at Purina, we know that there is strength in the pet-human bond and that it has the power to be a positive force for change in society.
First launched back in 2018, the Purina BetterwithPets Prize is now part of the new bold commitment made last year to help 1,000,000 people in vulnerable situations improve their health and wellbeing through the power of the pet human bond by 2030.
We are looking for organizations and social entrepreneurs to partner with to achieve this ambitious goal.  
This is why we are inviting all organizations already working to support people in vulnerable situations and who have implemented projects in this field to apply for the Prize and join this community. Purina would also like to support organisations who are interested in learning more on how the pet-human bond could help their organisation's purpose. 
The most impactful organization(s) will win a 2-year grant of up to £87,500 each year and with the wider community will be invited to collaborate and share best practices via webinars/conferences to build knowledge, scale impact and demonstrate that thanks to the power of the pet-human bond, the health and well-being of people in vulnerable situations can be improved.
BWPP Winners - 2023
The BWPP 2023 aims to fund impactful organisations who are striving to change society in a positive way through the power of the pet-human bond
1st Prize - Pets As Therapy
Pets As Therapy is a national charity that enhances the health and wellbeing of thousands of people in communities across the UK by providing therapeutic pet visits to establishments such as care homes, hospitals, hospices, schools and prisons. Over 400,000 individuals benefit from PAT visits each year. Pets As Therapy is the winner of this edition of the Better With Pets Prize and is being being awarded a 2-year grant of £45,000 per annum. 
We know PAT visits can't fix the world, but each and every day our volunteers and their pets are making a difference to people's lives. From enabling someone lost in the fog of dementia to speak or being a catalyst for someone to speak when they've not been able to say what's wrong. Our impact is immediate it's in the here and now. If Pets As Therapy were an unpolished diamond, winning the BetterwithPets award will help it to shine by widening our reach and helping us refine our training and support, enabling us to address our growing waiting list and provide more PAT teams into the places which need us.      
2nd Prize - Center de Teràpies Assistides amb Cans (CTAC)
CTAC is our 2nd prize winner and has been awarded a 2-year grant of €30,000 per annum. Since 2000, the CTAC Method has been successfully applied to animal-assisted interventions to provide the benefits of human-animal relationships to people of all conditions and vulnerabilities. This includes helping individuals during hospitalization, development with functional diversity, and in socially compromised situations.
Winning this award is a significant recognition of the efforts of our team, who have dedicated themselves to helping people through the benefits of the human-animal bond. Winning BWPP allows us to expand our reach and help more people.
3rd Prize - Street Vet
Street Vet delivers free essential veterinary care and services to those experiencing homelessness. StreetVet's team of professional vets and veterinary nurses have provided essential care to over 2,000 people and their pets across the UK, delivering care and support required to ensure their combined wellbeing. Street Vet are our 3rd Prize winners in 2023 and will be awarded a 2-year grant of £18,000 per annum. This isn´t there first time they´ve been awarded for their great work to positively benefit society through the power of the pet human bond, as they were also our 2020 BWPP winners.
BWPP Winners - 2020
In 2020, we had two prize categories. The Piloted Innovation Category, and the Idea Stage Category.
Piloted Innovation Category: Winner
StreetVet Accredited Hostel Scheme was our winner of the piloted innovation category and was awarded £40,000 to support and accelerate their initiative. StreetVet focuses on providing free, accessible veterinary care to pets whose owners are experiencing homelessness on the streets or in hostels and has unveiled a creative new way in which we can harness the positive and impactful power of the pet-human bond within society.
Everything about StreetVet for me has been a crazy journey, from an idea – just sticking a backpack on and going out, to this being what I do now every day. It comes down to our volunteers, who are amazing, and the strength of the human-animal bond, because that's why we're all doing it. The best part of this process and StreetVet has been about the people we have met along the way, be it owners with their dogs, or people who have wanted to make a difference.
Piloted Innovation Category: Runner Up
Gamelles Pleines was our runner up and was awarded £16,000 to scale the impact of their initiative. Gamelles Pleines works across France to help homeless pet owners to feed, care and keep their pets while harnessing the benefits of pet ownership for a successful social reintegration.
It's more than winning a prize, it's about sharing an idea and a project. For me, the most important issue was to make visible the invisible, so people can see homeless people and their pets differently. I feel very happy because this objective is fulfilled because both Gamelles Pleines and StreetVet, are acting for the same cause in two different countries. It's a big win for the homeless people.
Idea Stage Category: Winner
Homely Home is the winner of the idea-stage category for young change makers between 18 and 25 years old and has been awarded £8,000 to develop their vision into a piloted project.
Homely Home is based in Russia and reimagines rehabilitation programs for people and pets that create meaningful, lifelong bonds and increased wellbeing.
The prize money would help us create the first ever Homely Home and set an example of how rehabilitation can be improved with animals. We can promote the big idea of homes that focus on both the socialization of animals and the absolute healing power that the pet-human bond can have on people struggling with depression, domestic violence, homelessness.
BWPP Winners - 2018

In 2018, The OOPOEH Foundation won the BetterwithPets Prize and was awarded £30,000 to support and accelerate their innovative initiative. The OOPOEH Foundation, based in The Netherlands, hopes to reduce loneliness and increase physical activity for the elderly by matching them as a dog sitter to a family in their neighbourhood.
We are honoured and excited to be awarded this prize, this will allow us to increase our initiative's social impact. We had a fantastic workshop with Purina and now look to continue our project to target vulnerable seniors with the advice and inspiration taken from the BetterwithPets Forum.
The other 2018 four finalists, Canine Hope, Dutch Cell Dogs, Medical Detection Dogs and K9 Hundekunde: Happy Kids with Happy School Dogs, were also awarded £12,000 each as the judges thought all the initiatives were so fantastic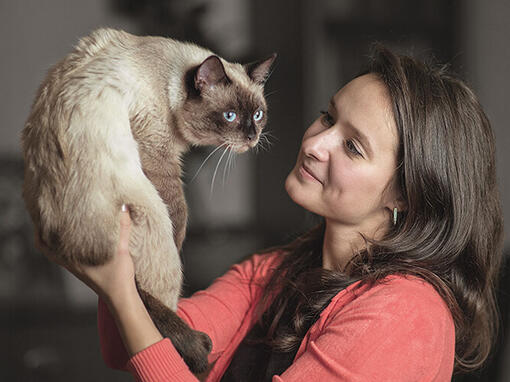 Our impact
Our Commitments
Pet food is at the heart of what we do, but it's by no means all we do. We're passionate about doing more of what matters to shape a society that is better with pets, and doing more of what matters for pets, people, and the planet.

We've developed our Purina in Society Commitments to set ourselves clear goals which can make a positive impact in the world, for pets, the people who love them, and the planet we all share.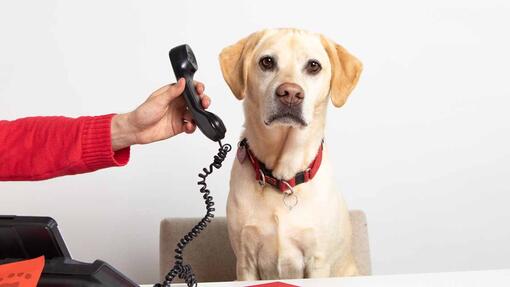 Contact us
We're here to answer all of your pet questions - big or small, really serious or a little silly. Get in touch with us directly any time, any way. Our lines are open from 9am - 5pm, Monday to Friday.
If you have any specific accessibility needs, such as requiring larger font sizes in our written replies, or you have any other requirements, please let us know when you contact us. We are here to help and will do our best to assist you.