The need-to-know
Dog suitable for owners with some experience
Extra training required
Need to be aware of potential health issues
Enjoys vigorous walks
Enjoys more than two hours of walking a day
Medium dog
Some drool
Requires grooming once a week
Chatty and vocal dog
Welcomes everyone happily
Might not like other dogs
May need additional training to live with other pets
May need additional supervision to live with children
Needs a small garden
Can happily live in the city
Can be left occasionally with training
Key Facts
| | |
| --- | --- |
| Lifespan: | 12–14 years |
| Weight: | Adult males weigh 13–17kg and females 11–15.4kg |
| Height: | 36–41cm |
| Colours: | Red, fawn, white, black or blue, brindle, or any of these with white |
| Size: | Small/Medium |
| Kennel Club group: | Terrier |
Ratings
| | |
| --- | --- |
| Family-friendly: | 5/5 |
| Exercise needs: | 4/5 |
| Easy to train: | 2/5 |
| Tolerates being alone: | 2/5 |
| Likes other pets: | 1/5 |
| Energy level: | 3/5 |
| Grooming needs: | 3/5 |
| Shedding: | 3/5 |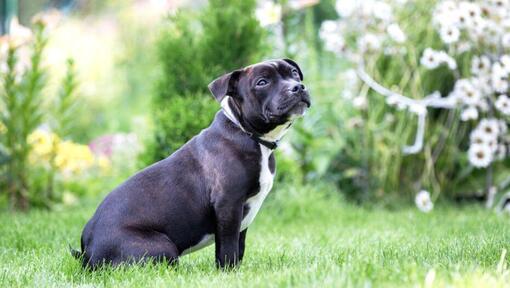 Personality
A well-bred, well-socialised Staffordshire Bull Terrier should have an impeccable temperament and be especially good-natured (if not somewhat boisterous!) with people. With other dogs or animals, however, Staffordshire Bull Terriers can be less than friendly, though a great deal depends on his early socialisation and training. Some Staffordshire Terriers live perfectly happily with other dogs and cats; others cannot be walked off-lead in areas where they might meet another dog. Early and ongoing socialisation is essential.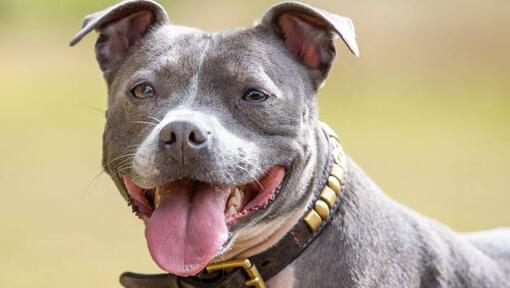 History and Origins
The origins of the Staffordshire Bull Terrier can be traced back to the 1800s when bull and bear baiting was outlawed. A new 'sport' was devised – dog fighting – and so Bulldogs and Terriers were bred together to produce the Bull and Terrier, from which the Staffordshire Bull Terrier descends. Popular with all classes, including the Victorian working class, the 'Stafford' was often raised in small, cramped conditions with large families – to which his traditionally good temperament with people of all ages can be attributed.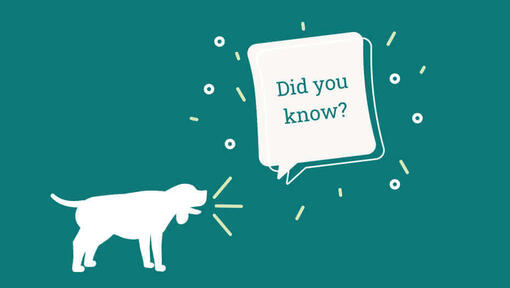 Did You Know?
Developed originally by James Hinks of Birmingham, this breed was appearing at dog shows as early as 1862. But it wasn't until the 1930s when it was recognised as being a separate breed from the Bull Terrier and had a name change to distinguish the two, adding the county name where it had become so popular.
One of the most popular events in the main ring at Crufts over the past few years has been the East Anglia Staffordshire Bull Terrier Display Team, who show their dogs doing everything from competitive agility, to tricks to working with children.