Felix Crispies
Discover snacks full of taste and texture with Felix Crispies cat treats. Available in a wide selection of tasty flavours.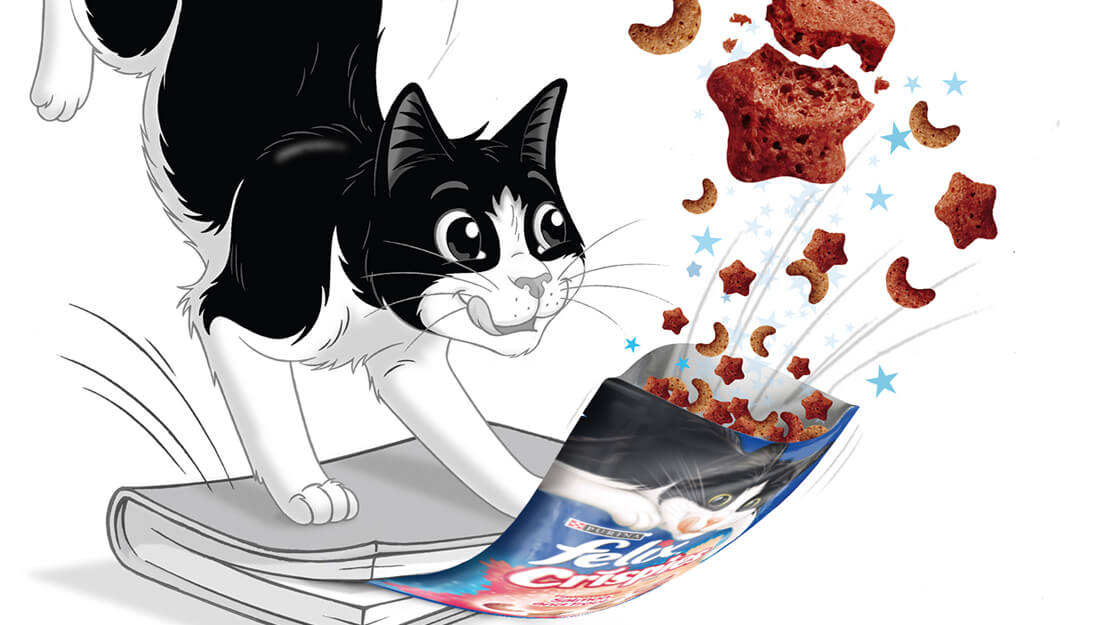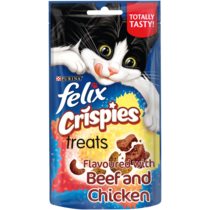 FELIX® Crispies Beef and Chicken Cat Treats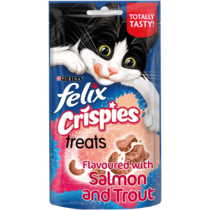 FELIX® Crispies Salmon and Trout Cat Treats
Reward your feline with irresistible tasty goodness with our Felix Crispies cat treat range. Deliciously air-whipped for an incredibly light and crispy texture, these are available in beef & chicken and chicken & beef flavours for a treat that'll have them meowing for more! What's more, each pack of Felix Crispies cat treats contain no added artificial colours and include protein, vitamins and omega 6! Looking for even more tasty Felix cat food and treats? Take a look at our range of Felix Play Tubes cat treats too!