The need-to-know
Great for first-time cat owners
Enjoys playing games and is active at home
Playful and curious cat
Sociable and dependent cat
Slightly talkative cat
Average build cat breed
Requires grooming every day
A bit of both indoor and outdoor space
Great family cat
Can be left alone all day
Needs a calm environment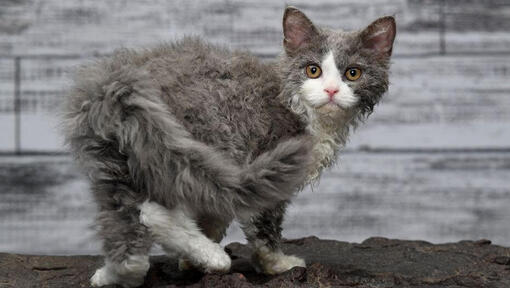 Personality
The Selkirk Rex is described as being mellow, and their nature certainly fits with their adorable, soft, teddy-bear appearance. Loyal and devoted to family and generally affable with visitors, the Selkirk makes a pleasant and not too demanding house-cat. They are, beneath the fluffy coat, an active and playful cat, so will enjoy some play, but won't tear your home down if you are busy.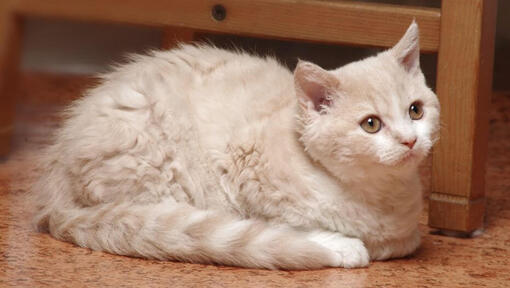 History and Origins
Country of Origin: Montana, United States
Other Names: Sheep cat
The breed originates from a blue tortoiseshell and white feral cat found in Montana in 1987. She produced a litter which had an unusually curly coated kitten, this kitten was adopted by Persian cat breeder Jeri Newman and named DePesto as she was a very attention seeking 'pester cat'! By breeding from her and researching her mother, Newman discovered that DePesto and her mother were carriers of a new, dominant gene that caused a curly coat. This was not the same gene that caused the curled coats of either the Cornish Rex or the Devon Rex. DePesto was mated with a black Persian cat and produced a litter of six, three of whom were curly coated! 
Selkirk Rex's are named for the Selkirk Mountain range in the North West of the US/South West Canada.