The need-to-know
Dogs suitable for experienced owners
Extra training required
Generally healthy breed
Enjoys active walks
Enjoys one to two hours of walking a day
Large dog
Some drool
Requires grooming daily
Chatty and vocal dog
Barks and alerts to visitors/anything unusual
Generally friendly with other dogs
May need additional training to live with other pets
May need additional supervision to live with children
Needs a large garden
Can live in semi-rural areas
Can be left occasionally with training
Key Facts
| | |
| --- | --- |
| Lifespan: | 12 to 18 years, although smaller Bernedoodles tend to live longer than the standard version of the breed |
| Weight: | 4.5 (tiny variant) – 40kg (standard variant) |
| Height: | 25cm – 73cm |
| Colours: | The colours of the Bernedoodle coat can be any of those standard to the Bernese Mountain Dog or Poodle, or a combination of both. Most commonly they'll be: black; black and white; black and brown or tri-coloured with patches of black, white and brown. |
| Size: | The size can range between tiny to large, depending on if a Miniature Poodle is used or not. |
Ratings
| | |
| --- | --- |
| Family-friendly: | 5/5 |
| Exercise needs: | 3/5 |
| Easy to train: | 4/5 |
| Tolerates being alone: | 2/5 |
| Likes other pets: | 4/5 |
| Energy level: | 4/5 |
| Grooming needs: | 5/5 |
| Shedding: | 1/5 |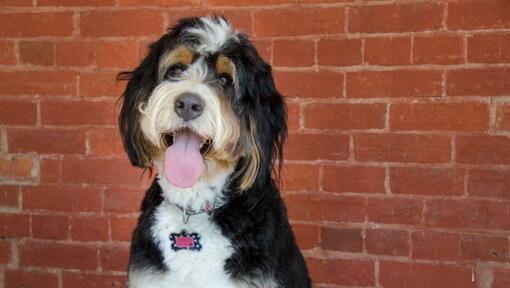 Personality
It took until the latter half of the 19th century for the breed to become of interest to breeders and canine enthusiasts who then worked to standardise and protect the breed - with varying degrees of success. The first breed club in England wasn't set up until 1971. The Standard Poodle on the other hand is a working breed originally developed as a water retrieving dog. Contrary to popular belief, their unusual haircuts were not about fashion, they came from owners wanting to make sure their dogs didn't get waterlogged or too heavy to swim easily in lakes, so they shaved off as much hair as possible while keeping the vital organs and joints protected. The Miniature Poodle was created purely as smaller version of the original Poodle for owners who didn't want such a large dog, but were enchanted by their personalities and enthusiasm for all kinds of work. The Bernedoodle can have any combination of the two breeds in their appearance, behaviour and temperament.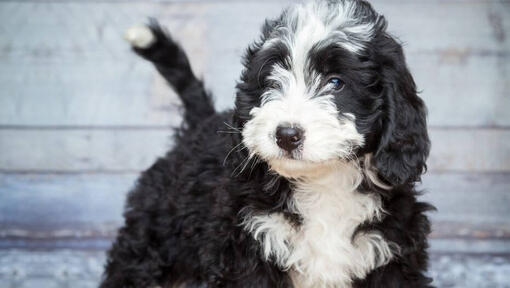 History and Origins
The Bernedoodle, while more popular in the US and Canada, is an unusual crossbreed in the UK - given the relative scarcity of the Bernese Mountain Dog and the breed club's desire to protect the breed. However, the Bernedoodle was first intentionally bred by Sherry Rupke of Swissridge Kennels in 2003, as she wanted to combine the Poodles clever and goofy personality with the unfaltering loyalty of the Bernese Mountain Dog.
Where the Bernedoodle is a relatively new breed, the two breeds involved in its make-up go way back. The origins of the Bernese Mountain Dog can be traced back 2,000 years when the Romans invaded Switzerland with their cattle drovers and guard dogs. The Roman mastiff-type dogs were probably crossed with the region's flock-guarding dogs who were of a size and coat-type to withstand the severe weather in the Alps, and which also served to soften their temperaments. These dogs worked for hundreds of years in this area - often being referred to as the Farmer's Dog, the Butcher's Dog or even the Cheesery Dog as along with being flock guards, they were used as cart-pullers to transport goods to markets, as most villagers were too poor to own horses.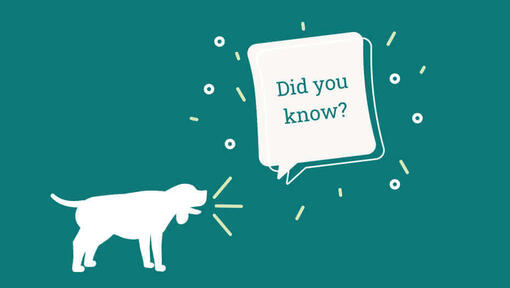 Did You Know?
If the Bernedoodle is sourced from a reliable breeder, and well-trained from puppyhood, they will make fabulous family dogs, be a total joy to own and will get on with everyone. In other words, almost the perfect dog!