The need-to-know
Dogs suitable for experienced owners
Extra training required
Generally healthy breed
Enjoys vigorous walks
Enjoys more than two hours of walking a day
Large dog
Some drool
Requires grooming every other day
Quiet dog
Barks and alerts to visitors/anything unusual
Generally friendly with other dogs
Gets along with other pets with training
Great family dog
Needs a large garden
Can happily live in the city
Can be left occasionally with training
Key Facts
| | |
| --- | --- |
| Lifespan: | 12 – 15 years |
| Weight: | 20 – 32kg |
| Height: | 38cm and over |
| Colours: | The coat comes in many colours including black, white, blue, grey, silver, brown, apricot and cream |
| Size: | Large |
| UK Kennel Club Groups: | Utility |
Ratings
| | |
| --- | --- |
| Family-friendly: | 5/5 |
| Exercise needs: | 4/5 |
| Easy to train: | 5/5 |
| Tolerates being alone: | 1/5 |
| Likes other pets: | 4/5 |
| Energy level: | 4/5 |
| Grooming needs: | 2/5 |
| Shedding: | 1/5 |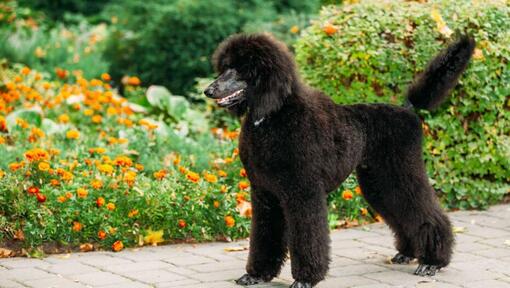 Personality
Do not underestimate the Standard Poodle, despite gaining a foppish and silly reputation due to the exaggerated hair-cuts of the show dogs, the Standard Poodle is a clever, quick-witted and athletic dog. They are high-spirited and fun loving, make great watch dogs and will adore taking part in any activity their owners choose to indulge in!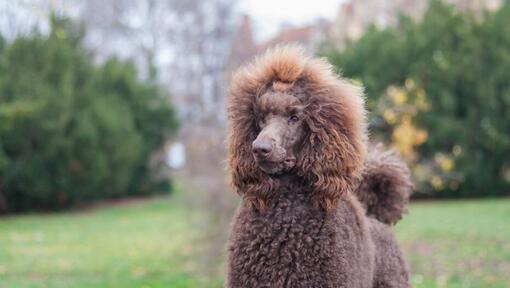 History and Origins
Country of Origin: Germany
The Standard Poodle is the oldest of the three Poodle sizes and the original, but their exact origins are unknown. Some say they originated in France but it is far more likely that they come from Germany. Their ancestors were the old water dogs of Europe who were famous for their intelligence and skill, and we do know that despite their glamourous appearance, the Poodles original function was as a hard-working water retrieving gundog, and they are still more than capable of doing a day's work, with some retaining more hunting instinct than others.
Their intelligence and trainability also saw them co-opted into European circus troupes where they thrived – and it was in this capacity that the two smaller sizes of Poodles were developed.
Their flamboyant haircuts were originally practical with the aim of clipping off all unwanted coat that would get waterlogged, but still keeping hair where needed to protect joints and keep internal organs warm.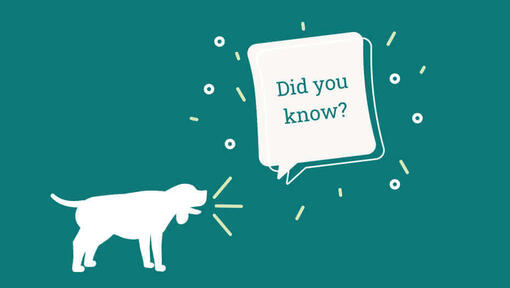 Did You Know?
Standard Poodles or 'Spoo' to their owners, have long been popular with the rich, famous and nobility, from ZsaZsa Gabor to Louis XXII, the glamorous poodle has a host of notable owners.
The coat is traditionally clipped into what may seem frivolous or silly shapes, but this was originally done to provide protection and buoyancy to some areas of the body whilst keeping other areas clear to free up movement and avoid matting.
Poodle coats can also be twisted and rubbed into long skinny cords, giving the Poodle a very different look. At home the Poodle can have whatever clip you prefer and their coat constantly grows meaning if you don't like a particular look, you can have another 'do' next time round!
Standard Poodle's rank number 2 on the list of most intelligent dog breeds!
A team of Poodle's once competed in the Iditarod Dog Sled Race, a gruelling 1,150-mile journey through Alaska's Arctic tundra. Unfortunately, they had to pull out of the race before the first checkpoint as they weren't cut out for the extreme weather.