Dogs suitable for experienced owners
Extra training required
Need to be aware of potential health issues
Enjoys active walks
Enjoys one to two hours of walking a day
Large dog
Some drool
Requires grooming daily
Chatty and vocal dog
Barks, alerts and may be physically protective/suspicious of visitors
Might not like other dogs
May need additional training to live with other pets
May need additional supervision to live with children
Needs a large garden
Can live in semi-rural areas
Can be left occasionally with training
Key Facts
| | |
| --- | --- |
| Lifespan: | 12 – 15 years |
| Weight: | 18 – 31.5kg |
| Height: | 46 – 56cm |
| Colours: | Red; black; cream; blue or cinnamon |
| Size: | Large |
| Kennel Club Group: | Utility |
Ratings
| | |
| --- | --- |
| Family-friendly: | 2/5 |
| Exercise needs: | 2/5 |
| Easy to train: | 2/5 |
| Tolerates being alone: | 5/5 |
| Likes other pets: | 1/5 |
| Energy level: | 2/5 |
| Grooming needs: | 3/5 |
| Shedding: | 1/5 |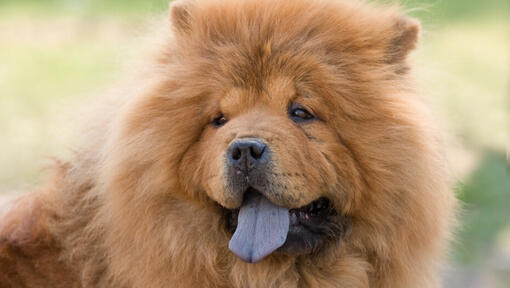 Personality
While bonded to their owner, the Chow Chow is generally aloof and reserved, is both stubborn and independent, is not playful, and in general neither gives or likes affection (and may actively object to it!). This can be problematic in a dog who looks like a giant teddy bear.
Their thick coat also means that in hot weather they can get over-heated which can increase any irritability. Breeders have worked hard over the years to improve temperaments so it's important to get your puppy from a responsible source.
The Chow Chow will suit an owner who will enjoy their aloofness and independence and who doesn't want a dog that shows a great deal of affection and instead gives their love at a distance!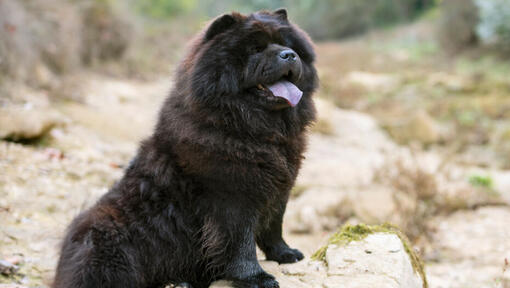 History and Origins
The origin of the Chow Chow dog breed is a bit of a mystery, but they probably came from Mongolia and Manchuria, where they were bred for food and their fur was used for clothing. They were later introduced to China. Centuries ago, they were also used to guard the temples against evil spirits.
The Chow was used as a multi-purpose dog and found work in several professions including hunting, guarding, sled and cart pulling and as watchdogs.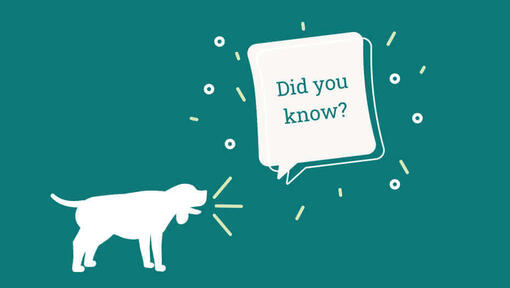 Did You Know?
The Chow Chow has a blue/black tongue (as does the Shar Pei, polar bears and giraffes!)
They have 44 teeth unlike all other dogs which have 42.
The Chow Chow has been a very important part of Chinese cultural history. One 8th century Emperor is reported to have kept a kennel of 5,000 Chow Chows looked after by 10,000 huntsmen.
Psychoanalyst, Sigmund Freud always had a Chow Chow in the room when he was seeing patients – partly because it seemed to make them far more inclined to talk about their problems, but also because Jofi, his favourite dog would always indicate when the patient's hour was up and so Freud never had to look at his watch.
As the Chow Chow has deep set eyes, they have poor peripheral vision so always make sure you approach them from the front.