Dogs suitable for experienced owners
Extra training required
Need to be aware of potential health issues
Enjoys active walks
Enjoys one to two hours of walking a day
Large dog
Some drool
Requires grooming daily
Chatty and vocal dog
Barks, alerts and may be physically protective/suspicious of visitors
Might not like other dogs
May need additional training to live with other pets
May need additional supervision to live with children
Needs a large garden
Can live in semi-rural areas
Can be left occasionally with training
Key Facts
| | |
| --- | --- |
| Lifespan: | 12 – 15 years |
| Weight: | 18 – 31.5kg |
| Height: | 46 – 56cm |
| Colours: | Red; black; cream; blue or cinnamon |
| Size: | Large |
| Kennel Club Group: | Utility |
Ratings
| | |
| --- | --- |
| Family-friendly: | 2/5 |
| Exercise needs: | 2/5 |
| Easy to train: | 2/5 |
| Tolerates being alone: | 5/5 |
| Likes other pets: | 1/5 |
| Energy level: | 2/5 |
| Grooming needs: | 3/5 |
| Shedding: | 1/5 |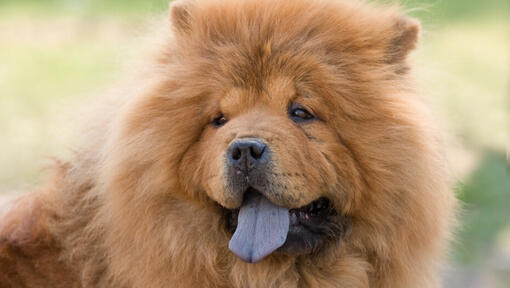 Personality
While bonded to their owner, the Chow Chow is generally aloof and reserved, is both stubborn and independent, is not playful, and in general neither gives or likes affection (and may actively object to it!). This can be problematic in a dog who looks like a giant teddy bear.
Their thick coat also means that in hot weather they can get over-heated which can increase any irritability. Breeders have worked hard over the years to improve temperaments so it's important to get your puppy from a responsible source.
The Chow Chow will suit an owner who will enjoy their aloofness and independence and who doesn't want a dog that shows a great deal of affection and instead gives their love at a distance!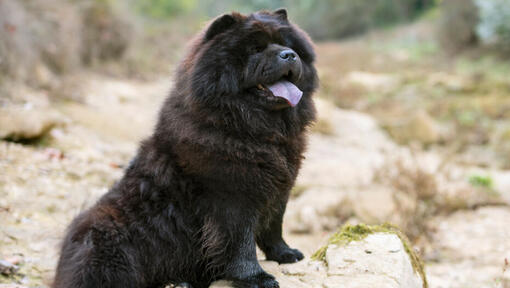 History and Origins
The origin of the Chow Chow dog breed is a bit of a mystery, but they probably came from Mongolia and Manchuria, where they were bred for food and their fur was used for clothing. They were later introduced to China. Centuries ago, they were also used to guard the temples against evil spirits.
The Chow was used as a multi-purpose dog and found work in several professions including hunting, guarding, sled and cart pulling and as watchdogs.
Health and Common Issues
The most common health problems in the Chow are elbow dysplasia and eyelid problems. Like many breeds they can also suffer hip dysplasia (a condition that can lead to mobility problems). Hip scoring of dogs prior to breeding is therefore important. Some are also prone to cruciate problems.
Exercise Needs
The Chow Chow does not require a lot of exercise – about an hour daily – but they do like the outdoors, and are quite happy doing their own thing in the back garden. They must have somewhere shaded and cool that they can retreat to in warm and hot weather. Too much exercise too young can lead to bone and joint problems in later life, so exercise must be monitored closely.
Space Requirements
The Chow Chow is a large dog with territorial tendencies so they do best in a large house with a big well-fenced garden. They need to have shade so they can enjoy the outdoors without getting over-heated.
Nutrition and Feeding
Your Chow Chow's diet needs to have the right balance of all the main nutrient groups including a constant supply of fresh water. It's important to conduct regular body condition scores to ensure you keep your dog in ideal shape and remember to feed them at least twice daily and in accordance with the feeding guidelines of their particular food.
Grooming Chow Chows
Both Chow coats are dense and straight. The rough variety is coarse-textured, stand-off, not excessive in length, and the undercoat is soft and woolly. There is thicker hair around the neck and the backs of the thighs. This rough coat needs grooming daily. The smooth coat is shorter and needs grooming two or three times a week.
Training Chow Chows
Chow chows are resistant to obedience training but do need to be taught to walk well on a lead and should have plenty of early and ongoing socialisation. They are unlikely to be particularly social to dogs or people they don't know but they do need to learn to tolerate them.
Any training should be done with positive reinforcement as this breed does not tolerate being told off.
Best Family Dog Breeds
The Chow Chow doesn't make a great family dog as they are not particularly tolerant or playful, although they can learn to live with sensible older children.
While many dogs are traditionally thought of as being good with children, all dogs and children need to be taught to get on with and respect each other, and be safe together. Even so, dogs and young children should never be left alone together and adults should supervise all interactions between them.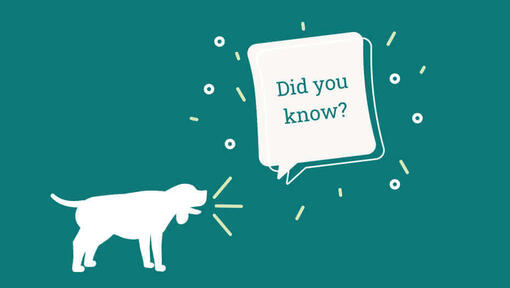 Did You Know?
The Chow Chow has a blue/black tongue (as does the Shar Pei, polar bears and giraffes!)
They have 44 teeth unlike all other dogs which have 42.
The Chow Chow has been a very important part of Chinese cultural history. One 8th century Emperor is reported to have kept a kennel of 5,000 Chow Chows looked after by 10,000 huntsmen.
Psychoanalyst, Sigmund Freud always had a Chow Chow in the room when he was seeing patients – partly because it seemed to make them far more inclined to talk about their problems, but also because Jofi, his favourite dog would always indicate when the patient's hour was up and so Freud never had to look at his watch.
As the Chow Chow has deep set eyes, they have poor peripheral vision so always make sure you approach them from the front.