The need-to-know
Dog suitable for owners with some experience
Extra training required
Generally healthy breed
Enjoys active walks
Enjoys more than two hours of walking a day
Large dog
Some drool
Requires grooming once a week
Quiet dog
Welcomes everyone happily
Generally friendly with other dogs
Gets along with other pets with training
Great family dog
Needs a large garden
Can live in semi-rural areas
Can be left occasionally with training
Key Facts
| | |
| --- | --- |
| Life Span: | 12–14 years |
| Weight: | 25–32kg |
| Height: | Males measure between 58–64cm and females 53–59cm |
| Colours: | Liver, white and black |
| Size: | Large |
| Kennel Club group: | Gundog |
Ratings
| | |
| --- | --- |
| Family-friendly: |  5/5 |
| Exercise needs: |  5/5 |
| Easy to train: |  5/5 |
| Tolerates being alone: |  1/5 |
| Likes other pets: |  4/5 |
| Energy level: |  5/5 |
| Grooming needs: |  3/5 |
| Shedding: |  2/5 |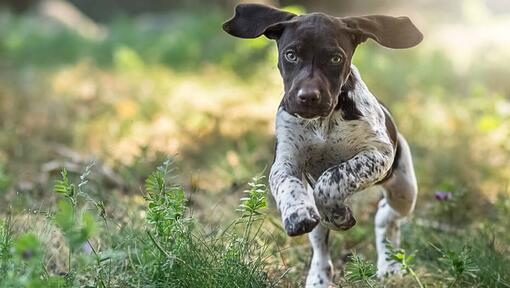 Personality
The German Shorthaired Pointer is a gentle, loving, people-oriented dog who makes a good companion for an active family or individual who can give them the exercise, training and attention they need. They are highly attached to their owners and do not like to be left alone. They may not be reliable with small fluffy animals or unfamiliar cats although can learn to get on with their own.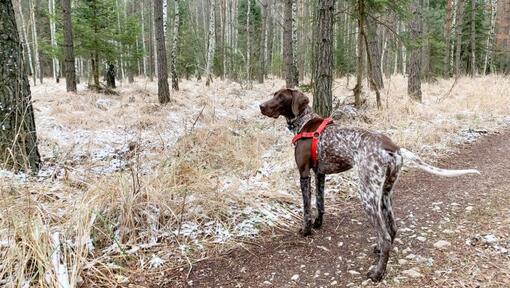 History and Origins
Country of Origin: Germany
The German Shorthaired Pointer was created in Germany in the 17th century by crossing the Spanish Pointer with some of the early German bird dog breeds and, some historians suggest, Bloodhound. This was successful, but the new breed was heavy and slow and so in the 19th century steps were taken to improve the breed by crossing them with the English Pointer which produced a lighter, faster dog.
However, the emphasis has always been on the breed's searching ability rather than their speed. The GSP is one of the versatile Hunt, Point and Retrieve (HPR) breeds and is happy to work on land and water. To their supporters, the German Shorthaired Pointer is the perfect, all-round gundog.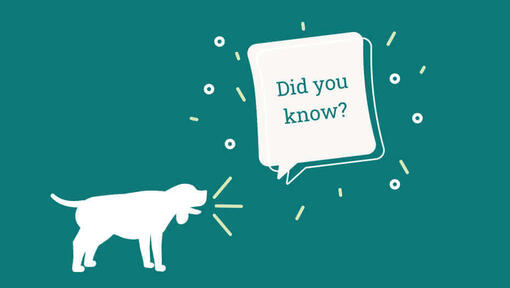 Did You Know?
The German Shorthaired Pointer was originally known as the Deutscher Kurzhariger Vorstehhund.