Dogs suitable for experienced owners
Extra training required
Need to be aware of potential health issues
Enjoys active walks
Enjoys one to two hours of walking a day
Medium dog
Some drool
Requires grooming every other day
Chatty and vocal dog
Barks and alerts to visitors/anything unusual
Might not like other dogs
May need additional training to live with other pets
May need additional supervision to live with children
Needs a large garden
Can live in semi-rural areas
Can be left alone with training
Key Facts
| | |
| --- | --- |
| Life Span: | 13-15 years |
| Weight: | 11-12kg |
| Height: | Males are 48cm tall and females 46cm |
| Colours: | Red, red/wheaten or yellow/red |
| Size: | Medium |
| Kennel Club group: | Terrier |
Ratings
| | |
| --- | --- |
| Family-friendly: |  5/5 |
| Exercise needs: |  4/5 |
| Easy to train: |  1/5 |
| Tolerates being alone: |  2/5 |
| Likes other pets: |  1/5 |
| Energy level: |  5/5 |
| Grooming needs: |  3/5 |
| Shedding: |  4/5 |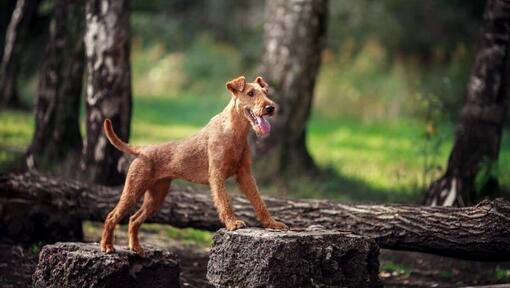 Personality
Despite their nickname - the 'Red Devil' - the Irish Terrier is a good-tempered, fun and devoted companion who are affectionate and highly bonded to their owners. They can however also be reckless and mischievous, are totally fearless, and have a reputation for being feisty with other dogs on occasion and may not be safe with cats or small furries.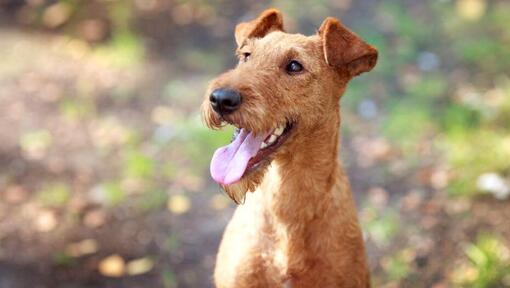 History and Origins
Country of Origin: Ireland
The Irish Terrier is the oldest of the four Irish terrier breeds and was used as a watchdog and for pest control in the Cork area. They would happily take on everything from rats to badgers. They appealed to all walks of life and were kept by both commoners and nobility. Once known as the Irish Red Terrier, to avoid confusion between other Irish terrier breeds, this dog was also known as the Red Devil and was used as a messenger dog in the First World War where their bravery and tenacity became legendary. The breed's exact origins are not known, but probably developed from the old black and tan terrier crossed with other local dogs.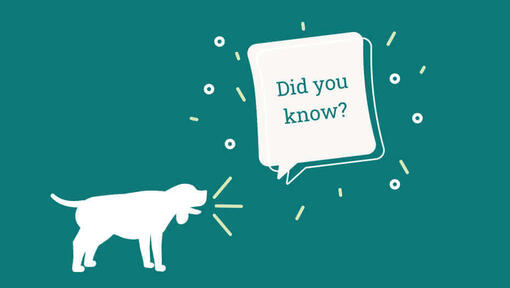 Did You Know?
The bravery and tenacity of the Irish Terrier is legendary - and hunters in Africa were known to take Irish Terriers out lion hunting with them!