Dog suitable for owners with some experience
Extra training required
Need to be aware of potential health issues
Enjoys active walks
Enjoys one to two hours of walking a day
Small dog
Minimum drool
Requires grooming daily
Chatty and vocal dog
Barks and alerts to visitors/anything unusual
Generally friendly with other dogs
Gets along with other pets with training
May need additional supervision to live with children
Needs a small garden
Can live in semi-rural areas
Can be left occasionally with training
Key Facts
| | |
| --- | --- |
| Lifespan: | 12-13 years |
| Weight:  | 6-12kg |
| Height:  | Males stand around 37cm and females 35.5cm |
| Colours:  | Commonly sable and white, but also black and white, tricolour, merle and black and tan |
| Size:  | Small |
| UK Kennel Club Groups: | Pastoral |
Ratings
| | |
| --- | --- |
| Family-friendly: | 5/5 |
| Exercise needs: | 4/5 |
| Easy to train: | 5/5 |
| Tolerates being alone: | 2/5 |
| Likes other pets: | 4/5 |
| Energy level: | 4/5 |
| Grooming needs: | 3/5 |
| Shedding: | 5/5 |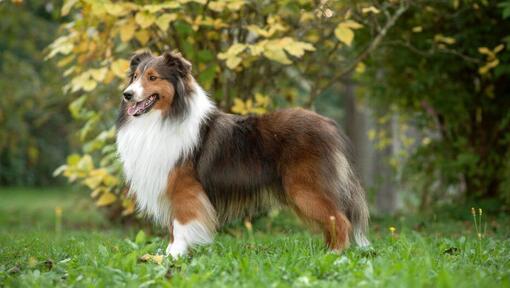 Personality
The Sheltie may look every inch the show dog, and these days many are, but under the glorious coat, there is a strong, active working breed with a sharp mind and bags of energy. Devoted to their owners, Shetland Sheepdogs can take a while to warm to strangers, and they are never off duty – always ready to alert their owner to whatever catches their eye!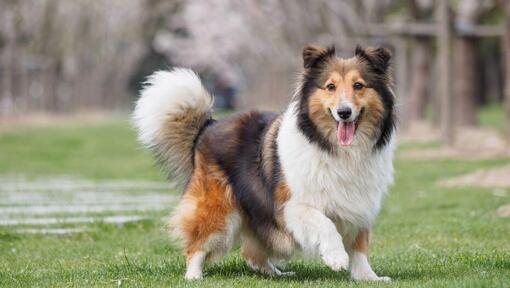 History and Origins
Country of Origin: Shetland Isles
Named for the Shetland Isles off the North-East coast of Scotland where this breed was developed, the Shetland Sheepdogs original job was aiding crofters in herding sheep, and protecting unfenced crops from anything that fancied a free meal.  
Many animals native to Shetland are notable for their smaller stature - the sheep and ponies in particular. As a result, crofters had no need of a large, expensive to feed working dog when a nimble smaller dog would do better. 
Likely derived from a variety of local working dogs including collie and possibly spitz types, with remarkably little input from the Rough Collie which is surprising given the similar appearance. When the breed was recognised by the Kennel Club the name had to be changed from 'Shetland Collie' as breeders of the Rough Collie at the time did not want the two breeds associated!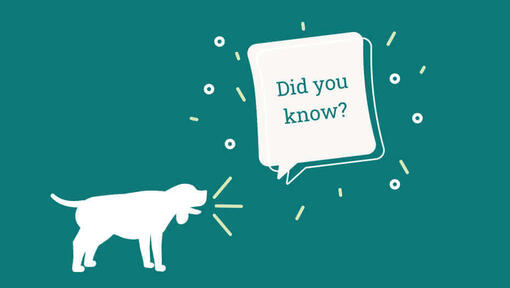 Did You Know?
Whilst there have been many 'presidential dogs' residing at the White House, it was President Calvin Coolidge who had, for the benefit of his Shetland Sheepdog 'Calamity Jane', a special dog bath built, to keep her coat clean and sweet smelling.
More recently, popstar Miley Cyrus has a Sheltie called Emu whose portrait she has had tattooed on her arm.