Dogs suitable for experienced owners
Extra training required
Generally healthy breed
Enjoys active walks
Enjoys more than two hours of walking a day
Giant dog
Some drool
Requires grooming daily
Quiet dog
Barks, alerts and may be physically protective/suspicious of visitors
Might not like other dogs
May need additional training to live with other pets
May need additional supervision to live with children
Needs a large garden
Best suited to countryside
Can be left occasionally with training
Key Facts
| | |
| --- | --- |
| Lifespan: | 12–15 years |
| Weight: | 36–72kg |
| Height: | Adult male dogs stand at a minimum of 66cm and females at a minimum of 61cm |
| Colours: | Black, golden, brown, blue |
| Size: | Giant |
| Kennel Club group: | Working |
Ratings
| | |
| --- | --- |
| Family-friendly: | 5/5 |
| Exercise needs: | 2/5 |
| Easy to train: | 1/5 |
| Tolerates being alone: | 1/5 |
| Likes other pets: | 5/5 |
| Energy level: | 4/5 |
| Grooming needs: | 3/5 |
| Shedding: | 2/5 |
Personality
A guard dog through and through, the Tibetan Mastiff is not a breed to take on lightly. He is wary of strangers and naturally protective of his family and property. Experienced handling, socialisation and training are needed, as with all guarding breeds. In the right home, he is a calm, affectionate, loyal companion. This is a dog for an expert only.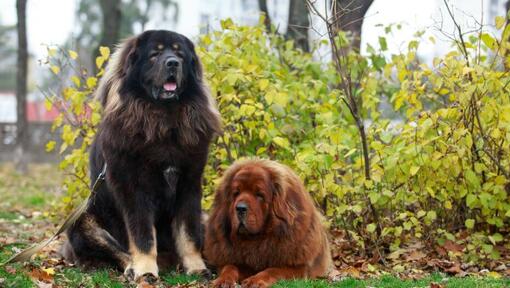 History and Origins
Thought to date back 3,000 years, the Tibetan Mastiff is one of the world's oldest breeds and was used as a guard dog in his native country, protecting properties (including monasteries) as well as entire villages and livestock. They are often chained up to act as early warning systems and as very effective deterrents to would-be intruders.
Marco Polo reported that the Tibetan Mastiff was as "tall as a donkey with a voice as powerful as that of a lion." The breed is relatively new to the rest of the dog-loving world, only coming to the attention of breeders in the West a century ago.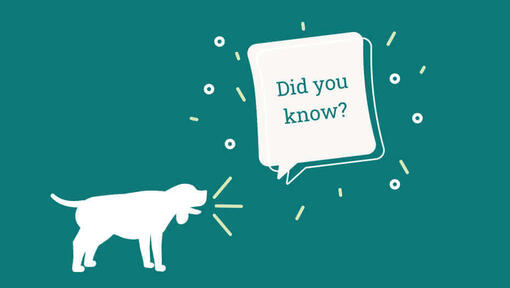 Did You Know?
The Dalai Lama had eight Tibetan Mastiffs guarding his summer residence at Norblinka - two dogs at each entrance.
The earliest record of these dogs in England was in 1828 when one was presented to London Zoo - and then the Viceroy of India sent one to Queen Victoria in 1847.
In 1970, the breed found another role when Nepalese drug smugglers used them to ship illegal drugs into the US in the bottom of their dog crates. Strangely customs officials weren't particularly keen to search them!