Zara
Senior Veterinarian @Purina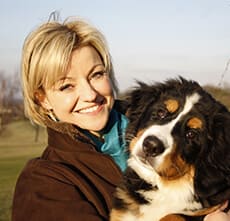 Does the food I choose for my pet have an impact on their life expectancy?
Absolutely. A complete and balanced diet, given in the right quantity, is fundamental to ensuring our pets have a long and happy life.
Our continuous research, development and innovation over the last 90 years has seen us improve our formulas and create nutritionally balanced pet food that is adapted to suit the vastly differing needs of our individual pets. In fact, we are the only pet food company to have conducted a lifelong (14-year) study in dogs that demonstrated that when dogs are kept to their ideal body condition they can extend significantly their life span by 15 percent (1.8 years for the Labrador Retrievers in the study) and quality of life. The 9-point body condition-scoring chart that resulted from this ground-breaking research has been globally adopted by the World Small Animal Veterinary Association and nutrition is now officially considered the 5th vital sign for all vets when conducting basic health checks on dogs and cats.
Today, we can offer pet food with functional ingredients that have specific benefits for both dogs and cats. Some of our foods can often work in synergy with medical support if our pets are undergoing veterinary treatment and we are constantly researching how to strengthen immunity and optimize good health.
Your Questions Matter - How It's Made
When it comes to feeding your pets, is homemade food better than processed pet food?
Your Questions Matter - Pet Welfare
What do you do to ensure the welfare of animals in your supply chain?