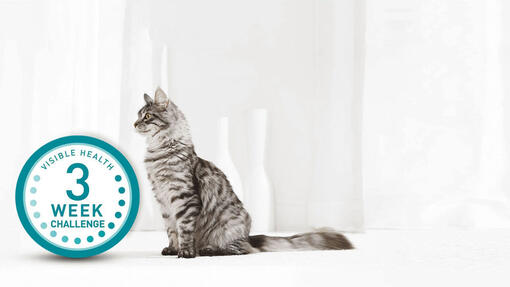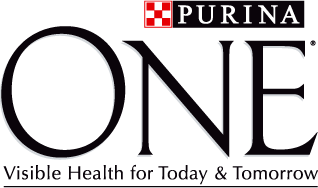 Purina ONE Money back guarantee
Terms & Conditions
Money back guarantee terms & conditions
1.    Refunds available to UK, CI, IoM and ROI residents who are aged 18 years or over, with the exclusion of employees and their immediate families of Nestlé Purina UK Commercial Operations Limited, its agents and anyone else professionally connected with this promotion. No bulk, trade or third-party applications will be accepted.
2.    PURINA ONE pet food quantities stated as minimum entry requirement for the promotion are based on recommended feeding guidelines for the average cat over a three-week period (visit https://www.purina.co.uk/cat/cat-food/purina-one for feeding guidelines).
PURINA ONE Cat Dry 800g or 750g bag (excluding Kitten) - 2 x 800g or 2 x 750g bag required for 3 weeks feed
PURINA ONE Cat Wet - Maximum 84 pouches for 3 weeks feed
3.    To see a visible difference, participants must feed their cat 100% Purina ONE for three weeks (21 consecutive days). Please see guidance notes on making changes to your pet's food. These can be found at https://www.purina.co.uk/brands/purina-one/3-week-challenge
4.    The offer is available across all PURINA ONE Cat Dry 800g or 750g bags and Purina ONE® Cat Wet 8x85g boxes but excludes all PURINA Kitten products.
5.    Internet access, valid till receipts showing the purchase of the appropriate product and access to a printer is required. Participants must visit https://www.purina.co.uk/brands/purina-one/3-week-challenge to print an application form and complete offline.
6.    The offer is limited to a maximum of one (1) money back application per household with one cat per application. Multiple applications from the same household cannot be accepted even if the household has more than one cat. Cat owners can mix feed wet and dry food for three (3) weeks and still claim back if they do not see the benefits. In this case the Wet and Dry product consumed must add up to 3 weeks feed based on the feeding guidelines on pack.
7.    Only valid applications will be accepted. Till receipts cannot be returned. A valid application comprises of:
A completed, legible, original application form;
A 15+ word statement stating why the applicant did not see a visible difference in their cat after 21 days of consecutive feeding with PURINA ONE.
Valid original till receipt(s) which show 2 x 800g or 2 x 750g bags or 11 x 8 boxes (containing 8 x 85g pouches per pack of which 84 will be required for 3 weeks feed) of any PURINA ONE as detailed in Clause 4. (Photocopies will not be accepted).
8.    Claimants must submit their completed application form and 15+ word statement together with the relevant packaging and till receipt () to: PURINA ONE -s Visible Difference, to arrive by Freepost RLTS-KSXS-BZHK, UCKFIELD, TN22 1QQ y no later than 31.12.2023. The Promoter reserves the right to refuse any till receipts/proof of purchases that:
Are out of focus/blurry.
Do not have the correct product clearly visible.
That show store locations in geographical locations outside the stated promotional area.
Are not unique to the individual.
9.    The Promoter reserves the right at its sole discretion to disqualify any individual found to be tampering with or altering receipts. Any attempts to submit any invalid receipts may result in the participant's application being frozen and possibly deleted.
10.    The closing dates for receipt of all applications is 31.12.2023. No responsibility can be accepted for applications that are illegible, lost, delayed, or damaged in the post. Proof of posting is not proof of receipt.
11.    UK, CI and IoM residents will receive a refund up to the maximum purchase value of £12 for Purina ONE Cat Dry, and £45 for the value of Purina ONE Wet.
12.    ROI residents will receive a refund up to the maximum purchase value of €19 for Purina ONE Cat Dry, and €78.32 for the value of Purina ONE Wet.
13.    Any qualifying PURINA ONE packs purchased as part of a multi-buy promotion, or price reduction, will be refunded at the promotional price and not the individual/standard price.
14.    Refunds will be sent in the form of a BACS transfer made payable to the original claimant only as specified on the application form. Claimants should allow at least 28 days for refunds to be credited from the receipt of a valid application. This offer does not affect your statutory rights.
15.    By participating in this promotion, participants are deemed to have accepted these Terms and Conditions.
16.    The Promoter reserves the right to amend or withdraw this promotion at any time without prior notice if circumstances make this unavoidable.
17.    The Promoter's decision is final and binding in all matters.
18.    Any queries relating to this offer can be addressed to the Nestlé Purina UK Commercial Operations Team in the UK on 0800 21 21 61 and in ROI 1800 50 93 68.
19.    Data Protection: The Promoter will only use the personal details supplied for the administration of the promotion and the auditing of the applications where necessary and for no other purpose unless we have your consent and you have opted-in to receive future marketing communications. As part of this promotion, if you are not opted-in into our general marketing email, you may still receive emails for this promotion only regarding your refund. Your personal details will always be kept confidential, and in accordance with the General Data Protection Regulation (GDPR). Click here for the Promoter's Privacy Policy: https://www.purina.co.uk/privacy. You can request access to your personal data, or have any inaccuracies rectified, or request deletion of data by sending an email to: UKI.Dataprotection@uk.nestle.com. By participating in the promotion, you agree to the use of your personal data as described here. You can withdraw your consent at any time. For the purpose of this promotion, requests to delete personal data can only be actioned after the promotion has concluded.
20.    The Promoter reserves the right to verify any application including but not limited to asking for address and identity details (which they must provide within 14 days) and to refuse to award a claim where there are reasonable grounds to believe there has been a breach of these terms and conditions or any instruction forming part of this promotion or where abuse is suspected. The Promoter will be the final arbiter in any decisions.
21.    In the event of circumstances outside the Promoter's reasonable control and only where circumstances make this unavoidable, the Promoter and those partnered with the promotion reserve the right to cancel or amend the promotion or these Terms and Conditions at any stage but will endeavour to minimise the effect to participants to avoid undue disappointment.
22.    The participant is required to check these promotion rules on a regular basis.
23.    The Promoter also reserves the right not to attribute the Refund in the event of abuse or fraud to these rules.
24.    Complaints or questions concerning these regulations and the promotion, as well as requests in the context of the rights that participants may assert over their personal data, must be sent by email to: consumer.services@uk.nestle.com, or in writing to: Nestlé Purina UK Commercial Operations Ltd, 1 City Place, Gatwick, RH6 0PA
25.    The Promotion and these Terms and Conditions will be governed by the laws of England and Wales but any disputes as to the meaning of these terms will be subject to the exclusive jurisdiction of the participant's local courts.
26.    If any of these clauses should be determined to be illegal, invalid, or otherwise unenforceable then it shall be severed and deleted from these Terms and Conditions and the remaining clauses shall survive and remain in full force and effect.
Promoter: Nestlé Purina UK Commercial Operations Limited, 1 City Place, Gatwick, RH6 0PA