Felix As Good As It Looks Doubly Delicious Cat Food
Treat your cat with Felix As Good As It Looks, Doubly Delicious Cat Food. In meaty and fishy varieties with a mouthwatering jelly.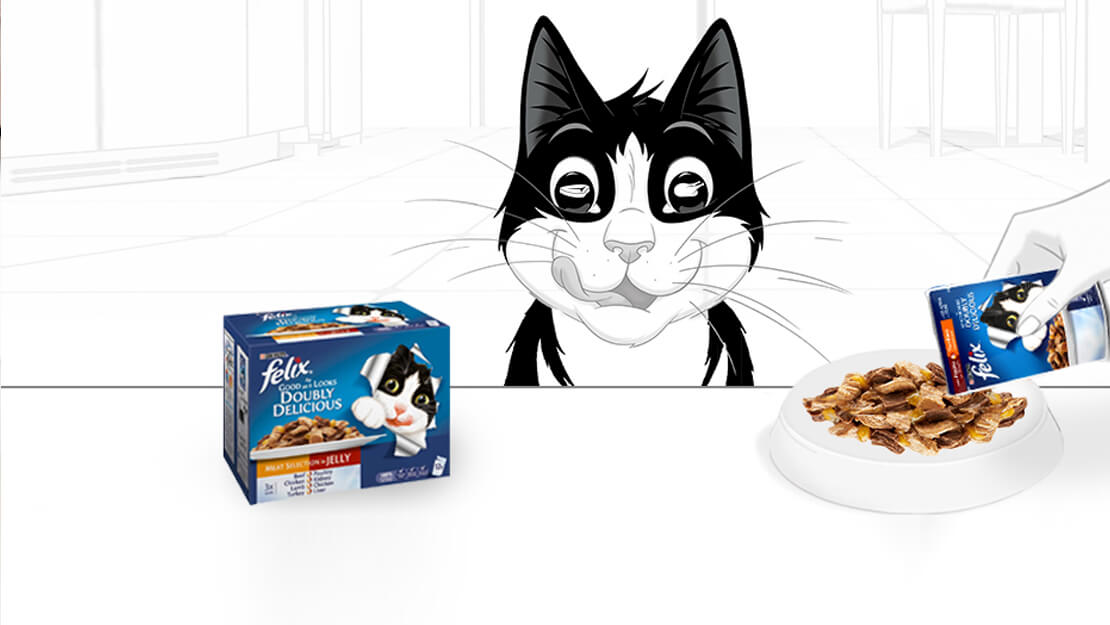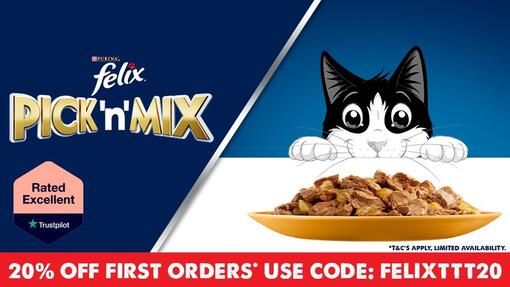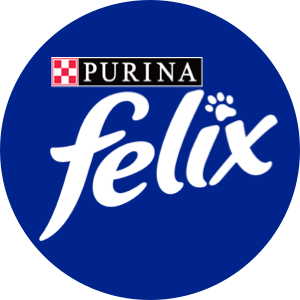 Treat your cat to their favourite flavours
What if you could buy a bundle that only included the flavours your cat loves? With our Felix Pick 'n' Mix cat food bundles build your box of 120 tasty pouches and get them all delivered right to your door.
Make mealtimes tastier than ever before with our Felix As Good As It Looks, Doubly Delicious cat food range. Boasting two different types of meat or fish and served in a tasty gravy, your cat is sure to find each dish completely irresistible. What's more, all of our meat pieces are gently cooked to ensure maximum flavour and a wonderfully tender texture. Each meal in our Doubly Delicious cat food offering contains all the essential vitamins and minerals to support your cat, so you can rest assured that they're getting everything they need, whilst eating a diet that they love. Browse our full range of Felix cat food and discover more delicious diets, including our well-loved Felix Original offering!