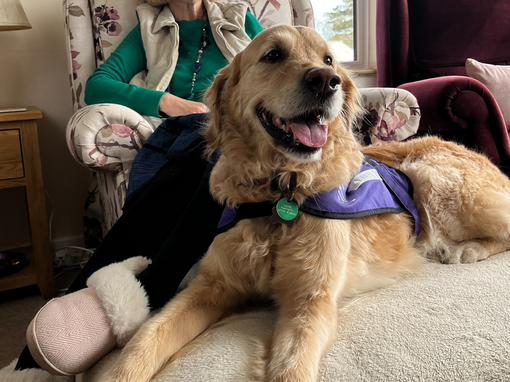 Changing Lives Together
At Purina, we are proud to support leading charities who share our values, and who like us, believe that pets and people are better together.  
#ChangingLivesTogether
We've been supporting Canine Partners for over 20 years and believe that the incredible work they do is a very strong representation of our Commitment Foster people's health through the power of the pet-human bond.
Over the years, we have supported Canine Partners in creating life changing partnerships for adults with physical disabilities. It takes approximately 20 months to train a canine partner with a cost of £30,000 to fund a partnership, from selection as a puppy right through to the dog's retirement at about 12 years old!
This year, we are launching the Purina 'Changing Lives Together' Fund which will continue to support the incredible work they do. We have already contributed £70,000 to the fund in 2023 and we will increase our contribution throughout the campaign.
How to get involved
Did you know that according to new research, us dog owners take our beloved dogs out on their first walk at 7:46am every morning to give ourselves a moment of calm at the start of each day. Almost of 1/3 of dog owners state that the daily walk is how they look after their own mental wellbeing.
So we're teaming up with Mental Health Ambassador and GP, Dr Alex George, to raise awareness and funds for Canine Partners.
From the 19th June, we're asking dog owners across the UK to share a picture of their dog walk and use it as a moment to think about the amazing bond they have with their dog and how for people with a disability, a canine partner assistance dog can provide life changing benefits. 
For every #ChangingLivesTogether hashtag posted on Instagram, Purina will donate £1 to Canine Partners on their behalf until 26.06.23, so more people can benefit from an assistance dog*