Dog suitable for non-experienced owners
Basic training required
Need to be aware of potential health issues
Enjoys gentle walks
Enjoys one to two hours of walking a day
Small dog
Some drool
Requires grooming once a week
Quiet dog
Barks and alerts to visitors/anything unusual
Generally friendly with other dogs
Gets along with other pets with training
May need additional supervision to live with children
Needs a small garden
Can happily live in the city
Can be left alone with training
Key Facts
| | |
| --- | --- |
| Lifespan: | 11–14 years |
| Weight: | 7.5–12.5kg |
| Height: | 30–31cm |
| Colours: | The French Bulldog can come in a variety of colours including fawn; cream; brindle or pied |
| Size: | Small |
| Kennel Club Group: | Utility |
Ratings
| | |
| --- | --- |
| Family-friendly: | 4/5 |
| Exercise needs: | 2/5 |
| Easy to train: | 4/5 |
| Tolerates being alone: | 1/5 |
| Likes other pets: | 4/5 |
| Energy level: | 3/5 |
| Grooming needs: | 3/5 |
| Shedding: | 3/5 |
Personality
This is a friendly, good-natured, playful dog, who makes an ideal affectionate and fun companion or family dog that's as happy living in towns and cities as in the countryside. This is a courageous breed who think they are many times bigger than they actually are - and can on occasions find themselves in conflict with other dogs who can't read their flat face and lack of tail.
A French Bulldog would suit an owner who lives in a smaller space and who doesn't want to have to give their dog a lot of exercise but enjoys plenty of games and interaction in the home. They probably shouldn't object to snoring either…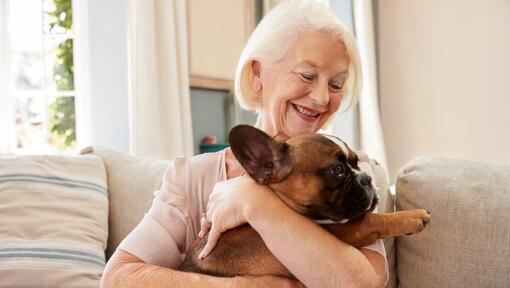 History and Origins
The French Bulldog is originally descended from the Toy Bulldog, a miniaturised version of the British Bulldog, and a breed that was popular with the lace-makers of Nottingham. During the industrial revolution, many relocated to France and took their dogs with them. Here the breed changed, possibly with the inclusion of other breeds including the Pug and some terriers, resulting in the French Bulldog we know and love today.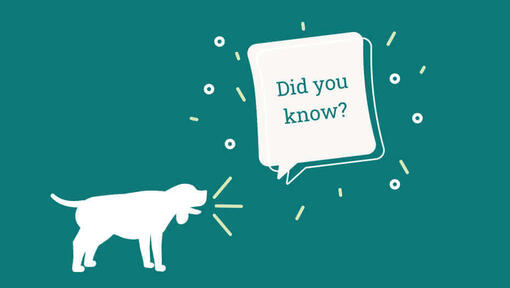 Did you Know?
While starting off life as a working rural companion, stories of the French Bulldog's unconventional appearance spread to Paris where they were adopted by those who wanted to appear socially daring and they found fame in paintings by Degas and Toulouse-Lautrec. Postcards can still sometime be found of scantily clad women posing with their 'Bouledogues Francais'.
In the majority of cases, French Bulldogs can't swim because of their short snouts which cause their body to tilt backward to keep their nose and mouth above water and their large heads and short legs make it difficult for them to stay afloat.
One unfortunate French Bulldog called Gamin de Pycombe was on the ill-fated Titanic when it sunk. He had been bought in England for the very high price of £150 (£13,500 in today's money) and was insured for what at that time was an extraordinary amount of money -$750.
A French Bulldog called Bugsy took care of a baby orangutan named Malone who was abandoned by his mother at Twycross Zoo.
Despite not being barkers, they're very talkative and will communicate with you in the form of yips, gargles and yawns!