The need-to-know
Dogs suitable for experienced owners
Extra training required
Potential health risks
Enjoys vigorous walks
Enjoys one to two hours of walking a day
Large dog
Some drool
Requires grooming every other day
Chatty and vocal dog
Barks, alerts and may be physically protective/suspicious of visitors
Could have issues with unknown dogs but gets along with known dogs
May need additional training to live with other pets
May need additional supervision to live with children
Needs a large garden
Can live in semi-rural areas
Can be left occasionally with training
This breed has a higher risk of health issues
The German Shepherd dog is predisposed to a number of problems including:
- Hip dysplasia
- Elbow dysplasia 
- Gastric dilatation volvulus 
- Degenerative myelopathy which is a condition which causes progressive paralysis in a dog's hindlimbs
- Anal furunculosis which is a painful problem that causes ulceration around a dog's anus
- Hereditary cataracts which is a condition where the lens in the eye becomes cloudy and this can result in blindness 
- Epilepsy which is a condition where abnormal brain function can lead to seizures which damage the brain
- Pituitary dwarfism which is a serious hormonal problem that affects growth 
- Haemophilia, which is a condition which can prevent or impair clotting, a process which is needed to stop bleeding
- Exocrine pancreatic insufficiency which is a problem where a dog's body is not able to produce the normal amount of enzymes needed to digest their food properly. 

Priority Kennel Club health schemes and testing: 
- Hip dysplasia screening scheme
Key Facts
| | |
| --- | --- |
| Lifespan: | 9 – 13 years |
| Weight: | 22 – 40kg |
| Height: | 58 – 63cm |
| Colours: | Coats come in a range of colours including black, sable, black and tan, black and gold. See Kennel Club website for the full range |
| Size: | Large |
| UK Kennel Club Groups: | Pastoral |
Ratings
| | |
| --- | --- |
| Family-friendly: | 5/5 |
| Exercise needs: | 5/5 |
| Easy to train: | 5/5 |
| Tolerates being alone: | 2/5 |
| Likes other pets: | 2/5 |
| Energy level: | 5/5 |
| Grooming needs: | 4/5 |
| Shedding: | 5/5 |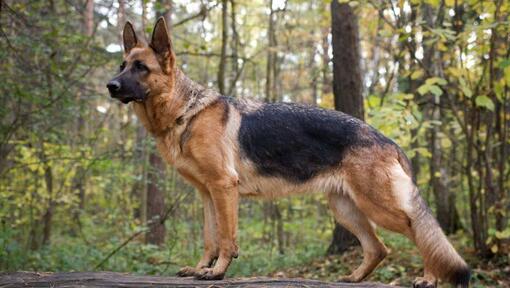 Personality
Renowned as a 'one man (or woman) dog', the GSD forms a strong, affectionate and close bond with their handler and will want to be with them as much as possible. Their loyalty is undeniable, however unfortunately over the last few decades many breeders seeking to promote their natural guarding tendencies have selected for nervous animals who alert faster out of a lack of confidence and who are willing to use aggression first rather than last.
A well-bred, well-reared German Shepherd should be bold, confident, swift and intelligent, and always calm and steady enough to be able to listen to their owner or handler whatever the circumstances. They are eager to learn and easy to train with the right approach, using kindness, positive reinforcement and patience.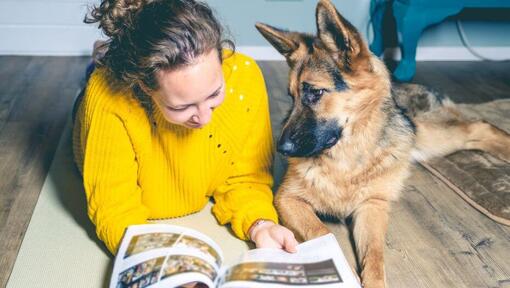 History and Origins
Country of Origin: Germany
Originally a herding dog, although not in the way you may think – the German Shepherd works as a living fence, walking or running an invisible boundary between sheep and land they need to be kept from, keeping livestock where they are meant to be. If they spotted a sheep straying from the flock, they would silently move them back into the fold without barking – which would alarm the whole flock. Formed from a variety of different sheep-herding dogs, they can trace their origins back to the 7th Century.
First shown in 1882, the Verein fur Deutsche Schaferhunde, the German breed club for GSD's was formed in 1899. Through this club GSD's were developed for use with the police and armed forces, thus saving them from extinction during the difficult times. During the first World War, GSD's lost favour outside of Germany and allied countries when all things German became unpopular. At this time the breed name was changed to the Alsatian in England and France to avoid this discrimination. Thankfully this is far in the past and the German Shepherd Dog has regained their original name.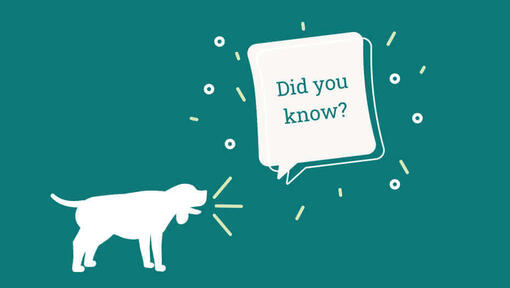 Did You Know?
German Shepherd Dogs have had many jobs, one of the least well known however was as guide dogs for the blind, and the GSD was preferred as their height made them very suitable for blinded ex-military men, who would have found the Labradors and Golden Retrievers (and their mixes) too short! They are still used today for taller people but the amount of hair they shed makes them less popular.
Long before Lassie, the first canine film star was a German Shepherd Dog known as Rin Tin Tin who was rescued as a puppy in 1918 from a World War I battlefield by Lee Duncan, an American soldier. He made 26 films, had his own radio show and even his own private chef!
German Shepherds are super intelligent and can learn new tricks and behaviours in only a few repetitions.
After the World Wars, Americans and Europeans were very concerned about anything German so their named was changed to Alsatian Wolf Dogs, some still refer to them by that name today.
The German Shepherd is incredibly popular and are the second most registered breed by the American Kennel Club after the Labrador Retriever.