The need-to-know
Dogs suitable for experienced owners
Extra training required
Generally healthy breed
Enjoys vigorous walks
Enjoys more than two hours of walking a day
Large dog
Some drool
Requires grooming once a week
Chatty and vocal dog
Barks and alerts to visitors/anything unusual
Generally friendly with other dogs
May need additional training to live with other pets
Great family dog
Needs a large garden
Best suited to countryside
Key Facts
| | |
| --- | --- |
| Lifespan: | 10-12 years |
| Weight: | 32-35kg |
| Height: | 64-70cm for males, and 60-65cm for females  |
| Colours: | Distinctive blue colour created by mottled black hairs on a white background.Tan markings should be found on the face, ears, legs and under the tail |
| Size: | Medium |
| Kennel Club Groups: | Hound |
Ratings
| | |
| --- | --- |
| Family-friendly: | 5/5 |
| Exercise needs: | 5/5 |
| Easy to train: | 3/5 |
| Tolerates being alone: | 4/5 |
| Likes other pets: | 4/5 |
| Energy level: | 5/5 |
| Grooming needs: | 2/5 |
| Shedding: | 2/5 |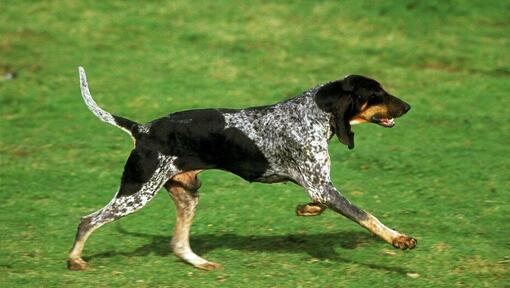 Personality
Although large and athletic, the Grand Bleu is often described as lethargic. Their skill is in their persistence and ability in picking up a cold scent, rather than in speed. Described as aristocratic and noble, this is really a'hound person's hound', happier in a group of hounds and preferring to spend a lot of time outdoors, they are not likely to suit the average pet home. Determination and perseverance are strong traits and you will have to work very hard to get a Grand Bleu to work for you.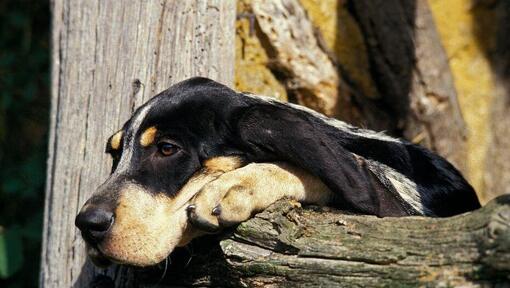 History and Origins
Country of Origin:France
 
Descended from the St Hubert Hound, a now extinct Bloodhound type, the Grand Bleu dates back to Medieval times. Used to hunt boar, wolf and bear in their native France, and later helped to recreate the Basset Bleu de Gascogne, a long, low version of the breed, this is still a working hound in France today.
Early French settlers took the Grand Bleu with them to the Americas, and it is thought to be the breed behind many of the American bloodhound types, particularly the American Coonhound.
Although occasionally brought to the UK in the 1800's to add to existing hound packs or to use for crossbreeding, the breed was not seriously bred or registered with the Kennel Club until the mid 1980's. Still only bred by a handful of UK breeders, this is a very rare hound in the show ring or pet home.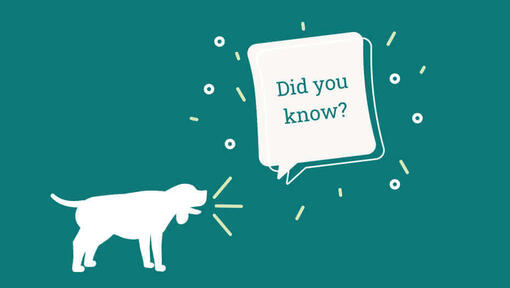 Did You Know?
George Washington owned a pack of seven Grand Bleu de Gascogne, one of which gave birth to a litter of 15.
It is claimed that there are now more Grand Bleu in America than there are in France.