Dog suitable for owners with some experience
Extra training required
Generally healthy breed
Enjoys gentle walks
Enjoys one to two hours of walking a day
Medium dog
Minimum drool
Requires grooming every other day
Chatty and vocal dog
Barks and alerts to visitors/anything unusual
Could have issues with unknown dogs but gets along with known dogs
May need additional training to live with other pets
May need additional supervision to live with children
Needs a large garden
Can live in semi-rural areas
Can be left occasionally with training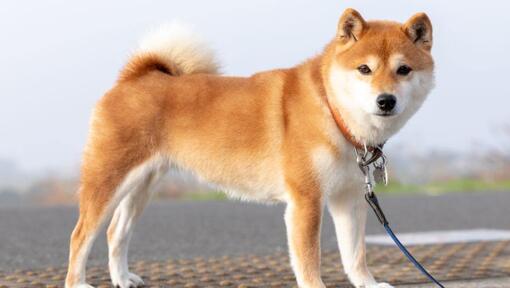 Personality
An alert, active and friendly dog, the Japanese Shiba Inu dog breed can be quite independent and often has a strong hunting instinct. Early, thorough socialisation is essential, particularly to help them be sociable with other dogs. An unusual feature of the breed is 'the Shiba scream' – a high-pitched vocalisation emitted when excited or agitated.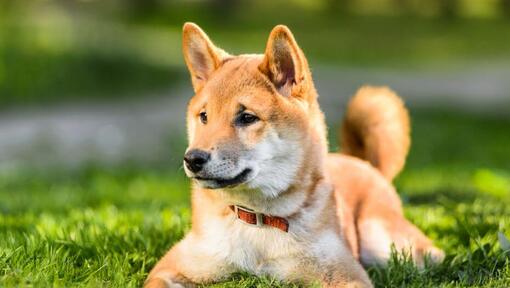 History and Origins
Bred to hunt and flush small game in the mountains of Japan, the Shiba Inu dog breed is a smaller version of the Akita – indeed, Shiba Inu translates as 'small dog'. One of the oldest known breeds, dating back to the 3rd century BC, the Shiba Inu dog almost died out entirely in the Second World War but the small number of dogs who had survived bombing raids and a distemper epidemic were bred to save the breed.
Health and Common Issues
The Shiba Inu is generally a healthy, robust breed. Like many breeds inherited eye problems can occur and breeding dogs should be routinely eye tested.
Exercise Needs
About an hour's daily exercise is needed. Because of their potential desire to chase, do ensure you have a reliable recall before letting them off the lead and only exercise in safe, enclosed areas.
Nutrition and Feeding
Your dog's diet needs to have the right balance of all the main nutrient groups including a constant supply of fresh water. It's also important to conduct regular body condition scores to ensure you keep your dog in ideal shape and remember to feed him at least twice daily and in accordance with the feeding guidelines of his particular food.
Grooming Japanese Shiba Inu
The Shiba Inu is a very clean breed – in fact, he self-grooms rather like a cat. However, the coat does need brushing about once a week, and when the coat sheds, you'll realise how thick that undercoat really is!
Best Family Dog Breeds
While many dogs are traditionally thought of as being good with children , all dogs and children need to be taught to get on with and respect each other, and be safe together. Even so, dogs and young children should never be left alone together and adults should supervise all interactions between them.