The need-to-know
Dog suitable for owners with some experience
Extra training required
Generally healthy breed
Enjoys active walks
Enjoys one to two hours of walking a day
Small dog
Some drool
Requires grooming daily
Chatty and vocal dog
Barks and alerts to visitors/anything unusual
Generally friendly with other dogs
Gets along with other pets with training
May need additional supervision to live with children
Needs a small garden
Can happily live in the city
Can be left occasionally with training
Key Facts
| | |
| --- | --- |
| Lifespan: | 10-16 years |
| Weight:  | 5-6kg |
| Height:  | Adult dogs are 34-37cm tall, females 30-34cm |
| Colours:  | White |
| Size:  | Small |
| UK Kennel Club Groups: | Utility |
Ratings
| | |
| --- | --- |
| Family-friendly: | 4/5 |
| Exercise needs: | 3/5 |
| Easy to train: | 3/5 |
| Tolerates being alone: | 2/5 |
| Likes other pets: | 4/5 |
| Energy level: | 3/5 |
| Grooming needs: | 3/5 |
| Shedding: | 3/5 |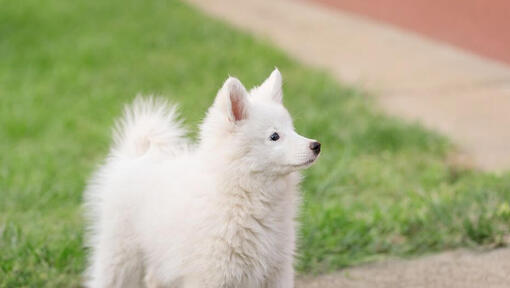 Personality
The Japanese Spitz is affectionate and loyal to loved ones and familiar friends, but may be a little reserved with those they don't know well. Typical of the spitz type, this is an alert, lively breed who will bark if they hear anything unusual or startling.  
They enjoy the company of family, and are generally a gregarious type, getting on well with other family pets and other dogs, though as with all dogs, should be socialised well as puppies. If you want to find out more about dog socialisation, check out our handy article.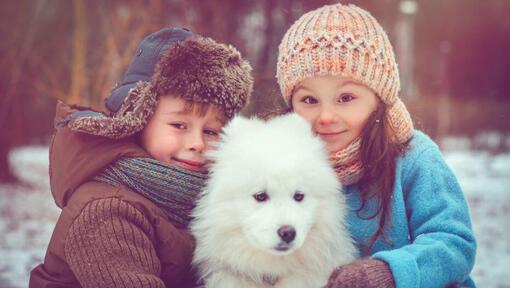 History and Origins
Country of Origin: Japan
Although the spitz type has been around in the northern hemisphere for some considerable time, the Japanese Spitz is a relatively modern breed that has found a niche as a lively household companion and also an eye-catching show dog. It is thought their ancestors arrived in Japan first in the form of smaller Samoyeds via Mongolia and then later in the form of white coated German Spitz dogs. It's also possible that some American Eskimo dogs from Canada added to the mix along with some Russian Spitz in the 1930's, and these all contributed to this new breed which was finalised by the Japan Kennel Club in 1948.  
The UK didn't see the Japanese Spitz imported until the 1970s and they were recognised by the Kennel Club in 1977.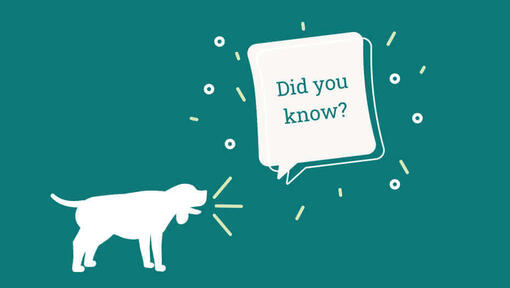 Did You Know?
The Japanese Spitz is sometimes nicknamed the Cloud Dog due to their fluffy white cloudlike appearance. They are also often described as having a 'self-cleaning' coat, referring to the fact that once dry, mud and dirt brushes off or drops off very easily.