The need-to-know
Dog suitable for non-experienced owners
Extra training required
Need to be aware of potential health issues
Enjoys active walks
Enjoys one to two hours of walking a day
Large dog
Some drool
Requires grooming every other day
Quiet dog
Welcomes everyone happily
Generally friendly with other dogs
Gets along with other pets with training
Great family dog
Needs a large garden
Can live in semi-rural areas
Can be left occasionally with training
This breed may encounter health problems
As with many breeds, the Golden Retriever can suffer from:
- Hip dysplasia 
- Elbow dysplasia
- Glaucoma which is a painful condition where the pressure in the eye builds up. 
- Multifocal retinal dysplasia which is an inherited eye condition that can seriously affect a dog's vision.
- Progressive retinal atrophy which is an inherited disorder where part of the eye degenerates and wastes away which can result in blindness.  
- Retinal pigment epithelial dystrophy which is where deposits form in the eye and this can result in damage to the eye and blindness in dim light.
- Hereditary cataracts which is a condition where the lens in the eye becomes cloudy and this can result in blindness. 
- Ichthyosis which is where the skin on the footpads become thickened, greasy and dry.

Priority Kennel Club health schemes and testing: 
- Hip dysplasia screening scheme 
- Elbow dysplasia screening scheme 
- Eye screening scheme 
- Eye testing for pectinate ligament abnormality testing to look for signs that a dog is affected by glaucoma.
Key Facts
| | |
| --- | --- |
| Lifespan: | 10–12 years |
| Weight: | 27–34kg |
| Height: | 51–61cm |
| Colours: | The Golden Retriever comes in various shades of gold from light to dark |
| Size: | Large |
| Kennel Club group: | Gundog |
Ratings
| | |
| --- | --- |
| Family-friendly: | 5/5 |
| Exercise needs: | 5/5 |
| Easy to train: | 5/5 |
| Tolerates being alone: | 1/5 |
| Likes other pets: | 5/5 |
| Energy level: | 5/5 |
| Grooming needs: | 4/5 |
| Shedding: | 5/5 |
Personality
The Golden Retriever is a gentle dog with a level disposition, and usually adapts well to family life. They love to be involved in all matters, whether indoors or outdoors. They are foremost a retriever and will attempt to drag, pull or carry anything they can fit into their mouths. They also love water and care should be taken to ensure their safety when any form of water is nearby. Golden Retrievers are, however, worriers, and great care should be taken during training, ensuring sensitivity is maintained at all times.
As long as they have been introduced to cats and other furries as a puppy, they will happily live with all other household animals.
The Golden Retriever will suit an owner or family who are active and love the great outdoors, and who want a friendly trainable large dog who needs lots of exercise and will join in with all activities with joy - and love everyone.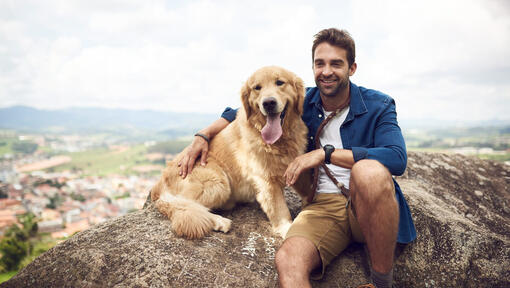 History and Origins
Sir Dudley Marjoribanks (Lord Tweedmouth) took a liking to the yellow colour of the retriever and acquired a dog called 'Nous' from Brighton, England, in 1865 and used him on a Tweed Water Spaniel bitch, which was a liver-coloured retrieving dog. In 20 years of further breeding, and bringing in Labrador Retrievers, Red Setters and possibly a Bloodhound or two to improve scenting and add bone, the Golden Retriever dog breed was developed. In 1908 it was registered and shown as Golden Flatcoats until 1913, when the listing was changed to Golden or Yellow Retrievers until finally, in 1920, they took the name they bear today.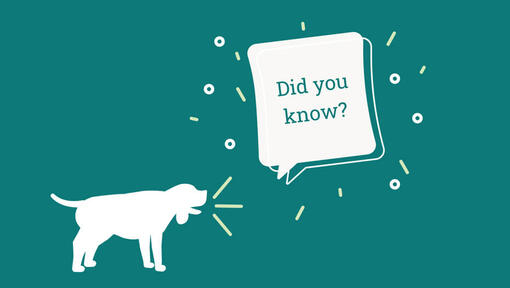 Did you know?
The Golden Retriever is one of the most versatile breeds and they can be found doing all kinds of jobs including, disability assistance, guiding, search and rescue, working trials, obedience and agility.
One Golden Retriever worth mentioning is Bear – the first dog on the scene after the World Trade Centre disaster. He and his handler John Gilkey worked at the site for three months trying to locate people buried in the rubble.
Golden Retrievers are said to have extremely soft mouths, so soft in fact that they can carry a raw egg in their mouth without cracking the shell.
Due to their high intelligence and willingness to please, Golden Retriever's are often used in films and TV shows, some famous ones include Buddy from Air Bud and Shadow from Homeward Bound.
They are thought to be the 4th smartest dog breed in the world.