The need-to-know
Dog suitable for owners with some experience
Extra training required
Generally healthy breed
Enjoys active walks
Needs under an hour of walking a day
Small dog
Minimum drool
Requires grooming every other day
Chatty and vocal dog
Barks and alerts to visitors/anything unusual
Generally friendly with other dogs
Gets along with other pets with training
May need additional supervision to live with children
Needs a small garden
Can happily live in the city
Can be left occasionally with training
Key Facts
| | |
| --- | --- |
| Lifespan: | 12 – 15 years |
| Height: | Under 28cm |
| Colours: | Blue, grey, silver, brown, apricot and cream |
| Size: | Small |
| Kennel Club Groups: | Utility |
Ratings
| | |
| --- | --- |
| Family-friendly: | 5/5 |
| Exercise needs: | 4/5 |
| Easy to train: | 5/5 |
| Tolerates being alone: | 1/5 |
| Likes other pets: | 4/5 |
| Energy level: | 4/5 |
| Grooming needs: | 2/5 |
| Shedding: | 1/5 |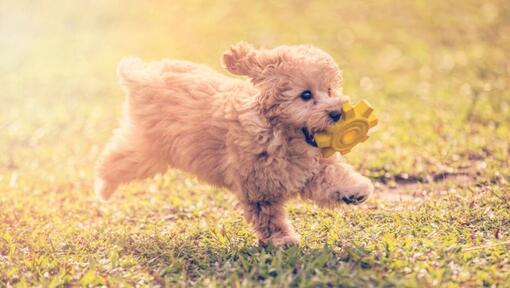 Personality
The Poodle is a lively, sociable and affectionate dog who is both intelligent and amusing, and makes a wonderful and fun companion. They love to be included in all family pursuits and can be good watch dogs, announcing visitors without being aggressive. They bond closely to their owners and so do not like to be left home alone.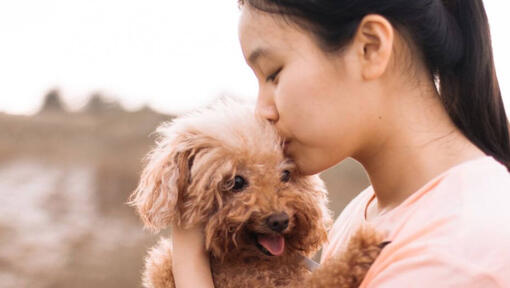 History and Origins
Country of Origin: Germany
The original Poodle is the Standard Poodle, a water retrieving dog, So, this is a breed who was always very much a worker. The smaller Poodles (the Toy and the Miniature) were created as smaller versions of the original Poodle for owners who didn't want such a large dog but were enchanted by their personalities and enthusiasm for all kinds of work. The major influencers in this desire for a smaller Poodle were circuses - who were using this highly intelligent, easy to train, friendly and even comical dog in their shows with great success but found the Standard Poodles just a bit too big.
Up until 1907, the Toy Poodle and the Miniature Poodle was both called the Toy Poodle, but as even smaller versions of the breed became popular due to selective breeding, these smaller dogs (under 28cms) became known as Toys while Miniature was used to describe dogs over 28cms but under 38cms.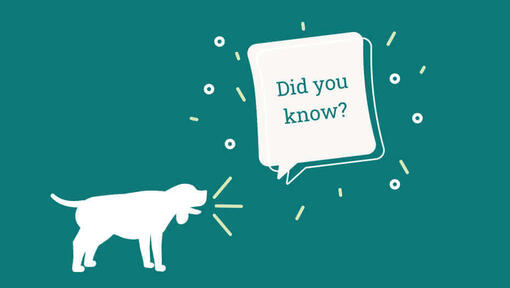 Did You Know?
Poodles - especially the ones you see in the show ring - seem to have all kinds of crazy hairdos but these often flamboyant-looking styles all started off with a purpose. Poodles were originally water-retrieving dogs but their coats could easily get water-logged and pull them down. The answer was to clip off all their hair but leave some around their vital organs to keep them warm, and around any vulnerable joints to protect from injury.