The need-to-know
Dog suitable for owners with some experience
Extra training required
Generally healthy breed
Enjoys active walks
Enjoys more than two hours of walking a day
Large dog
Some drool
Requires grooming once a week
Quiet dog
Welcomes everyone happily
Generally friendly with other dogs
May need additional training to live with other pets
May need additional supervision to live with children
Needs a large garden
Can live in semi-rural areas
Can be left occasionally with training
Key Facts
| | |
| --- | --- |
| Lifespan: | 11-14 years |
| Weight: | Adult males 27kg; females 22.5kg |
| Height: | Adult males stand at 61-69cm, while females are 56-64cm |
| Colours: | Predominant colouration is silver grey with shades of mouse or roe-grey being seen |
| Size: | Large |
| Kennel Club group: | Gundog |
Ratings
| | |
| --- | --- |
| Family-friendly: | 5/5 |
| Exercise needs: | 5/5 |
| Easy to train: | 4/5 |
| Tolerates being alone: | 1/5 |
| Likes other pets: | 3/5 |
| Energy level: | 5/5 |
| Grooming needs: | 4/5 |
| Shedding: | 4/5 |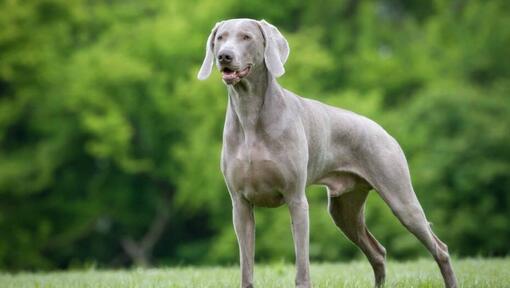 Personality
Weimaraners are all-round dogs who love family life. They are friendly and energetic but, with their vigilance, make excellent guard dogs. They are very strong characters so are not the ideal first dog for a novice owner, but if you have experience and can socialise, train and exercise them, they make a very rewarding companion.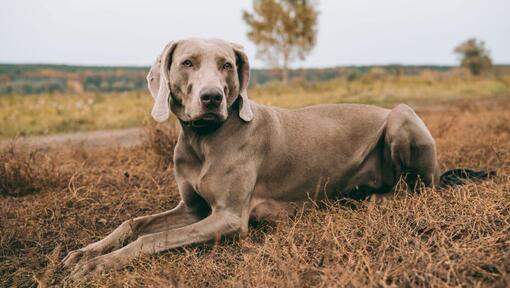 History and Origins
Country of Origin: Germany
Known as the Grey Ghost, the Weimaraner's origins spring form the court of the Grand Duke Karl August of Weimar sometime around 1810. His aim was to breed a perfect hunting dog and so crossed German Pointers, French Hounds and Bloodhounds to produce a dog that would be as happy hunting bears as they would be birds. He also wanted a head-turning dog that would be a status symbol for the nobility.
The breed was closely guarded in Germany, until just before the outbreak of the second world war, when a breeder managed to acquire a male and two females and take them to the US. In 1943, the AKC recognised the breed but it wasn't until the 1950s that they made their way to the UK.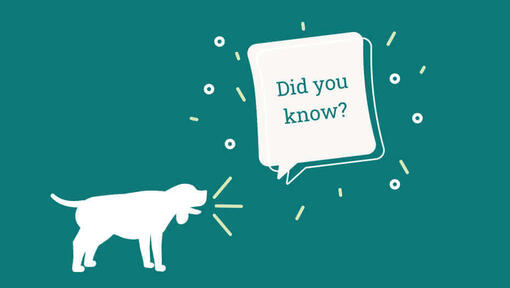 Did You Know?
The Weimaraner got its name from the Grand Duke Karl August of Weimar, whose court enjoyed hunting and is credited for founding the breed.
Often known as the Silver Ghost, the Weimaraner has, in his past, been used for a variety of hunting tasks and became an all-around gundog, although he was originally bred as a pointer. It is said that when hunting, this dog's instinctive hunting method is to attack the prey's genitals to bring it down. Interestingly the same instinct is seen in hyenas.
The Weimeraner has found fame thanks to American photographer William Wegman, who features the breed extensively in his (sometimes rather bizarre) pictures of his dogs often dressed in human's clothes.