Dog suitable for non-experienced owners
Basic training required
Generally healthy breed
Enjoys active walks
Enjoys one to two hours of walking a day
Small dog
Some drool
Requires grooming daily
Chatty and vocal dog
Barks and alerts to visitors/anything unusual
Could have issues with unknown dogs but gets along with known dogs
May need additional training to live with other pets
May need additional supervision to live with children
Needs a small garden
Can happily live in the city
Can be left occasionally with training
Key Facts
| | |
| --- | --- |
| Lifespan: | 13–16 years |
| Weight: | No more than 3.2kg |
| Height: | 18-20cm |
| Colours: | Steel blue, gold (rich tan) |
| Size: | Small |
| Kennel Club group: | Terrier |
Ratings
| | |
| --- | --- |
| Family-friendly: | 4/5 |
| Exercise needs: | 4/5 |
| Easy to train: | 3/5 |
| Tolerates being alone: | 2/5 |
| Likes other pets: | 3/5 |
| Energy level: | 5/5 |
| Grooming needs: | 2/5 |
| Shedding: | 2/5 |
Personality
The Yorkshire Terrier is a small dog with a big attitude. This is a dog that will one minute happily snuggle on grandma's knee and enjoy a good cuddle, and the next minute leap through the air and tear after the neighbour's dog promising to show it who is boss. Yorkies are terriers after all, and will protect their territory valiantly.
This is a huge dog in a small body! He is lively and curious and into everything – and owners will have to get used to being tailed everywhere by their inquisitive (and often noisy) shadow. This is a dog who needs lots of exercise and stimulation – he loves long walks but also needs games in the house to keep his busy mind occupied.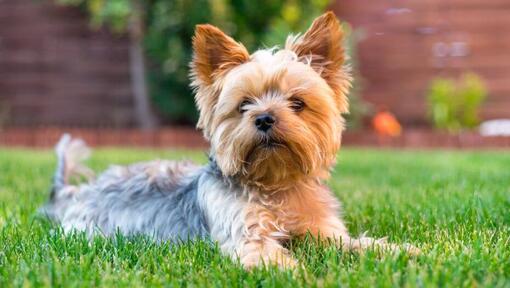 History and Origins
Country of Origin: Germany
Known as the Grey Ghost, the Weimaraner's origins spring form the court of the Grand Duke Karl August of Weimar sometime around 1810. His aim was to breed a perfect hunting dog and so crossed German Pointers, French Hounds and Bloodhounds to produce a dog that would be as happy hunting bears as they would be birds. He also wanted a head-turning dog that would be a status symbol for the nobility.
The breed was closely guarded in Germany, until just before the outbreak of the second world war, when a breeder managed to acquire a male and two females and take them to the US. In 1943, the AKC recognised the breed but it wasn't until the 1950s that they made their way to the UK.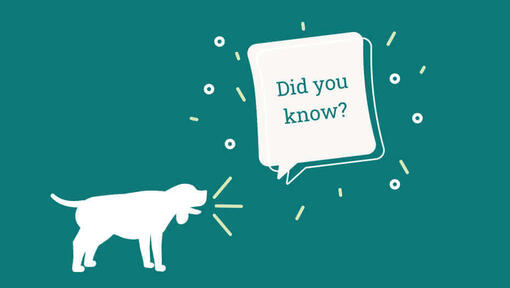 Did You Know?
The Yorkshire Terrier was bred to hunt and kill rats in the coal mines – and so be small enough to fit in a miner's pocket!
While the Chihuahua is recognised as the world's smallest breed, the world's smallest ever dog was a Yorkshire Terrier who was only 6cm high.
One brave Yorkshire Terrier called Smoky was an American Air Force mascot who flew on 12 combat missions and was awarded eight battle stars. She went on to become the first Therapy Dog on record visiting wounded airmen and soldiers in hospital.