Our Charity Partners – 2022 Roundup
We are proud to support leading charities who share our values, and who like us, believe that pets and people are better together. 
At Purina, our passion for pets, as well as our commitment to do more of what matters for them, for the people who love them, and the planet we share, goes far beyond our products.   
We see it as our responsibility to nurture and support deserving causes, to promote responsible and loving pet ownership, to prevent cruelty and to share our understanding and experience with others.  
Here, you can find out more about our key 2022 charity partnership activities.
Cats Protection One Million Meals campaign
At a time when pet relinquishment is sadly on the rise, we gave Cats Protection a donation of £100,000 to help fund the equivalent of a million meals for homeless cats in their care.  
We've been supporting Cats Protection, the UK's largest feline welfare charity, for almost 40 years and this donation forms part of our long-term partnership with the charity. With a reported increase of 25 per cent in the number of kittens handed over to its Cat Adoption Centres alone in the first quarter of 2022, the donation is a welcome boost to help feed the thousands of cats and kittens currently being cared for by Cats Protection.     
To amplify the campaign and raise further funds, we partnered with force for good advertising platform Goodloop, where if the audience engages with our campaign, they can unlock a free donation for our chosen charity partner. This has enabled us to raise a further £25,000 for Cats Protection!  
Finally, to support the charity even further, we're delighted to have partnered with Asda for an exciting new in store campaign. Called 'Buy a Pack, Gift a Meal', it sees 10p, the equivalent of another meal, donated to Cats Protection for every purchase of any Felix main meal (excluding soup and snacks) purchased in an ASDA store or ASDA online between now and 23 November (subject to availability). 
The Better Together Fund – in partnership with the RSPCA
In an effort to keep pets and loving owners together during the hard times many are currently experiencing, we have pledged our support by contributing £40,000 to the RSPCA. The Purina Better Together fund will allow RSPCA inspectors and rescuers to be able to offer help to those most in need, through pet care vouchers issued directly to owners in their homes, to enable them to pay for urgent vet treatments and other costs, which they otherwise couldn't afford.  
As part of our commitment to promote responsible pet ownership, we are proud to support the RSPCA and the valuable work they do. 
The creation of the Purina Better Together Fund comes at a crucial time as RSPCA research recently revealed that 78% of pet owners think the cost of living will impact their animals, and over a quarter (28%) were worried about being able to care for their pets. The fund aims to support around 450 dogs and cats and their owners. 
To amplify the campaign and raise further funds, we partnered with force for good advertising platform Goodloop, where if the audience engages with our campaign, they can unlock a free donation for the charity. This will enable us to raise up to £25,000 in additional funding for RSPCA.
Canine Partners
This year Purina have supported Canine Partners in creating life changing partnerships for adults with physical disabilities. It takes approximately 20 months to train a canine partner with a cost of £30,000 to fund a partnership, from selection as a puppy right through to the dog's retirement at about 12 years old. We have supported this journey, with not only financial support, but also expert advice, guidance, and the undertaking of fundraising challenges. 
DSPCA
As the official pet food and nutritional partner of the DSPCA for over a decade, our team in Purina Ireland were delighted to continue to help the charity tell its story through sponsoring their TV Show The Shelter: Animal SOS for a second year. This is a series that offers a behind the scenes look at the work of the Dublin Society for Prevention of Cruelty to Animals (DSPCA), Ireland's oldest and largest animal welfare organisation.  
The veterinary team and volunteers do incredible work as they care for and nourish animals at their Centre.  
We see it as our responsibility to raise awareness of the importance of animal wellbeing and quality nutrition which is why we are proud to support such a deserving cause.  
This season the show shared all the emotion and joy that takes place at the heart of the charity's work every day. 
As the official pet Food partner of the DSPCA, each year we also provide the food for the rescued cats and rescue dogs in their rehoming centre and those that go through their foster programme each year. In 2022 we will donate in excess of 20,000 meals and 12,000 treats (the latter can help the volunteers in terms of bonding with the pets, rehabilitation and to use for training purposes). 
Pet Food Donations
As a business we always work hard to donate food when we can't sell it through retail. But this year, ensuring this stock gets to good homes and pets' tummies when there is so much need out there, has been more important than ever. Products become available for donation usually because they have got too close to their 'Use By' dates for retailers to accept them. Alternatively, it can be due to occasional packing or labelling issues, which make it unusable at retail. The quality and safety of the products we donate, however, are always absolutely equal to our usual incredibly high standards.  
Donations made in 2022 include:  
Around 800 cases of main meal products 
Over 30 pallets of treats and dental chews  
These donations have been distributed to many different animal welfare charities including RSPCA, Edinburgh Dog and Cat Home, Cardiff Dogs Home, Canine Partners, Cheltenham Animal Shelter, National Animal Welfare Trust and Hope Rescue. We were also delighted to be able to send a significant donation of main meal dog food to Nowzad, which the charity used to help feed pets in need in Ukraine following the outbreak of the conflict in early 2022.  
Many of the donations made in the UK have been facilitated through our close working relationship with the ADCH (Association of Dogs and Cats Homes) – which means we are able to distribute products to smaller charities and organisations through a central point, reaching more pets in more shelters. This is especially helpful when donating products like dog treats and dental chews, where organisations are able to treat for bonding and rehabilitation and to use for training purposes – products many small rescues might otherwise struggle to be able to provide to the pets they look after.  
We were also delighted to be able to confirm a final donation of 5,000 meals for cats and dogs right at the end of the year to Raystede Centre for Animal Welfare. Raystede is a rescue and rehoming charity in East Sussex, not too far from our Purina head office in Gatwick and some of our employees have enjoyed supporting Raystede with volunteering hours in 2022 (see Volunteering section below). 
But we know that more can always be done. This year alone, due to the aftermath of the pandemic and the cost-of-living crisis, Raystede has seen a 56% increase in people needing them to take in their pet, while at the same time, the number of people applying to adopt a rescue animal has declined by over 36%. We were pleased to be able to donate 5,000 meals to help the Raystede team support the additional dogs and cats being looked after in the run up to Christmas. To find out more about Raystede or to see how you can support their work, please visit their website. 
 
Employee Volunteering
As a company of passionate pet lovers, we as employees are also keen to do our part and support animal charities close to our hearts. 
Every year, our employees are given two volunteering days which can be used to support a charity of their choice.  
Here are some of the highlights of 2022: 
Skills sharing with Canine Hope – we are increasingly finding that we can add value to the charities we work with by sharing our employees' wide range of skills, from Marketing to e-Commerce, Finance or Digital.  This year, a team of employees have been supporting Canine Hope, a Social Enterprise that supports the victims of sexual violence. By drawing parallels between crimes against humans and animals, they support the recovery process and help to boost confidence. The team have been helping with the launch of a branded merchandise range as well as providing one on one coaching for long term strategy development.  
Canine Partners sponsored walk – 20 Purina UK&I employees took part in a sponsored walk across the beautiful Seven Sisters between Seaford and Eastbourne to raise money for our long-term charity partner Canine Partners. Driven by a great team spirit and dry weather, they walked over 30,000 steps and raised more than £1,800 for the charity! 
Raystead Centre for Animal Welfare - 16 of our Purina UK&I team volunteered at Raystead, one of the most diverse rescue centres in the UK, caring for more than 1,200 vulnerable animals each year from their 43-acre site in East Sussex. Across two days of heavy labour in the Spring, the teams managed to clear paths and heavily overgrown garden areas, enabling public access to an important area of the sanctuary, which in-turn helps to generate revenue for the charity to fund the incredible work they do.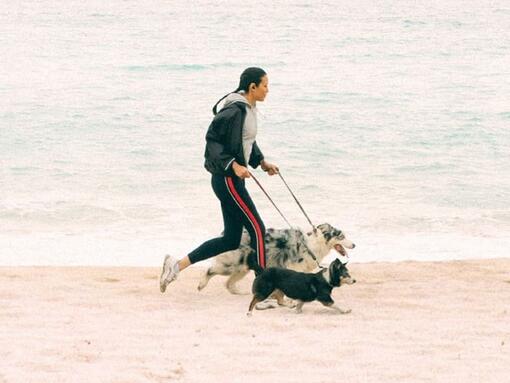 Our Purina Commitments
We are committed to doing more of what matters for pets, for the people who love the and the for the planet we share.