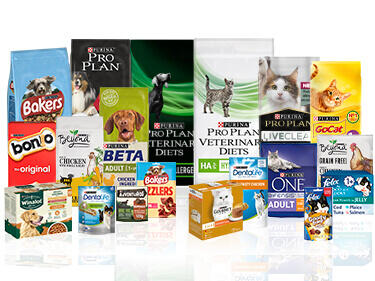 Working towards a waste-free future
At Purina, packaging is something we think about carefully.
We know that we have a responsibility to reduce the environmental impact of our pet food packaging in terms of weight, volume, raw materials and transportation.
We also are mindful that our packaging is critical to ensuring the food we produce is kept fresh and safe for pets to enjoy.
In April 2018, our parent company, Nestlé, made a global commitment that 100% of our packaging will be reusable or recyclable by 2025.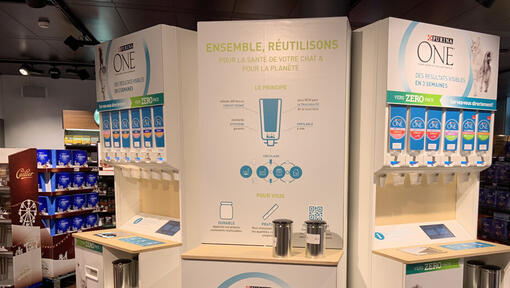 We are working hard to make this a reality across the different packaging formats we use. Finding solutions takes an inclusive and joined up approach. We work in partnership with suppliers to create new, less complex packaging materials that are easier to recycle. We also form collaborations and alliances to explore innovative new ways to avoid single-use packaging and to reprocess traditionally hard-to-recycle plastics.
Our packaging innovations include:
Reducing the number of different layers of material in our packaging, and the complexity of those materials, to make our packaging easier to recycle. For example we changed Beyond Grain Free packaging from multi-layer to mono-layer, which can be recycled (where infrastructure exists).
Designing a first-of-its kind mono-material wet pet food pouch which we are piloting in the Netherlands. The food is cooked in its packaging, which needs to be robust enough to withstand the heating and sterilisation process.
Trialing alternative delivery systems to reduce single-use packaging. For example we are testing a new high-tech bulk dispensing solution in Switzerland in partnership with MiWa where pet owners can bring reusable containers to buy different types of Purina dry cat food. Product information that is typically found on packaging, including ingredients, nutritional values and shelf life is available digitally.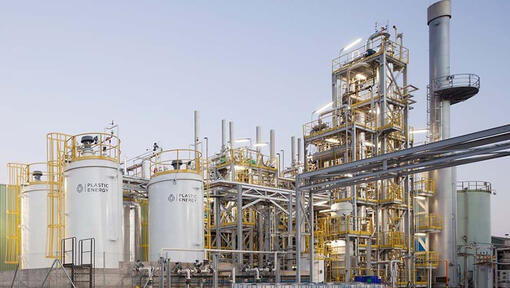 Having the right infrastructure in place is also critical if we are to transform how plastic packaging waste is managed. Currently a key challenge we face is that every country differs in their ability to collect, sort and reprocess plastic packaging. That's why we partner with industry and local and national government to help develop well-functioning collection, sorting and recycling schemes.
Our actions include:
Advancing UK recycling infrastructure by collaborating with four other major manufacturers to form a £1 million fund to boost flexible plastic recycling.The Flexible Plastic Fund is a collaboration across manufacturers, retailers and recyclers and aims to improve flexible packaging recycling by encouraging recycling infrastructure in the UK. Flexible plastics include confectionery wrappers, pet food pouches, sachets and plastic wrapping.
All the flexible plastic collected, will be tracked right through to be made into new products with at least 80% of the material to be recycled in the UK and the other 20% to stay in Europe. 
Joining forces with Plastic Energy to develop chemical recycling technology in the UK to transform hard-to-recycle plastic packaging into recycled oils. These can then be used as a replacement for fossil oils to make food-grade plastics.
Collaborating on CEFLEX to develop a consistent infrastructure across Europe for collecting, sorting and recycling all types of used flexible plastics by 2025.
Partnering and investing in recycling business, Yes Recycling, in Fife, Scotland to process hard-to-recycle plastics
Providing pet owners with recycling information to help them dispose of our packaging in the right way is also a priority. That's why we are a member of the On-Pack Recycling Label (OPRL) scheme in the UK, which is recognised by the UN Environment Programme as international best practice.

The OPRL recycling symbols have been developed to deliver a simple, consistent and UK-wide recycling message that is now recognised by more than 3 in 4 consumers. This helps ensure more consumers correctly recycle more packaging, more often. The scheme also aims to help councils and others to increase recycling rates for materials that could be recycled, but currently have low collection and recycling rates.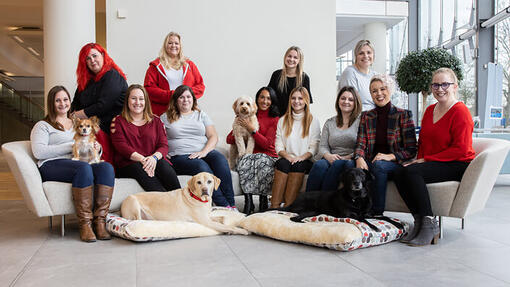 Contact us
We're here to answer all of your pet questions - big or small, really serious or a little silly. Get in touch with us directly any time, any way. Our lines are open from 9am - 5pm, Monday to Friday.