There is no shame in struggling to cope with your dog. Whether it's down to behavioural issues, or your own personal issues, there is always plenty of advice and support on hand from the RSPCA.
      We know that one of the main reasons people decide to give up their dogs is due to behavioural issues and especially during the pandemic, when our lives have been very different, the concern is that as people go back to normal, behavioural issues may surface in their dogs.
Every dog is unique and may go through different struggles, but there is support available for pet owners who are struggling with, or worried about, their dog's behaviour.
What is the advice for dog owners struggling with their dog's behavioural issues? 
Aggressiveness or excessive barking can be difficult to deal with even for experienced owners. If your dog seems to go from 0 to 100 in a few seconds and you struggle to calm them down, you should consider asking experts for help. 
 
We would always recommend speaking to your vet first if you're concerned about your dog's behavioural issues. This way they will be able to rule out any form of illness or injury that could be causing the behaviour problem. Your vet can then refer you to a behaviour expert.
 
ABTC (Animal Behaviour and Training Council) registered professionals will work with you to identify the cause of your pet's behaviour problem, from aggression, barking, separation anxiety and a whole host of other issues. They will then develop structured treatment plans that are suitable for you, your pet and your circumstances. Treatment can vary from positive reinforcement training, to medication, so there are lots of options available to you and your furry friend.
 
From speaking to your vet, reading the RSPCA's website, to enlisting the help of an animal behaviourist, there is help and support for anyone who needs advice.
If you find that every avenue has been explore and you are still considering giving up your pet, then please read our advice on how to responsibly give up your pet here.  
For more information on the support available to pet owners, please visit: 
https://www.rspca.org.uk/adviceandwelfare/pets/unwantedpets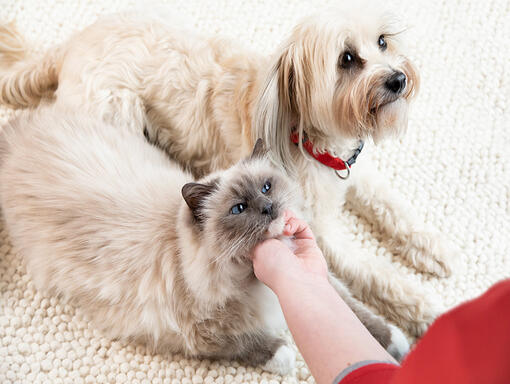 Find extra support for dog owners
We've put together a hub containing some of our best pieces of expert advice and tip on some key topics.