Felix. It's Great to Be a Cat! By Robbie Williams. The purrrrfect combination!
Master vocalist, amazing entertainer, cat lover… Robbie and Felix sure do create one dynamic duo!

Why people love Felix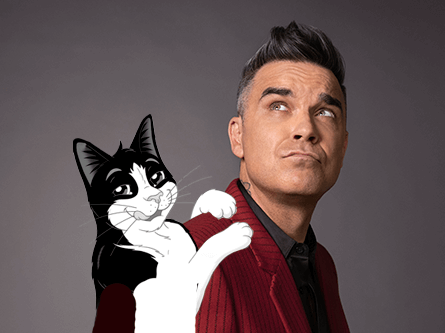 " I don't agree with the term scaredy cat because I don't see my cats being fearful at all. They have the heart of a lion inside this cuddly little casing".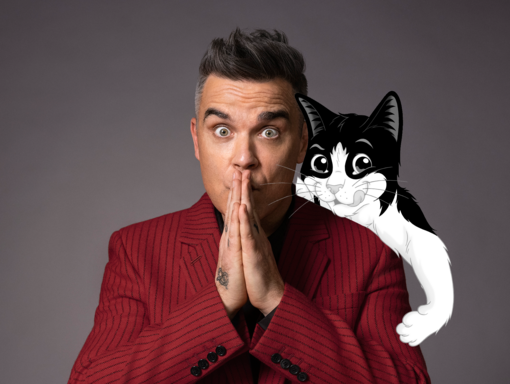 "I am nocturnal so I am much like a cat. It's a serene time when the rest of the world is asleep, I'm creating all night long, in the sanctuary of my own home surrounded by my cats!"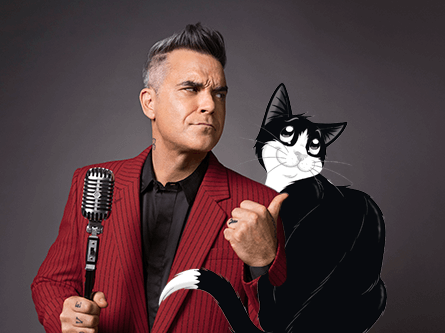 "I think artists find a muse in cats because there's a sincere elegance to cats. Their beauty is absolute and that's inspirational."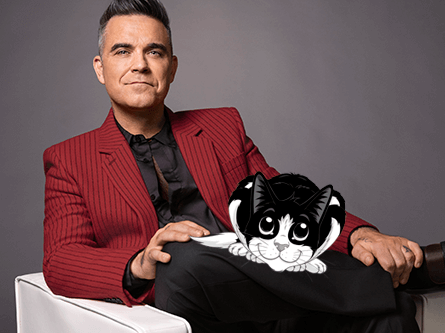 "It's great to be a cat because you sleep all day, party all night, and everybody wants to sit next to you!"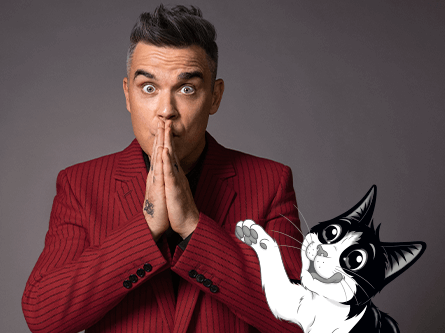 "Curiosity always gets the better of me, anything that I'm not allowed to do...I want to do it!"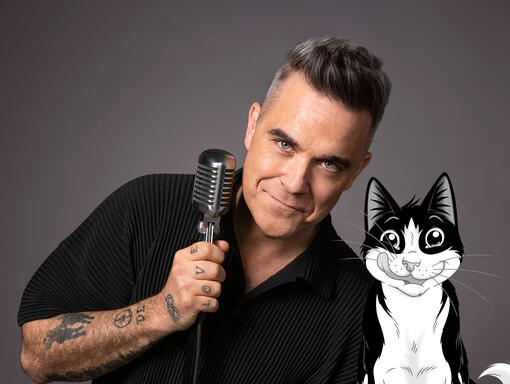 "We've got two cats, seven dogs, and four kids...if you take any of those things out of the equation it's not a home."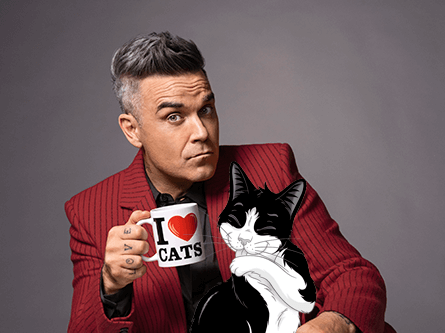 "Our two cats are Priscilla and Elvis. Priscilla is quite regal and Elvis is quite naughty."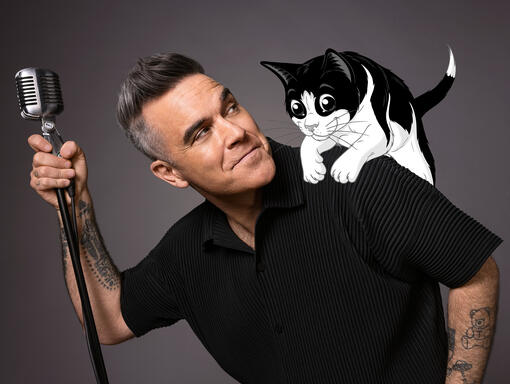 "There are a lot of things about the world that need changing, but overall I think we need more love."
The Cat's Out Of The Bag!
Learn more about Robbie's life with cat's in this exclusive interview.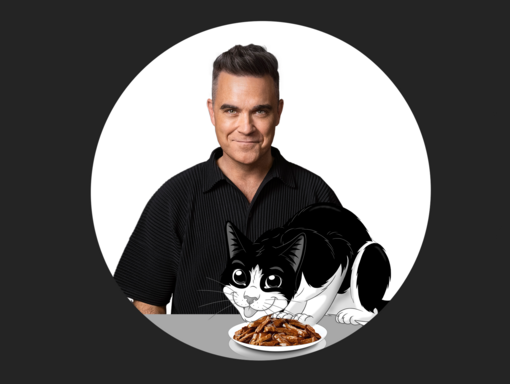 It's Good To Be Robbie Williams…
But it's GREAT to be a cat… especially with Felix's delicious range of meals and snacks.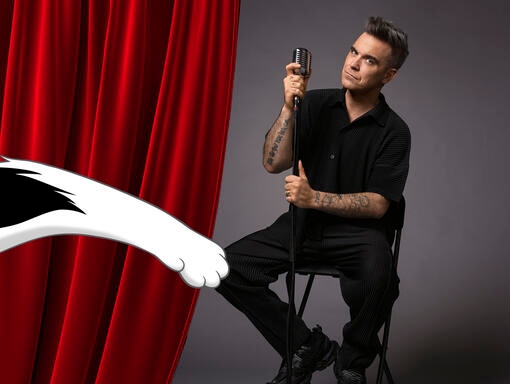 Peek Behind The Scenes!
Get a special look at real footage from the making of Robbie Williams version of It's Great To Be A Cat for Felix.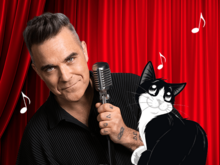 Join The FUN!
Games, duets, challenges and more ways to show off why it's great to be your cat.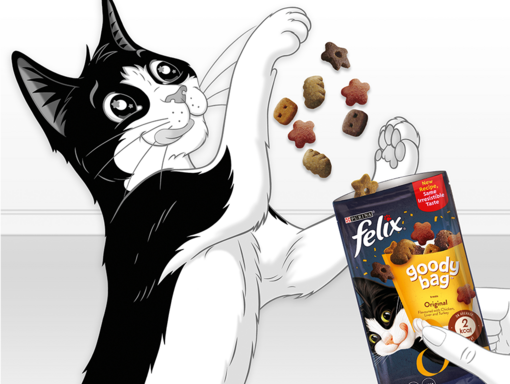 Treat Yourself!
Irresistable, fun and delicious FELIX treats are a tasty way to make every day Great To Be A Cat!