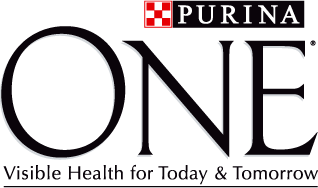 Purina One Dual Nature
Discover our Purina One Dual Nature cat food with spirulina or cranberry to help support your cat's health. Browse the range!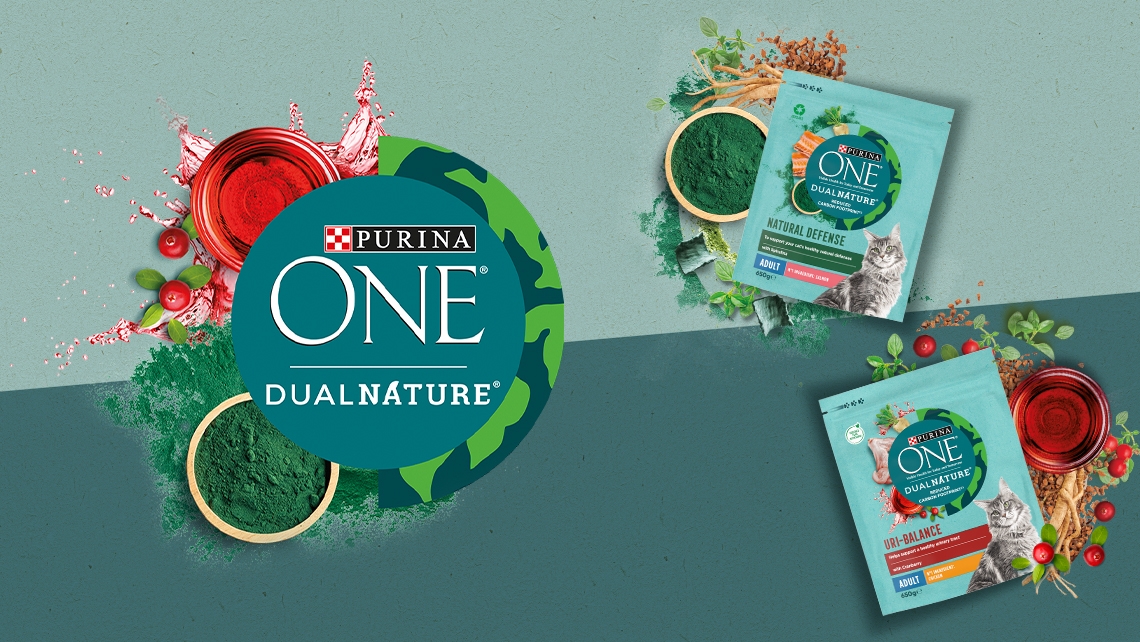 New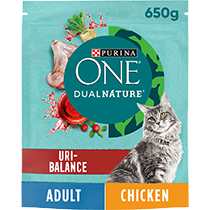 New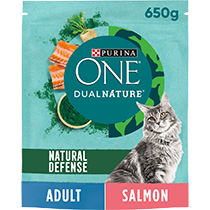 Give your cat an exciting diet with a selection of crunchy and tender textures with our Purina One Dual Nature cat food range. Developed by vets and nutritionists, every meal in our selection is complete and balanced and contains spirulina, a natural ingredient which helps to support healthy immune function in cats. What's more, our Purina One Dual Nature cat food also contains high-quality protein and amino acids to support a healthy digestive tract. Browse our full range of Purina One cat food today and discover carefully crafted diets including our Urinary Care range with Bifensis, specially formulated for the nutritional management of urinary health issues in cats.