Adventuros Steaks
Treat your dog to the meaty flavours in our Adventuros Steaks, cooked carefully to create a high-protein snack that's also incredibly delicious.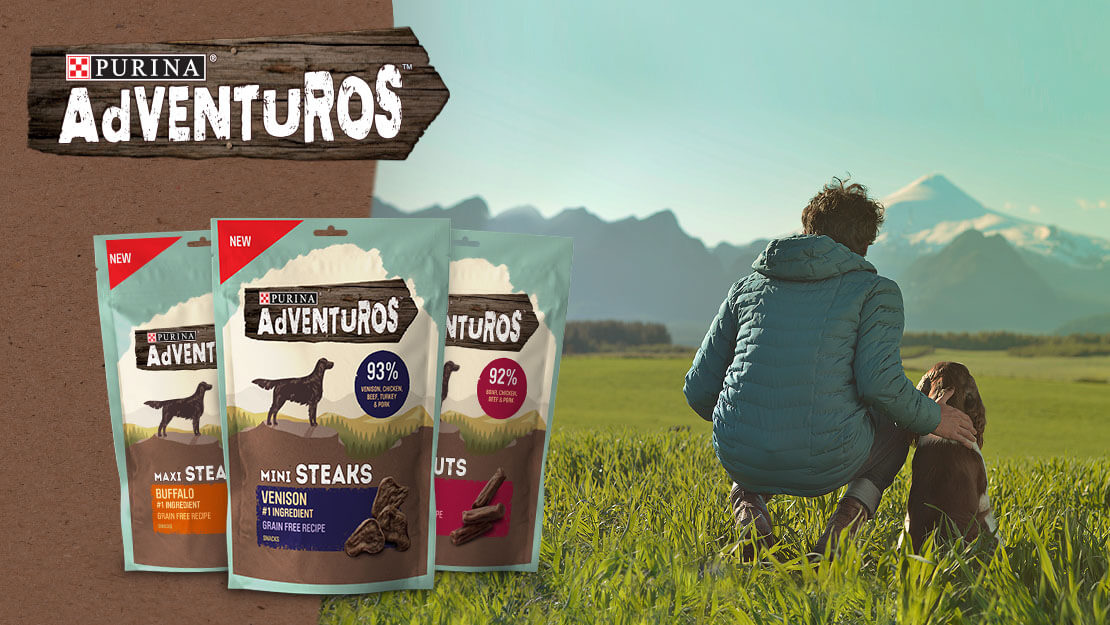 There are plenty of adventures waiting for your dog every day, so why not make it all even more exciting with a treat that's wildly delicious? The Adventuros Stakes for dogs are created by experts that know how to make a dog's taste buds tick, but most importantly they're full of protein and come with a rough texture your dog can happily chew on.
Whether you choose the Adventuros Venison Stakes or the Wild Buffalo treats, the mouth-watering flavours in every bite will turn your dog into a fan. Looking for even more meaty treats? Discover our full range of Adventuros dog treats and unleash your dog's spirit of adventure with our irresistible flavours.