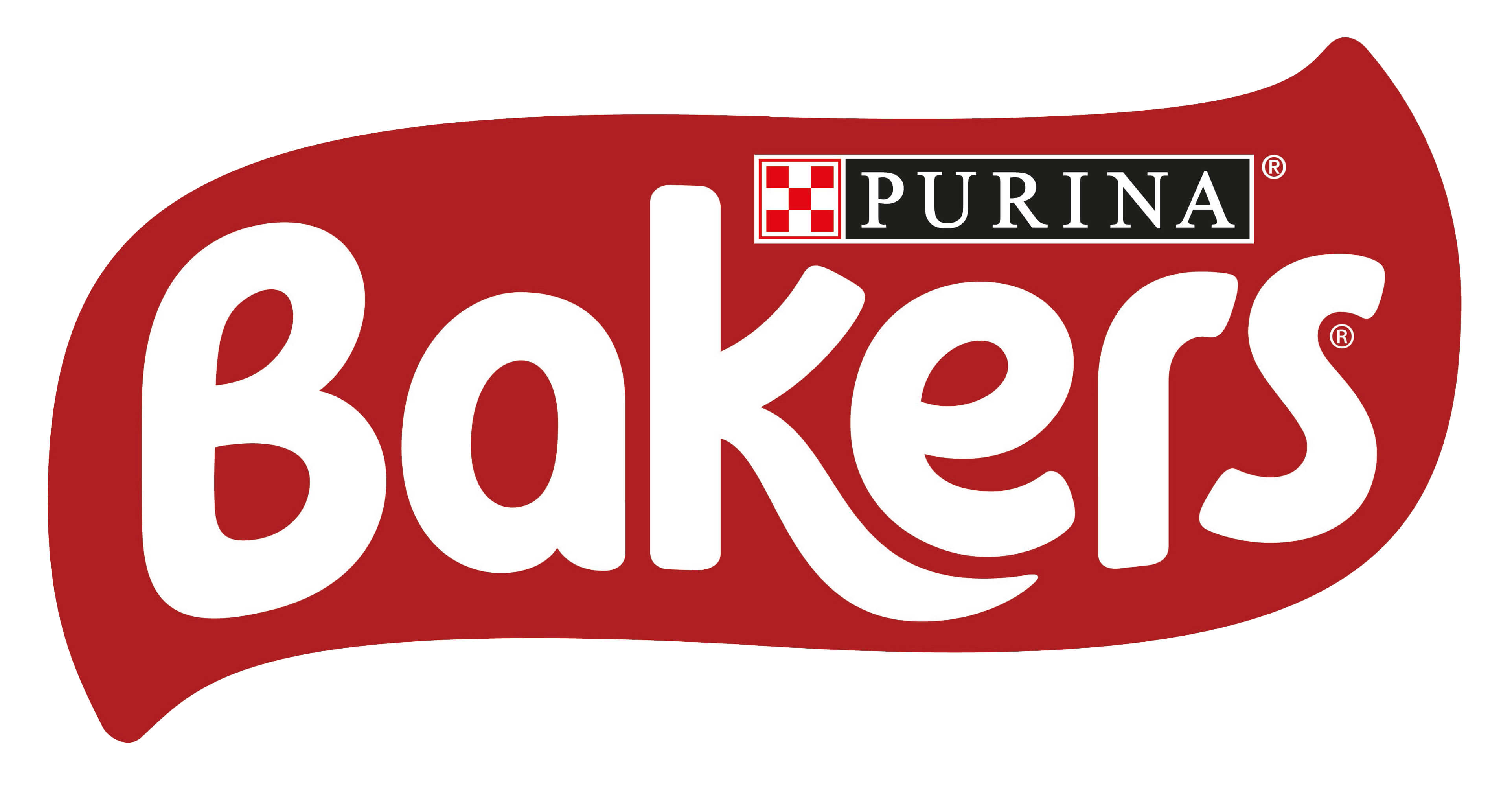 Bakers Meaty Cuts
Expertly crafted and bursting with meaty flavours, our Bakers Meaty Cuts are the treat no dog can refuse.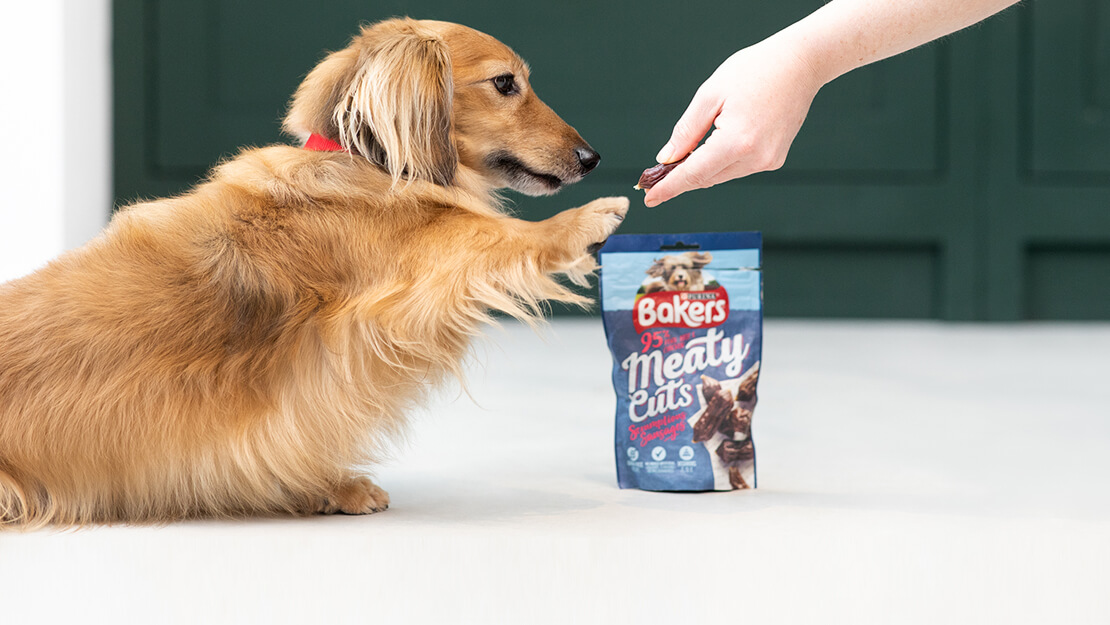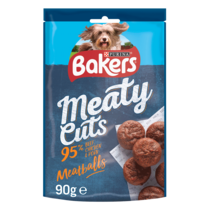 BAKERS® Meaty Cuts Delicious Meatballs Dog Treats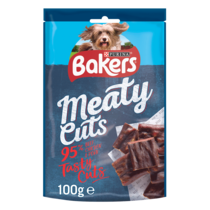 BAKERS® Meaty Cuts Dog Treats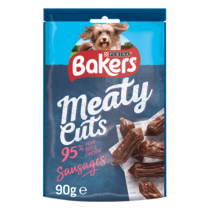 BAKERS® Meaty Cuts Scrumptious Sausages Dog Treats
If you're looking for a delicious reward for your dog, our Bakers® Meaty Cuts dog treats are perfect to use during training or just as a good-behaviour reward when you want to spoil your four-legged companion. These squares of tender meat come in different flavours, including chicken, pork, beef. Choose Bakers® for a treat full of tasty goodness your dog will find irresistible.