Dogs suitable for experienced owners
Extra training required
Generally healthy breed
Enjoys vigorous walks
Enjoys one to two hours of walking a day
Medium dog
Some drool
Requires grooming once a week
Chatty and vocal dog
Barks and alerts to visitors/anything unusual
Generally friendly with other dogs
Gets along with other pets with training
Great family dog
Needs a large garden
Can live in semi-rural areas
Can be left occasionally with training
Key Facts
| | |
| --- | --- |
| Lifespan: | 12 – 14 years |
| Weight: | 20 – 30kg |
| Height: | 40 - 44cm for males, and 39 - 43cm for females |
| Colours: | White with lemon, orange, black, sable, tri-colour, or grizzle.  |
| Size: | Medium |
| Kennel Club Group: | Hound |
Ratings
| | |
| --- | --- |
| Family-friendly: | 5/5 |
| Exercise needs: | 2/5 |
| Easy to train: | 2/5 |
| Tolerates being alone: | 3/5 |
| Likes other pets: | 5/5 |
| Energy level: | 2/5 |
| Grooming needs: | 5/5 |
| Shedding: | 4/5 |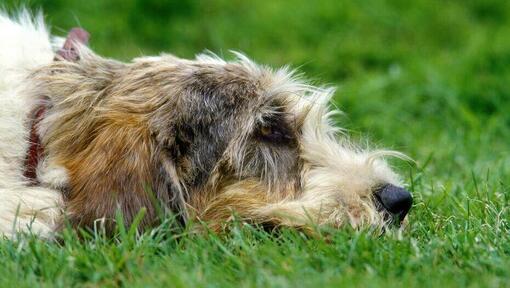 Personality
The Grand Basset Griffon Vendeen is truly a happy-go-lucky dog, believing whole-heartedly that they are adored by all humans. Whilst still at heart a working dog, the Grand Basset is typically a very tactile dog who adores physical contact – in particular they are known for the 'Grand Hug' putting their forelegs into a person's lap and then flopping all their weight into that person. This forces the person to wrap their arms around the hound rather than let it slide to the floor! As the Grand Basset can carry a lot of water and slobber in their beard and face, this can be an unpleasant experience for some and a true delight for others!
Typical of scent hounds, the Grand Basset has a strong nose for scent and a desire to follow it to the bitter end. They are amiable and easy going with other animals and people, and surprisingly athletic for their size and shape.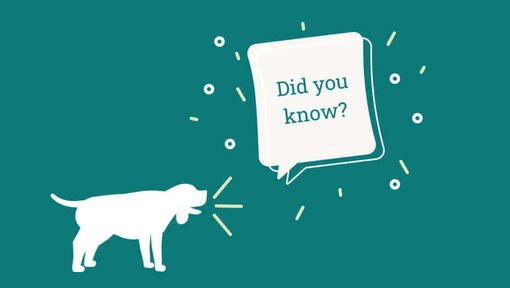 Did You Know?
The Grand Basset Griffon Vendeen was developed for hunting wild boar, but also for hunting hare, on foot rather than from horseback. These low-slung hounds could follow a hare (who tend to run in large circles) until the hare gave up and tried to hide by squatting in the undergrowth. Persistence and scenting ability were therefore much more important than speed so despite the reputation hares have for being extremely fast, the GBGV was in fact ideal for this job.