The need-to-know
Dogs suitable for experienced owners
Extra training required
Generally healthy breed
Enjoys vigorous walks
Enjoys more than two hours of walking a day
Large dog
Minimum drool
Requires grooming once a week
Chatty and vocal dog
Barks and alerts to visitors/anything unusual
Could have issues with unknown dogs but gets along with known dogs
May need additional training to live with other pets
May need additional supervision to live with children
Needs a large garden
Can live in semi-rural areas
Can be left alone with training
Generally healthy breed
As with many breeds, all varieties of the Belgian can suffer from: 
- Hip dysplasia 
- Hereditary cataracts which is a condition where the lens in the eye becomes cloudy and this can result in blindness.  
- Progressive retinal atrophy which is an inherited disorder where part of the eye degenerates and wastes away which can result in blindness. 

Priority Kennel Club health schemes and testing: 
- Hip dysplasia screening scheme 
- Eye screening scheme  
Key Facts
| | |
| --- | --- |
| Lifespan: | 10 - 14 years |
| Weight: | 27.5 - 28.5kg |
| Height: | Males between 61 - 66cm, females between 56 - 61cm |
| Colours: | Black with occasional white markings on chest and toes |
| Size: | Medium |
| Kennel Club Groups: | Pastoral |
Ratings
| | |
| --- | --- |
| Family-friendly: | 4/5 |
| Exercise needs: | 5/5 |
| Easy to train: | 5/5 |
| Tolerates being alone: | 3/5 |
| Likes other pets: | 5/5 |
| Energy level: | 5/5 |
| Grooming needs: | 3/5 |
| Shedding: | 5/5 |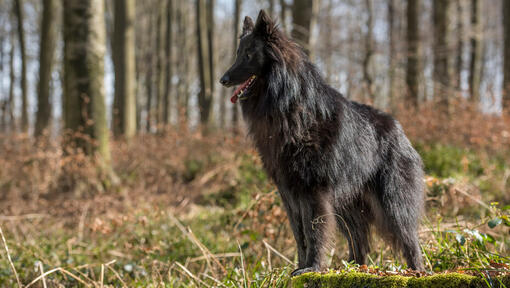 Personality
Clever and attentive, although somewhat wary of strangers, the Groenendael is to this day, all a herding and guarding breed should be. Very trainable, with a huge capacity for learning but willing to make their own decisions should instruction not be forthcoming, they are in need of a dedicated owner with plenty of time to work with them and train them to a high standard. Friendly, and devoted affectionate to close family and friends, they do take time to warm to strangers and will not tolerate rough handling or over-familiarity from those they do not know.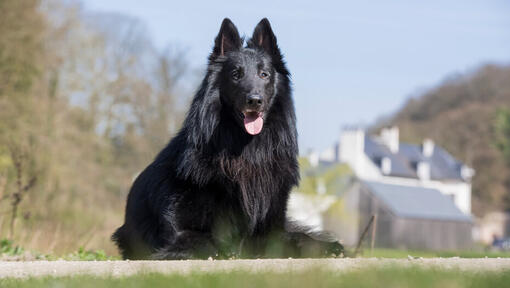 History and Origins
Country of Origin: Belgium
There are four varieties of Belgian Shepherd and these were originally just variations in coat type, as they were primarily bred for their ability to herd and guard so they were considered one breed. Now the four types, the Laekenois, Groenendael, Tervuren and Malinois are classified separately as breeds in their own right - although this took some time, with the Belgian Kennel Club only recognising three types initially (the Groenendael, Tervuren and Malinois) in 1897.
The Groenendael is possibly the most striking of the four, with their luxurious black coat and pricked ears and was created by Nicholas Rose, owner of Chateau de Groenendael, south of Brussels in 1885. He owned what would become the foundation bitch, a long-haired black dog named Petite, and spent a year searching for a male that would match her. He found a dog called Piccard D'Uccle, and together these two founded the breed. The Groenendael first reached the US in 1907, but didn't reach England until 1931.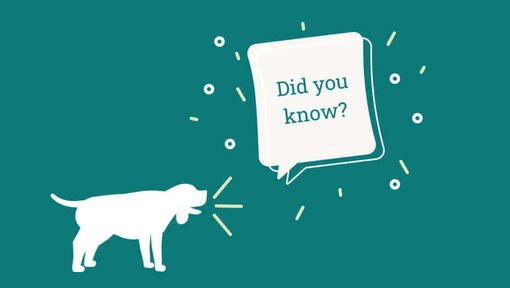 Did You Know?
The Groenendael is named after the Belgian Chateau de Groenendael.
They are always black; no other colour appears and only very scarce small white markings on the chest and toes are permitted.
Groenendael's have been used as police and armed forces as working dogs since the late 19th Century.