Dogs suitable for experienced owners
Extra training required
Generally healthy breed
Enjoys vigorous walks
Enjoys more than two hours of walking a day
Giant dog
Some drool
Requires grooming every other day
Chatty and vocal dog
Barks, alerts and may be physically protective/suspicious of visitors
Might not like other dogs
May need additional training to live with other pets
May need additional supervision to live with children
Needs a large garden
Can live in semi-rural areas
Can be left occasionally with training
Key Facts
| | |
| --- | --- |
| Lifespan: | 12-15 years |
| Weight:  | Adult males 27-48kg, adult females 25-34kg |
| Height:  | Adult males stand at 65-70cm, females are around 60-65cm |
| Colours:  | Black or pepper and salt (dark iron grey to light grey with hairs banded dark/light/dark) |
| Size:  | Large |
| UK Kennel Club Groups: | Working |
Ratings
| | |
| --- | --- |
| Family-friendly: | 5/5 |
| Exercise needs: | 5/5 |
| Easy to train: | 5/5 |
| Tolerates being alone: | 2/5 |
| Likes other pets: | 3/5 |
| Energy level: | 5/5 |
| Grooming needs: | 4/5 |
| Shedding: | 3/5 |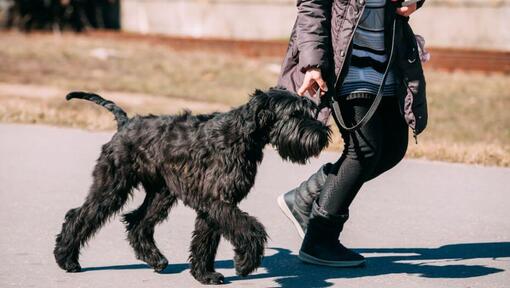 Personality
The Giant Schnauzer should look strong, alert and imposing, but be good-natured in temperament. A natural watchdog, they will be vocal to get your attention if necessary, and will need polite introduction to new people rather than assuming friendship on sight! 
If well socialised, the Giant Schnauzer can get on well with other animals, but are generally better with dogs of the opposite sex.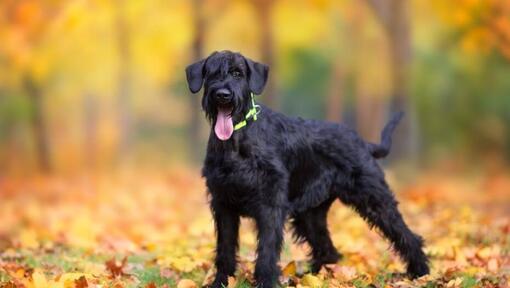 History and Origins
Country of Origin: Germany
The original ancestor of the Giant Schnauzer is unsurprisingly, the Standard Schnauzer. Cattlemen from Bavaria found they needed a larger dog for working their cattle over long distances and created the breed using other pastoral types including Great Danes, Rottweilers and possibly the Bouvier des Flandres. Since then this tough, working breed has found popularity as a very effective police and security dog.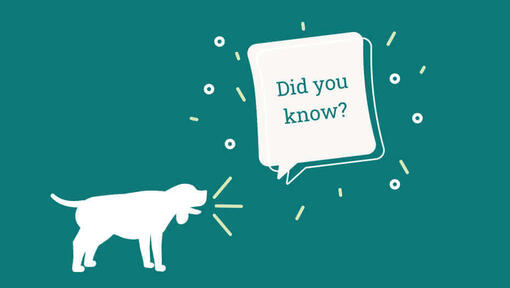 Did You Know?
The Giant Schnauzers moustache and beard are so important to the breed it is actually where their name originates. The term comes from the German word for 'snout' and colloquially means 'moustache' or 'whiskered snout'.