The need-to-know
Dog suitable for owners with some experience
Extra training required
Generally healthy breed
Enjoys vigorous walks
Enjoys more than two hours of walking a day
Large dog
Minimum drool
Requires grooming every other day
Quiet dog
Barks and alerts to visitors/anything unusual
Generally friendly with other dogs
May need additional training to live with other pets
May need additional supervision to live with children
Needs a large garden
Can live in semi-rural areas
Can be left occasionally with training
Generally healthy breed
The Hungarian Vizsla breed can be prone to:
- Hip dysplasia
-Hyperuricosuria which is where uric acid build up  forming stones in the bladder and sometimes the kidneys. This can be a very painful condition.

Priority Kennel Club health schemes and testing: 
- Hip dysplasia screening scheme 
 
Key Facts
| | |
| --- | --- |
| Lifespan: | 12 – 15 years |
| Weight:  | Between 20kg-30kg |
| Height:  | 57-64cm for males and 53-60cm for females |
| Colours:  | An eye-catching reddish-gold colouring |
| Size:  | Medium |
| UK Kennel Club Groups: | Gundog |
Ratings
| | |
| --- | --- |
| Family-friendly: | 5/5 |
| Exercise needs: | 5/5 |
| Easy to train: | 5/5 |
| Tolerates being alone: | 1/5 |
| Likes other pets: | 5/5 |
| Energy level: | 5/5 |
| Grooming needs: | 3/5 |
| Shedding: | 2/5 |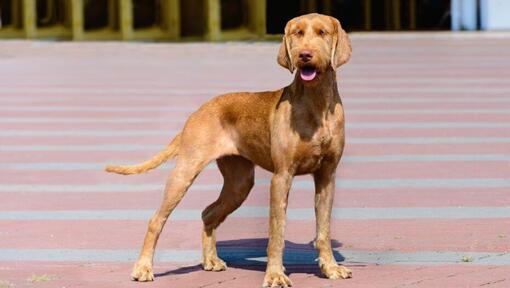 Personality
A larger-than-life character, the Hungarian Vizsla makes a fun, lively, loving companion for those who can give him the time and attention he needs. A sensitive dog, they enjoy being active and learning new things and revel in training, provided it is fun and rewarding. They can be naturally protective of their family and as they bond so closely to their beloved owner, they hate to be left alone.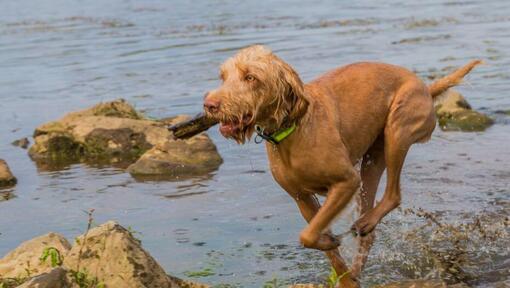 History and Origins
Country of Origin – Hungary 
There is no doubt this is an old breed - but just how old has been the subject of many arguments. They are in size and shape very similar to the Weimaraner but with different colouring - and some say that the Vizsla was a cross between the Weimaraner and various pointers as recently as the 20th century. Hungarian breeders however maintain that it is the other way round and that there are records of Vizslas dating from the 11th and 12th century when they would hunt with Magyars and their falcons. In all likelihood this is the correct version of events and the Vizsla has been helping Hungarian hunters for hundreds of years - although when the breed struggled to survive in the early part of the 20th century, pointers were introduced to strengthen the stock and ensure their survival.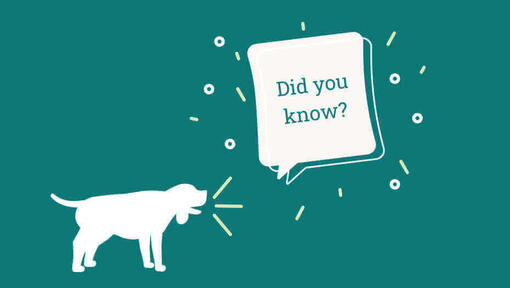 Did you know?
Known as dogs who originally hunted alongside falcons, it is said that they still have a natural affinity for birds of prey.