Dog suitable for owners with some experience
Extra training required
Generally healthy breed
Enjoys vigorous walks
Enjoys one to two hours of walking a day
Small dog
Some drool
Requires grooming every other day
Chatty and vocal dog
Barks and alerts to visitors/anything unusual
Could have issues with unknown dogs but gets along with known dogs
May need additional training to live with other pets
May need additional supervision to live with children
Needs a small garden
Can happily live in the city
Can be left occasionally with training
Key Facts
| | |
| --- | --- |
| Lifespan: | 12–15 years |
| Weight: | 5.4–9.1kg |
| Height: | 30–36cm |
| Colours: | Salt and pepper, black with silver markings, solid black or white in colour, although white is rarely seen |
| Size: | Small |
| Kennel Club group: | Utility |
Ratings
| | |
| --- | --- |
| Family-friendly: | 5/5 |
| Exercise needs: | 5/5 |
| Easy to train: | 5/5 |
| Tolerates being alone: | 5/5 |
| Likes other pets: | 3/5 |
| Energy level: | 5/5 |
| Grooming needs: | 2/5 |
| Shedding: | 2/5 |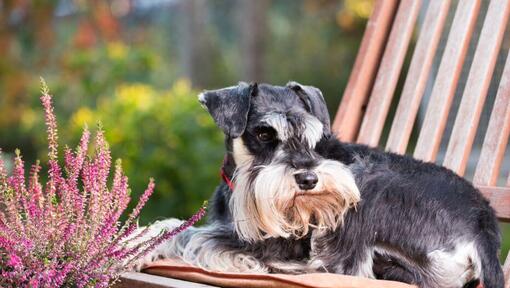 Personality
The Miniature Schnauzer is a lively, active little dog and can make a fun, rewarding companion. They can be very much a terrier at heart however, and do need consistent reward-based training and socialisation. A natural watchdog, they are quite vocal and will be quick to alert the family of any strangers approaching their territory.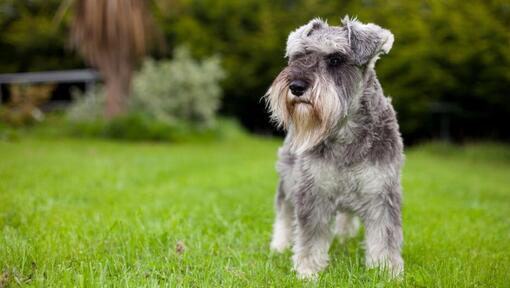 History and Origins
Country of Origin: Germany
The Schnauzer has been a working farm dog in Germany since at least the 14th century where it took the role of a fearless terrier largely employed to kill vermin but could also turn their paw to flock-guarding, property guarding and cattle driving.
The ancestry of the Miniature Schnauzer is not quite so clear although we know it dates from the end of the 19th century - with some saying that the Schnauzer was crossed with the Affenpinscher to create this miniaturisation, while other claim that Miniature Poodles, Pomeranians, Scottish Terriers and Miniature Pinchers could have contributed to the breed.
The original idea was to produce a smaller vermin killer but they soon became far better known as companion dogs.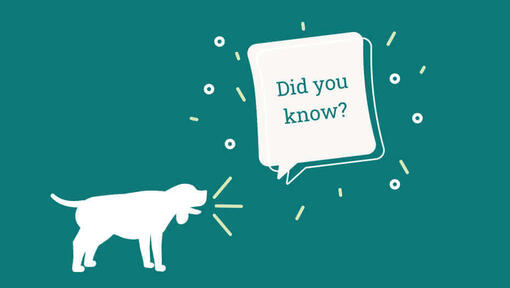 Did You Know?
There are three sizes of Schnauzers - the Standard Schnauzer, the Giant Schnauzer and the Miniature Schnauzer. While they all look alike, they have very different personalities.
Miniature Schnauzer's thick facial hair isn't just for show, it was also for protection when they were ratters.
Their original name was 'Wire-haired Pinscher'.
These tiny dogs are incredibly brave and a Miniature Schnauzer called Cash actually chased a black bear off of their owners driveway!