The need-to-know
Dogs suitable for experienced owners
Extra training required
Generally healthy breed
Enjoys vigorous walks
Enjoys more than two hours of walking a day
Medium dog
Some drool
Requires grooming once a week
Quiet dog
Welcomes everyone happily
Could have issues with unknown dogs but gets along with known dogs
May need additional training to live with other pets
Great family dog
Needs a large garden
Can live in semi-rural areas
Can be left occasionally with training
Key Facts
| | |
| --- | --- |
| Lifespan: | 12 – 14 years |
| Weight:  | 16 – 27kg |
| Height:  | 50 – 58cm |
| Colours:  | Comes in any shade of yellow from light to dark, with or without a red tint, and this may be a solid colour with white markings to face, tail and limbs, or patched with white on the body. |
| Size:  | Medium |
| UK Kennel Club Groups: | Gundog (Import Register) |
Ratings
| | |
| --- | --- |
| Family-friendly: | 5/5 |
| Exercise needs: | 5/5 |
| Easy to train: | 5/5 |
| Tolerates being alone: | 1/5 |
| Likes other pets: | 5/5 |
| Energy level: | 5/5 |
| Grooming needs: | 3/5 |
| Shedding: | 3/5 |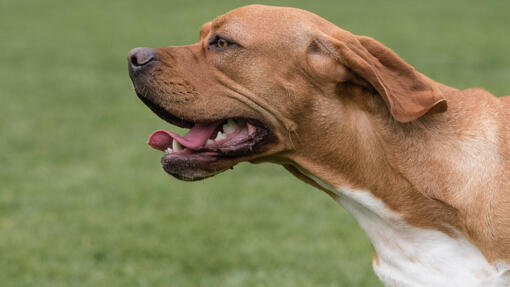 Personality
Described as affectionate to the point of inconvenience, the Portuguese Pointer is a very friendly, affable and companionable dog. Whilst aloof with other dogs, with people, they want nothing more than to be out working in the field, or snuggled up on a lap. Keen to work, keen to please, and quick to learn, the Portuguese Pointer is still an excellent working Hunt Point Retrieve (HPR) breed, and is the smallest of this type. They are quite sensitive souls and care should be taken to handle them thoughtfully and kindly, using positive reinforcement methods – it would be very easy to squash this happy, gentle dog's character with harsh or aversive training.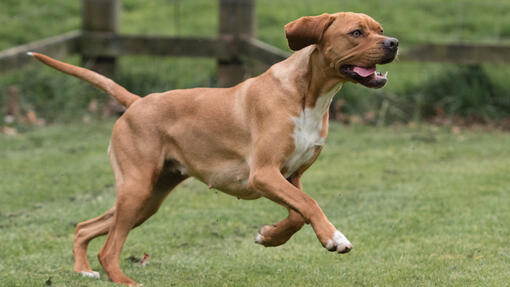 History and Origins
Country of Origin: Portugal
The Portuguese Pointer can be traced back to the 12th Century, and likely descended from Iberian hunting dogs. Their original role was to hunt small game birds – freezing, one paw raised, in the 'point' position to indicate where the game birds were in the cover. Due to the change in hunting laws, making hunting with pointers illegal in the 16th Century, the breed suffered and numbers declined.
In the 18th Century, wine producers from the UK who had settled in the Porto area discovered the Portuguese Pointer and brought some back to the UK where it is possible they contributed to the ancestry of the English Pointer.
In the 1920's, Portuguese breeders made an effort to save the breed, locating ancient lines of Portuguese dogs, establishing a Stud Book in 1932 and an official breed standard in 1938. Portuguese Pointers were added to the Kennel Clubs Import Register in 2013.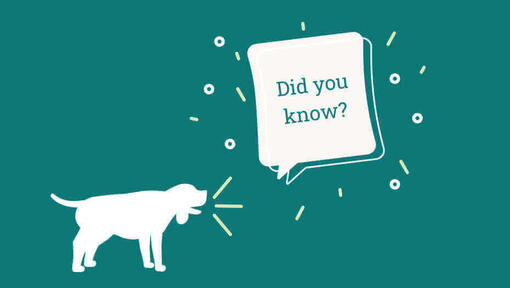 Did You Know?
The Portuguese Pointer was bred to hunt small game birds, particularly the partridge, or 'perdiz' in Portuguese. In the 16th Century their name was Perdigueiro Portuguese or 'Partridge Setter'.
Pointers and Setters basically do the same job; when they find game in the cover (undergrowth) they freeze, for the Pointer that's a forward stance with one paw up, tail straight out behind, focusing on the bird's location. For the Setter, it's more of a frozen crouch, but still forward, pointing at where the bird is. This behaviour is not taught but bred in, you can see puppies of both types offering this in response to glimpsing movement on the ground from just a few weeks of age!