Dogs suitable for experienced owners
Extra training required
Generally healthy breed
Enjoys active walks
Enjoys more than two hours of walking a day
Medium dog
Some drool
Requires grooming every other day
Chatty and vocal dog
Barks and alerts to visitors/anything unusual
Could have issues with unknown dogs but gets along with known dogs
May need additional training to live with other pets
May need additional supervision to live with children
Needs a large garden
Can live in semi-rural areas
Can be left occasionally with training
Key Facts
| | |
| --- | --- |
| Lifespan: | 12–14 years |
| Weight: | Fully grown, they weigh approximately 13-30kg. |
| Height: | Adult dogs stand at 58-71cm, with females slightly smaller |
| Colours: | The coat comes in any colour or combination of colours, except brindle |
| Size: | Medium |
| Kennel Club group: | Hound |
Ratings
| | |
| --- | --- |
| Family-friendly: | 4/5 |
| Exercise needs: | 5/5 |
| Easy to train: | 4/5 |
| Tolerates being alone: | 1/5 |
| Likes other pets: | 4/5 |
| Energy level: | 5/5 |
| Grooming needs: | 3/5 |
| Shedding: | 2/5 |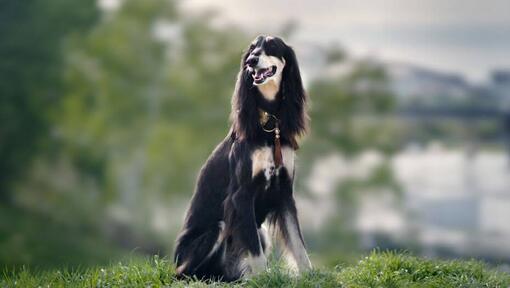 Personality
The Saluki is an intriguing mixture of independent and intelligent, loyal and aloof - and affectionate but not demonstrative. They also have never forgotten their royal ancestry! They are generally disinterested in people they don't know and somewhat standoffish but they are bond closely to their families, are quietly affectionate and dislike being left alone.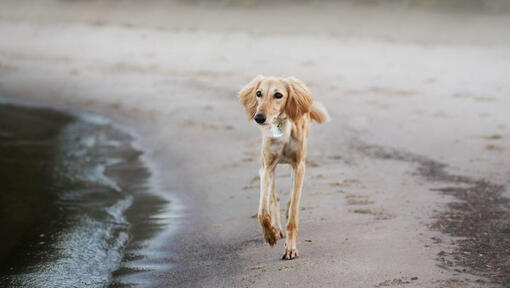 History and Origins
Country of Origin: Persia/Middle East
The Saluki, also sometimes known as the Persian Greyhound or the Gazelle Hound, is one of the oldest breeds in the world - and some even claim that it predates ancient Egypt (hence why its precise origins are largely unknown). In ancient Egypt, the Saluki was known as the Royal Dog and was used to hunt hare, fox and gazelle by working in small packs to pursue their prey at incredible speeds before catching and holding it down until their masters caught up with them on either horse or camelback. They would also work with birds of prey who would locate gazelle.
Health and Common Issues
The Saluki is generally quite a hardy breed, the most common serious health problem being heart disease. They can also be prone to bloat.
Exercise Needs
The Saluki needs between one to two hours of daily dog exercise to include free-running. A specialist sprinter, this dog needs to be able to run in safe locations where they can't come to any harm if they chase after a squirrel or rabbit - or go selectively deaf in their joy of running. Between exercise periods, the Saluki is generally laidback and relaxed in the house.
Space Requirements
The Saluki is a quiet companion when not outside and so doesn't need a large house - but they do need space to run safely and to get the exercise they need and so are best as rural dogs.
Nutrition and Feeding
Your dog's diet needs to have the right balance of all the main nutrient groups including a constant supply of fresh water. It's important to conduct regular body condition scores to ensure you keep your dog in ideal shape and remember also to feed him at least twice daily and in accordance with the feeding guidelines of their particular food.
Grooming Saluki Dogs
When it comes to dog grooming, the Saluki will need his coat to be groomed a couple of times a week, paying particular attention to any feathering (if present), which is prone to tangling.
Training Saluki Dogs
Salukis have a cat-like attitude to training and often seem to think it is very much beneath them! Early dog socialisation is important but they need a puppy class that has other quiet self-restrained dogs to encourage them to enjoy the company of others. Training a good recall is very important in this breed - but it shouldn't be relied upon no matter how perfect it might be without distractions! Like most sighthounds, the thrill of the chase and of running can lead to selective deafness in even the best trained dogs.
If the Saluki is to live with cats, it is best to find a breeder who has reared their puppies with them - or else make sure any introductions are very slow and patient. This is a breed that is unlikely to be reliable with unknown cats or other small fluffies.
Best Family Dog Breeds
The Saluki is a gentle dog who bonds well to their family - but they do not enjoy noise or disruption so are suited to older quiet children and quiet households.
While many dogs are traditionally thought of as being good with children, all dogs and children need to be taught to get on with each other and be safe together. Even so, dogs and young children should never be left alone together and adults should supervise all interactions between them.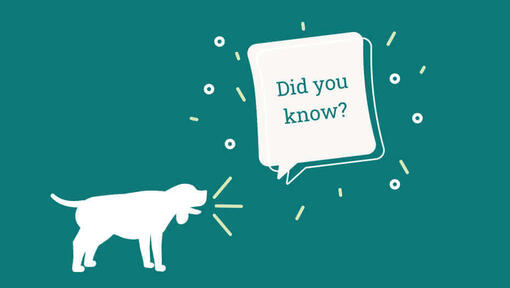 Did You Know?
Prized by their royal owners in ancient Egypt, their death would be marked by a period of deep mourning and they would often be mummified wearing their ornate hunting collars. The famous boy king Tutankhamun is shown in his tomb with his favourite hounds - which all appear to be Salukis.