The need-to-know
Dogs suitable for experienced owners
Extra training required
Generally healthy breed
Enjoys active walks
Enjoys more than two hours of walking a day
Large dog
Minimum drool
Requires grooming once a week
Chatty and vocal dog
Barks and alerts to visitors/anything unusual
Generally friendly with other dogs
May need additional training to live with other pets
May need additional supervision to live with children
Needs a large garden
Can live in semi-rural areas
Can be left occasionally with training
Key Facts
| | |
| --- | --- |
| Lifespan: | 12 – 16 years |
| Weight: | 20 – 27kg |
| Height: | 30 – 38cm |
| Colours: | Fur comes in various shades |
| Size: | Medium |
| Kennel Club Group: | Hound |
Ratings
| | |
| --- | --- |
| Family-friendly: | 5/5 |
| Exercise needs: | 5/5 |
| Easy to train: | 3/5 |
| Tolerates being alone: | 3/5 |
| Likes other pets: | 4/5 |
| Energy level: | 5/5 |
| Grooming needs: | 3/5 |
| Shedding: | 3/5 |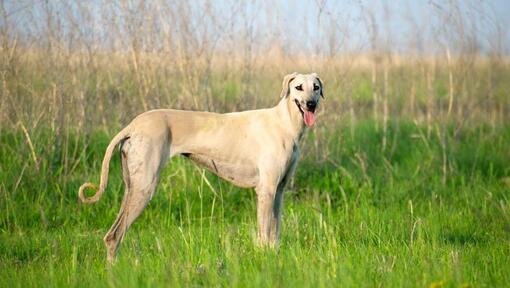 Personality
Noble, dignified and aloof, the Sloughi is a sensitive breed, though they should not be nervous. Loving, affection and even silly with family, they tend to be reserved with strangers and while not a guarding breed, they will make their distrust of unwelcome strangers or suspicious persons quite clear if necessary!
Intelligent and quick witted, the Sloughi, if raised properly and carefully, will be a devoted companion. This is a sighthound who is also well equipped to use scent to find prey, so owners must take this into account and be prepared to socialise and habituate from an early age to livestock and cats - although it is wise not to trust them with unknown cats or any small furry animals.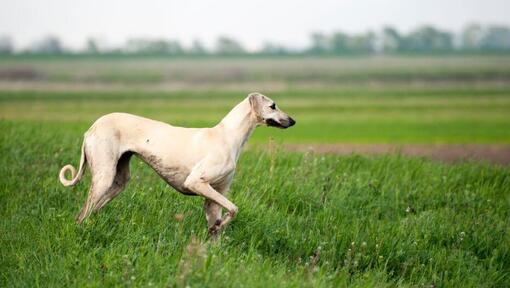 History and Origins
Country of Origin: North Africa
Revered by the Bedouin tribesmen, the Sloughi's original purpose was in coursing small game such as hare but also larger, more formidable game such as gazelle and wild pigs. Prized for their appearance and their skill, the Sloughi is tough, speedy and possesses incredible endurance over long distance.
Gradually the Sloughi became known outside of Africa, initially in the Netherlands and then France, but wasn't recognised by the UK Kennel Club until 1972 and is still a rare breed.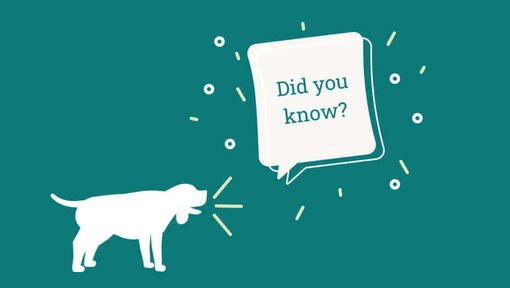 Did You Know?
For a long time the Sloughi was thought by many to be a smooth coated version of the Saluki, and in many books the Sloughi was wrongly named 'Saluki'. In fact, whilst the two breeds share many similarities, the Sloughi is more closely related to the Azawakh, whilst the Saluki is more closely linked to the Afghan Hound.