How the food bowl could hold the recipe for happy hounds
Scientists have found that certain healthy bacteria have a role to play in helping reduce signs of anxiety in dogs.1 This exciting research suggests that owners can help to support their pet's mental wellbeing by feeding a good diet that encourages a healthy balance of gut bacteria. 
The link between the brain and the gut is widely understood and accepted in humans, with phrases such as 'gut feeling' and 'butterflies in the tummy' commonly used when we're nervous. But this link has been less well recognised with our pets, until research by Purina and others shed light on how gut bacteria can affect the brain and behaviour.2,3
A survey of 1,000 dog owners carried out by Purina PetCare has found that one in four owners believe their dogs became more anxious across 2021.2 But while most owners know that their canine companions love their food; it seems that the secret to happiness in dogs, could indeed lie in what they eat.
With so many more people owning dogs after the boom in the number of pets acquired during the pandemic, these important benefits of nutrition are not widely known. According to Purina's recent survey, nearly 40% of dog owners were not aware that the health of their dog's tummy could affect their behaviour.2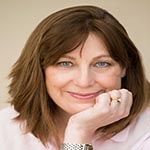 We sometimes call the gut the 'second brain' because there are so many nerve cells along its length and a great number of biological messengers which constantly communicate between the gut and the brain – messages zoom up and down in a two-way conversation. This can have an impact not only on the health of the gut but also on a pet's emotional state.
As concerns over the cost of living start to bite, coupled with this new understanding of the potential impact of gut health on behaviour and wellbeing, Purina is raising awareness that giving pets table scraps or other nutritionally low value foods, could lead to more than just tummy upsets. 
Dr Sheridan explains:  "This is not about having to buy premium nutrition for your dog's dinner – pets can experience the benefits of good nutrition at all price points. While it can be tempting to give pets our own human leftovers, not only are some of those foods potentially toxic for them, but they can also upset the balance of the good and bad bugs in their tummy. 
"If the balance is wrong, this can lead to our pets getting tummy upsets, which also may lead to an increase in stress and anxiety, which can translate to issues with behaviour. My advice is to find a nutritionally complete and balanced petfood that suits your pet and your pocket and don't make sudden or frequent changes."
For more information about the link between gut health and behaviour in dogs and the pioneering research in this area, visit https://www.purinainstitute.com/science-of-nutrition/promoting-gastrointestinal-health/gut-brain-axis. 
References 
Trudelle-Schwarz McGowan R (2018). Tapping into those 'Gut Feelings': Impact of BL999 (Bifidobacterium longum) on anxiety in dogs, ACVB Symposium 2018.
Survey carried out by Opinion Matters in Oct 2021 – see 'About the Survey' below. 49% of owners believed the last year has had an impact on their pets, with 28% reporting their dogs have become more anxious during this time.
Shen HH (2015). Microbes on the Mind. Proceedings of the National Academy of Sciences, 112(30): 9143-9145. DOI: 10.1073/pnas.1509590112
Press contact:
Naomi Oikonomou, Companion Consultancy, naomi@companionconsultancy.com
07925133305
About the survey
Opinion Matters carried out the survey of 1,005 UK dog owners on behalf of Purina Petcare during October 2021. Opinion Matters abides by and employs members of the Market Research Society which is based on the ESOMAR principles.

ABOUT PURINA PETCARE UK
The bond between pets and people is truly unique. Built on shared companionship, experiences and love, it inspires our belief that when people and pets bond, life becomes richer. That's why we've been developing great tasting, life-enhancing food for cats and dogs of all ages and lifestyles for over 125 years.
Our portfolio of much-loved brands touches millions of lives every day. By offering a wide range of prices and nutritional quality – from good to exceptional – we make sure that complete and balanced nutrition is available to everyone.
As pet lovers and owners ourselves, we know how quality nutrition can help pets and their owners live happier, healthier and longer lives together. Creating richer lives for pets and the people who love them is what we do best and why we exist.
Pets and people are better together. 
For more information, visit the Purina website: www.purina.co.uk  
*Reg. Trademark of Société des Produits Nestlé S.A.