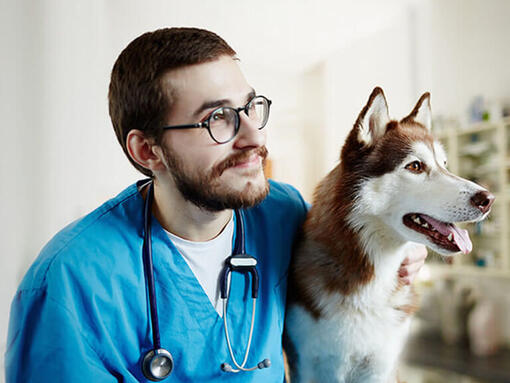 Innovate to improve pet's health and wellbeing.
We believe that good quality nutrition is essential to pets' wellbeing.
Our achievement to date
100% Achieved
From 2018-2020, we set a target of launching 14 new products to improve pets health and well being. In 2020 we had launched 37 new products - exceeding our commitment by 23 products in total. 
We have a rich history in Innovation and continuing to innovate to improve the health and well being of pets remains a priority for us. From when our commitments were first launched in 2016, we had already launched 19 new products including Purina® DENTALIFE® and Purina®ONE® Bifensis, and been published in 17 scientific journals, beating our original target of 16 new products from 2016-2018. 
In 2020, one of our launches was revolutionary innovation, PRO PLAN® LIVECLEAR®  the first and only cat food to reduce the allergens found on cat hair and dander. This breakthrough diet is the result of more than a decade worth of Purina research dedicated at finding a safe, effective and feline-friendly approach in the management of cat allergens. 
Nutrition is at the absolute heart of what we do, and it is just one of the essential ways in which we help to create richer lives for pets and the people who love them.
Our point of view
We are a company of pet owners and lovers, from our scientists and nutritionists to our marketing and sales people. We are dedicated to understanding pets' nutritional, behavioural and social needs and are focused on doing everything we can to keep them healthy and happy.

We fundamentally believe that scientifically proven, good quality nutrition is essential to pets' wellbeing. That's why since the start of the company and through all our activities, we've kept true to our promise of high quality nutrition, proven science and results. At Purina, nutrition takes centre stage.
As one of the leading pet care companies in the world, we've made significant investment into science, innovation and pet understanding. We have a responsibility to pets and their owners to use this knowledge and pet food research - as well as our development know-how - to push the boundaries and continue to develop diets, including ones for pets with special needs and those requiring veterinary-prescribed nutrition.
Working in partnership with respected colleagues and veterinary leaders worldwide, we are excited by the prospect of driving innovation that creates important advances in pet health and wellbeing.
Building on Nestlé CSV
Just as we are committed to improving the lives of pets and the people who love them, our parent company Nestlé, is committed to enhancing quality of life and contributing to a healthier future for individuals and families, our communities and the planet.
Case Study: Beyond® Nature's Protein™ Insect and plant-based blends
With our new Beyond® Nature's Protein™ dry pet food, we are offering a complete nutritious alternative to conventional dog and cat products, while taking care of the planet's precious resources by diversifying the protein sources. This new line includes insects as well as plant protein from fava beans and millet. The protein sources were blended to deliver all essential amino acids dogs and cats need, with different levels of insect proteins for each. 
In addition to the use of alternative protein sources, the launch of Beyond®Nature's Protein™ will make a further contribution to the environment. Purina agreed to a partnership with Reforest'Action where for every product sold, a tree will be planted in Sumatra, Indonesia, to aid reforestation.
 
We're constantly looking at ways in which we can source sustainably for the longer-term while still delivering the high-quality nutrition that pets need today and tomorrow.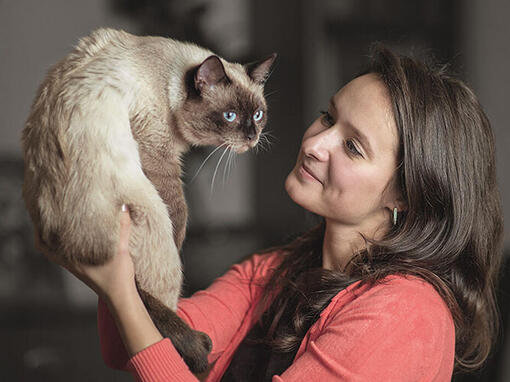 Our impact
Our commitments
We're dedicated to improving the lives of pets and those who love them, which is why we've made 10 commitments to achieve by 2023.