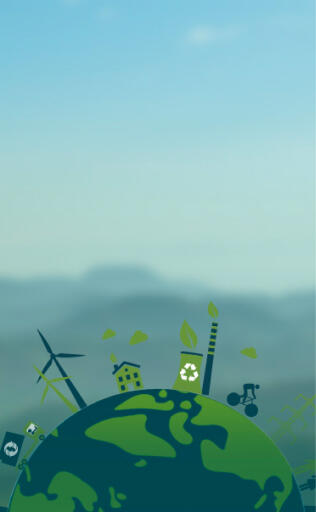 Starting our carbon footprint reduction journey
At Purina ONE, our care goes beyond providing expert nutrition for your beloved pets. We're proud to say that PURINA ONE® DualNature® has reduced the carbon footprint of its products as compared to 2019, by optimizing recipes, manufacturing methods, packaging and logistics. We won't stop here, and we're  continously working to reduce them further. So we can help make a difference to climate change tomorrow. 
Measuring our impact
Our progress toward carbon reduction has been measured against our 2019 Greenhouses gas (GHG) emissions. We calculated this baseline and defined our carbon footprint in partnership with an external and independent consultant.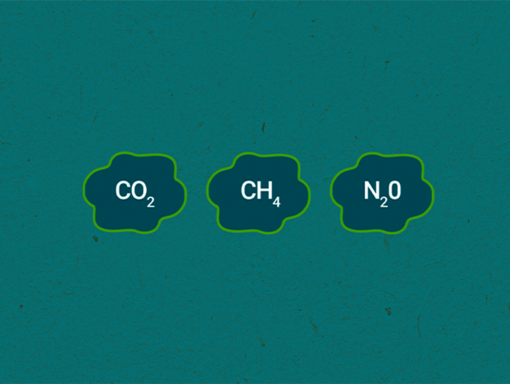 What do Greenhouse gases (GHGs) mean?
Greenhouse gases are gases in the atmosphere that trap Earth's heat. They occur naturally and include carbon dioxide, methane, nitrous oxide, hydroflurocarbons, perflurocarbons and sulphur hexafluoride. Human activity has generated more and more greenhouse gases and they now trap too much heat, raising the Earth's temperature and causing climate change. All the things we use and consume to live our lives and make them comfortable have associated GHG emissions.
As a first step, we took a complete life-cycle approach to determine the carbon footprint of our operations and products, which measures the direct and indirect GHG emissions associated with each stage of our operations and the life of our products. This includes the raw materials and ingredients used for making the product, manufacturing, storage, distribution, consumption, and disposal of our packaging. This process required working with many stakeholders including farmers, logistics providers and consumers.​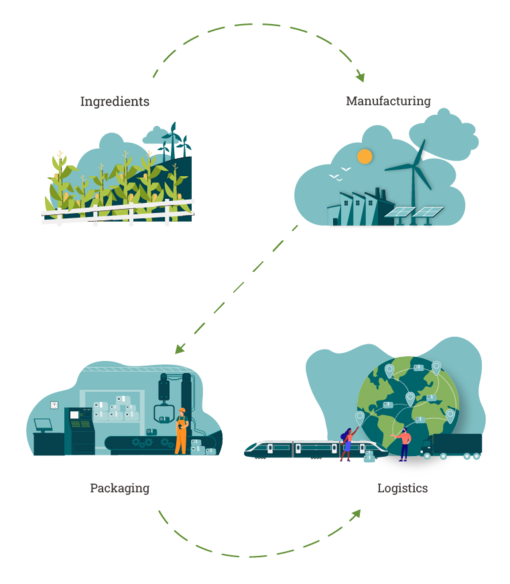 Every action make a difference
After understanding Purina ONE Dual Nature's carbon footprint jouney, it was time to implement specific actions to help us reduce the climate impact of the Dual Nature's range without compromising on the quality and nutritional value of our products. We are now taking steps as part of our commitement to reduce our carbon footprint. These have included reviewing our manufacturing, packaging, logitstics and ingredients.  Our full journey has already resulted in a carbon footprint reduction of 15,7% as compared to our 2019 baseline. 
Reviewing Dual Nature's ingredients to find lower carbon footprint solutions
The carbon footprint of ingredients can differ. These differences come from factors like sourcing, land use change, use of fertilizers, retail processes, packaging, and more. As we continue to work to reduce our carbon emissions of Dual Nature, we have started reviewing our ingredients and will work to gradually replace ingredients that have a higher footprint with suitable alternatives with a lower footprint.
Buying renewable electricity for our factories
The manufacturing of our pet food contributes to our carbon footprint. This includes emissions from operations, upstream impact of energy, waste from operations, and co-manufacturing. To reduce Dual Nature's carbon footprint, changes are needed in our operations. In fact, we've been purchasing renewable electricity for our factories for several years, even before we started measuring our 2019 baseline, and we will keep doing so, to ensure that our emissions due to electricity are maintained at the same levels.​
Using multimodal transport instead of truck only
By combining road and rail transportation systems in an efficient way, we can reduce the GHG emissions coming from transportation. That's why we are applying multimodal transport between countries such as truck-train-truck instead of truck only, wherever the infrastructure exists.
Concrete actions verified by South Pole
The carbon footprint intensity was calculated per ton of Purina One Dual Nature ingredients sold to concretely measure the impact of our actions. This calculation has been verified by South Pole - a leading climate consultancy and project developer that reviewed and verified the actions that we've taken to reduce carbon emissions. Click here to view our certificate provided by South Pole confirming that we matched our target of carbon footprint reduction.
And this is just our starting point
Reaching the goal of 15,7% of carbon footprint reduction is just our starting point in a long and continuous journey. We strive to further reduce the carbon footprint of our activities while maintaining the quality of the food your pet enjoys. We will continue to look deeper into our supply chain to find ways to optimize our processes and reduce the carbon footprint of our products and value chain. Because we believe in a better today and tomorrow.
Check out our range for a better today and tomorrow
New