Our dog food
Our carefully crafted dog food recipes are full of delicious ingredients for a complete and balanced nutrition that will help keep your pet healthy and happy. Discover our nutritious dog meals today!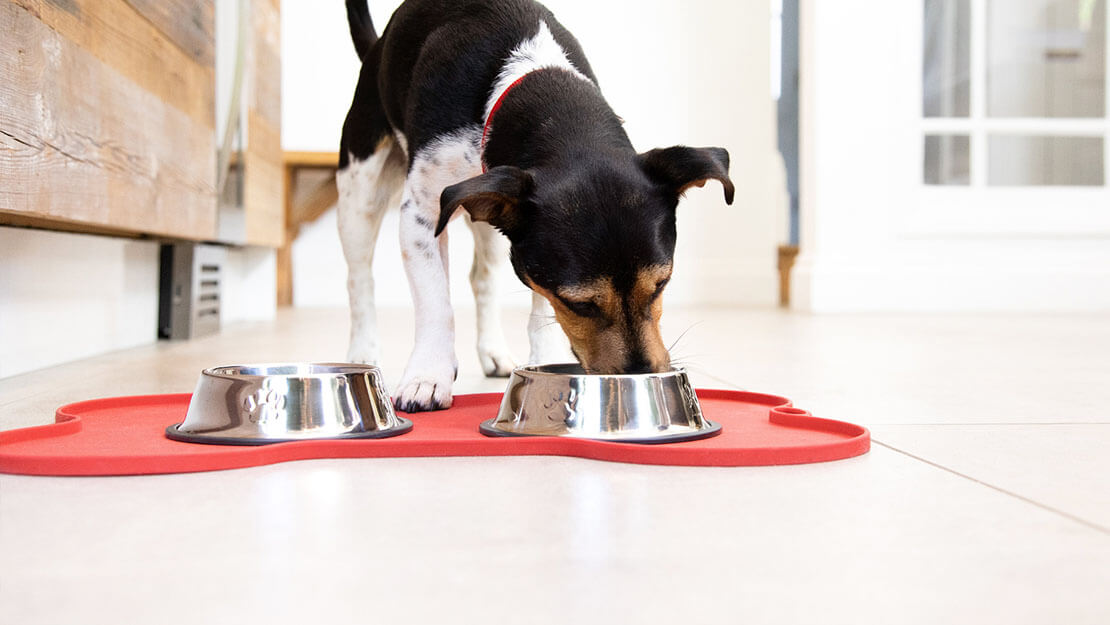 Displaying 25 - 36 of 108
We put expertise and a lot of love into creating delicious dog food that will keep your dog's tail wagging long after they've had the last bite. Our dogs are amazing companions, but when it comes to their nutritional needs, not all dogs are the same. This is why we've created a wide range of tailored dog food nutrition for dogs, so that no matter the size, age or special requirements, your pet can enjoy dog food created to meet their specific needs. From dry to wet dog food, from tasty treats to special care diets and much more, there are plenty of canine meals to choose from the Purina brands you know and love. Browse our dog food ranges today!
Is commercial dog food good for dogs?
Yes, commercial dog food is specifically designed to offer pets the nutrients they need for a happy and healthy life. Our experts choose high-quality ingredients to create recipes that provide optimal nourishment for dogs, while meeting industry standards. You can find out more about our nutritional philosophy for dog food here. Ensure you're providing your dog with the best chance to thrive by choosing dog food that's suited to their needs, whether that is puppy food, dog food for senior pets or formulas designed for particular conditions and diets.
Should dog food be soaked in water?
Soaking your dog's dry food in water can be beneficial in certain instances. It's a good way to ensure your dog is getting their water intake, but it could also help dogs with health issues or senior dogs. Another possible benefit is that this might ease digestion for some of our furry friends. However, remember that dry dog food might be better for their teeth health. Find out more with our guide comparing wet and dry dog food.
Should dog food be warm or cold? 
Dog food should be served at room temperature. If you store your pet's food in the fridge, take it out well ahead of meal time to allow it to get to room temperature. This will make the food's smell very enticing to your pooch and the taste will be better so they'll be glad to eat it all up.
Should dog food be refrigerated?
Open packets or cans of dog food can be kept in the fridge for up to 2 days as this ensures it stays fresh. Unopened cans and packets of dog food, however, can be kept at room temperature as the seals ensure that the food stays fresh.
Which Purina dog food is the best?
The best Purina dog food really depends on your dog's needs! Some dogs with sensitive stomachs might need grain-free dog food, and puppy food is different to senior dog food. Because of these different needs, we have a vast range of dog food for you to choose from. Explore all the recipes and flavours and find the perfect match for your friend.