Dog suitable for non-experienced owners
Basic training required
Generally healthy breed
Enjoys active walks
Needs under an hour of walking a day
Small dog
Minimum drool
Requires grooming once a week
Chatty and vocal dog
Barks and alerts to visitors/anything unusual
Generally friendly with other dogs
Gets along with other pets with training
May need additional supervision to live with children
Needs a small garden
Can happily live in the city
Can be left occasionally with training
Key Facts
| | |
| --- | --- |
| Lifespan: | 13-15 years |
| Weight:  | 3-6kg |
| Height:  | 23-28cm tall |
| Colours:  | Any colour or combination of colours is accepted, except merles |
| Size:  | Small |
| UK Kennel Club Groups: | Toy |
Ratings
| | |
| --- | --- |
| Family-friendly: | 5/5 |
| Exercise needs: | 3/5 |
| Easy to train: | 5/5 |
| Tolerates being alone: | 1/5 |
| Likes other pets: | 5/5 |
| Energy level: | 3/5 |
| Grooming needs: | 2/5 |
| Shedding: | 2/5 |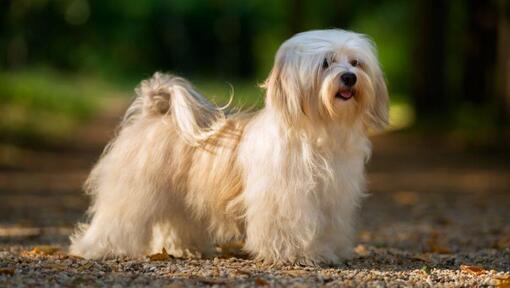 Personality
The Havanese is an affectionate, intelligent little dog, ideally suited to the role of family companion. They are described as friendly and outgoing, with a cheerful nature and attractive appearance.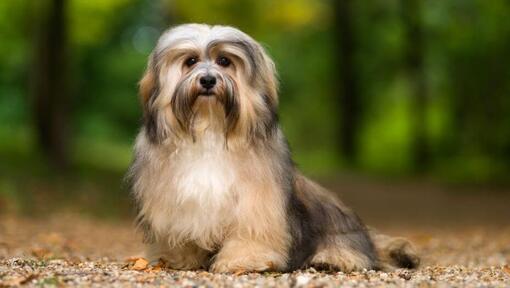 History and Origins
Country of Origin: Cuba
The Havanese is a member of the Bichon family, which includes the Bichon Frise, Bolognese, Coton De Tulear, Lowchen and Maltese. 
Their ancestors from the Mediterranean area accompanied traders across the globe and were sold and gifted to those who valued small, luxuriously coated, companion dogs as a symbol of wealth and status. Such was true of the Havanese who was very popular in Cuba with high-status families, right up until Castro's Communist regime in 1959 when such trappings of wealth of any kind fell out of favour. 
Saved by the efforts of Cuban refugees living in the US, American breeders founded the Havanese Club of America to protect the future of the breed.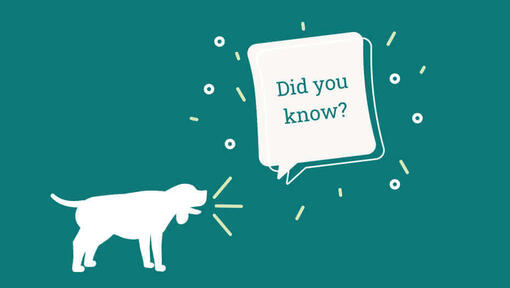 Did You Know?
Havanese have long been popular with the rich and famous, from Queen Victoria and Charles Dickens, to Venus Williams, Susan Sarandon, Jane Fonda and Jennifer Love Hewitt. The popularity of this still relatively rare breed cannot be called a modern trend!