Dogs suitable for experienced owners
Extra training required
Generally healthy breed
Enjoys active walks
Enjoys more than two hours of walking a day
Large dog
Minimum drool
Requires grooming once a week
Chatty and vocal dog
Barks, alerts and may be physically protective/suspicious of visitors
Could have issues with unknown dogs but gets along with known dogs
May need additional training to live with other pets
May need additional supervision to live with children
Needs a large garden
Best suited to countryside
Can be left alone with training
Key Facts
| | |
| --- | --- |
| Lifespan: | 10 – 12 years |
| Weight:  | 25 – 40kg |
| Height:  | 53 – 66cm |
| Colours:  | The coat only comes in white and should not have any hint of biscuity, yellow or fawn shading |
| Size:  | Large |
| UK Kennel Club Groups: | Pastoral (Import Register) |
Ratings
| | |
| --- | --- |
| Family-friendly: | 5/5 |
| Exercise needs: | 5/5 |
| Easy to train: | 5/5 |
| Tolerates being alone: | 3/5 |
| Likes other pets: | 2/5 |
| Energy level: | 4/5 |
| Grooming needs: | 5/5 |
| Shedding: | 5/5 |
Personality
Similar to their ancestors, the German Shepherds, the White Swiss Shepherd is a lively, alert and intelligent dog. They are inclined to be friendlier to strangers than their German Shepherd relatives, but otherwise should be considered a clever, quick thinking working type. They bond well with owners and can be something of a 'one person dog', particularly if one member of the family spends more time with them, does more of the feeding and training – they are smart enough to recognise the most valuable person in the home!
In common with many herding types, the White Swiss likes to be part of a group and keep a group together – historically that group would consist of sheep, but the White Swiss is quite happy if the group is made up of humans – children or adults! They are alert to changes in their environment and will bark and guard if they feel it necessary.
Easily bored, the White Swiss needs to be kept well exercised both mentally and physically, or they will go 'self-employed' and their choice of employment may not amuse you!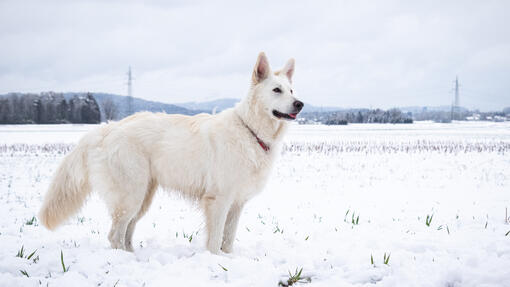 History and Origins
Country of Origin: Switzerland
The White Swiss Shepherd Dog looks very like a German Shepherd, and this is because they were originally created from white examples of the German Shepherd breed. In the German Shepherd, white dogs are frowned upon, not bred for and are disqualified from the show-ring. However, the appearance of the white version of the breed was so attractive to some that they set about producing it as a breed in its own right.
Although it was in the US that the first white dogs were registered to the American Kennel Club (1917), it is Switzerland who developed the breed.
In 1966, a male named Lobo was born, and he founded the breed in Switzerland, having been imported from the USA. Further US imports followed to expand the gene pool, and eventually they were recognised as a separate breed by the Swiss Kennel Club in 1991, and then the Federation Cynologique Internationale. The breed is now recognised in the UK and is on the Import Register in the Pastoral Group.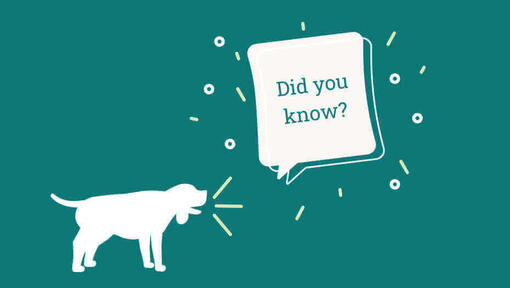 Did You Know?
This is a relatively new breed, only being recognised by the FCI since the mid 1990's.
There have been a number of celebrity owners of White Swiss Shepherds, including Tom Hank's 'Monty', Jennifer Aniston's 'Dolly', Billy Ray Cyrus's 'Mate' and of course, fantasy writer Neil Gaiman's 'Cabal' and 'Lola'.