Diet cat food
Overweight cats need a reduced calorie diet to aid with weight loss. That's why we've created a range of diet cat food to help control your cat's weight safely, whilst still supporting their needs.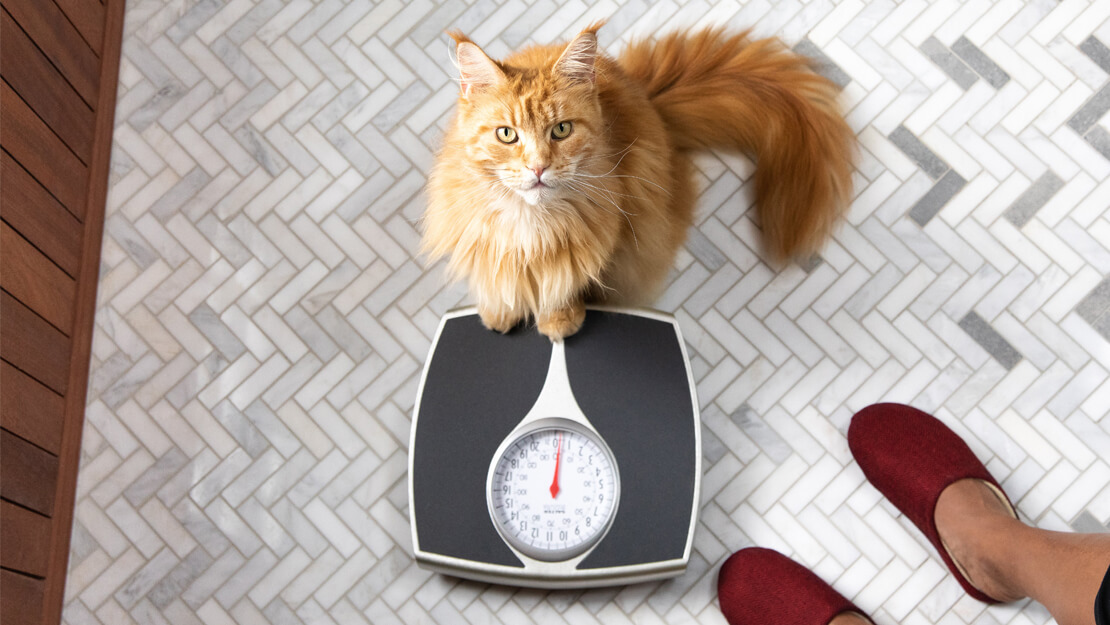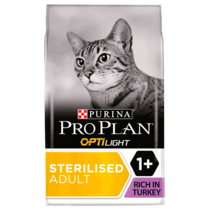 PRO PLAN® Light Weight Management Turkey Dry Cat Food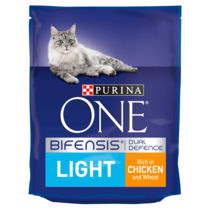 PURINA ONE® Light Chicken and Wheat Dry Cat Food
Obesity in cats is a serious problem, which is why we've developed a wide range of diet cat food recipes to aid with weight loss, whilst still supporting your cat's nutritional needs. We have an extensive range of weight loss cat food from our Purina Pro Plan Veterinary Diets, specially created for safe and effective weight loss to our low-calorie Purina One light cat food, crafted to support weight loss and maintenance. What's more, each light cat food recipe in our range is not only completely balanced, but it's also tasty – so you can rest assured that you're giving a diet that they'll love. Browse our full range of diet cat food today and find the perfect match for your feline.