The need-to-know
Benefits from an experienced owner
Needs high-level of enrichment including simulated hunting games and interactive play
Highly active and inquisitive cat
Sociable and dependent cat
Slightly talkative cat
Lean and elegant cat
Requires grooming once a week
Needs extensive outdoor space
Not ideal for family homes
Can be left alone all day
Needs a calm environment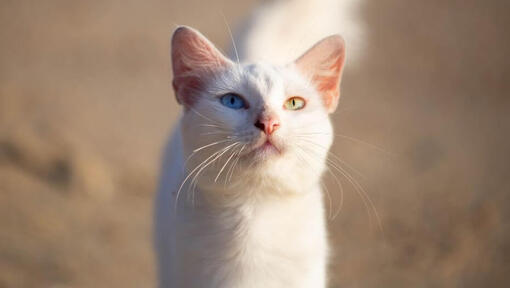 Personality
Curious, intelligent and people-oriented, the Khao Manee (pronounced 'Cow Man-ee') is a friendly and affectionate companion. Whilst somewhat talkative, the Khao Manee has a pleasant voice that is usually employed in purring or chirruping when enjoying a fuss. The Khao Manee loves to play and spend time with their people, but can also be quite an independent and clever problem solver where necessary – don't leave one to be bored or lonely!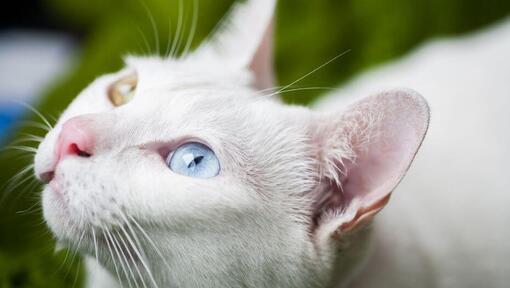 History and Origins
Country of Origin: Thailand
Other Names: White Gem, Khao Plort, Diamond Eye
An ancient breed originating in Thailand, the Khao Manee is referenced in the Tamra Maew, a book of poems about cats, written in the 14th century.  Said to only be kept by the Siam royals, the breed is still relatively rare in the Western world, first being imported to the US in 1999, and still going through the process of recognition in the UK. 
As such the Khao Manee can be considered one of the rarest cat breeds in the world.